Social Security checks always arrive on the days marked on the United States Administration's calendar. However, many retirees may be at risk of missing a Social Security retirement check because of a very easy-to-fix problem.
Having all benefits on time should be the goal of any retiree. Not receiving a check for the month can be a very bad thing for millions of Social Security beneficiaries. This is because, although it is inadvisable, many retirees have this income as their only source of money. Therefore, losing this money can be disastrous for Americans.
And retirees who receive a benefit at age 67 cannot afford to lose the check. However, it is at risk for them if they don't take some factors into account. For users with disabilities, this could also happen. It is not unique to age-based beneficiaries. Also, it is no more common to lose one benefit than another.
Why might my Social Security check be at risk?
There are several reasons why our Social Security benefit could be at risk. In theory, if we don't do anything incorrectly, we should have no problem receiving it every month. Although there are a number of actions that could cause us to lose our check indefinitely.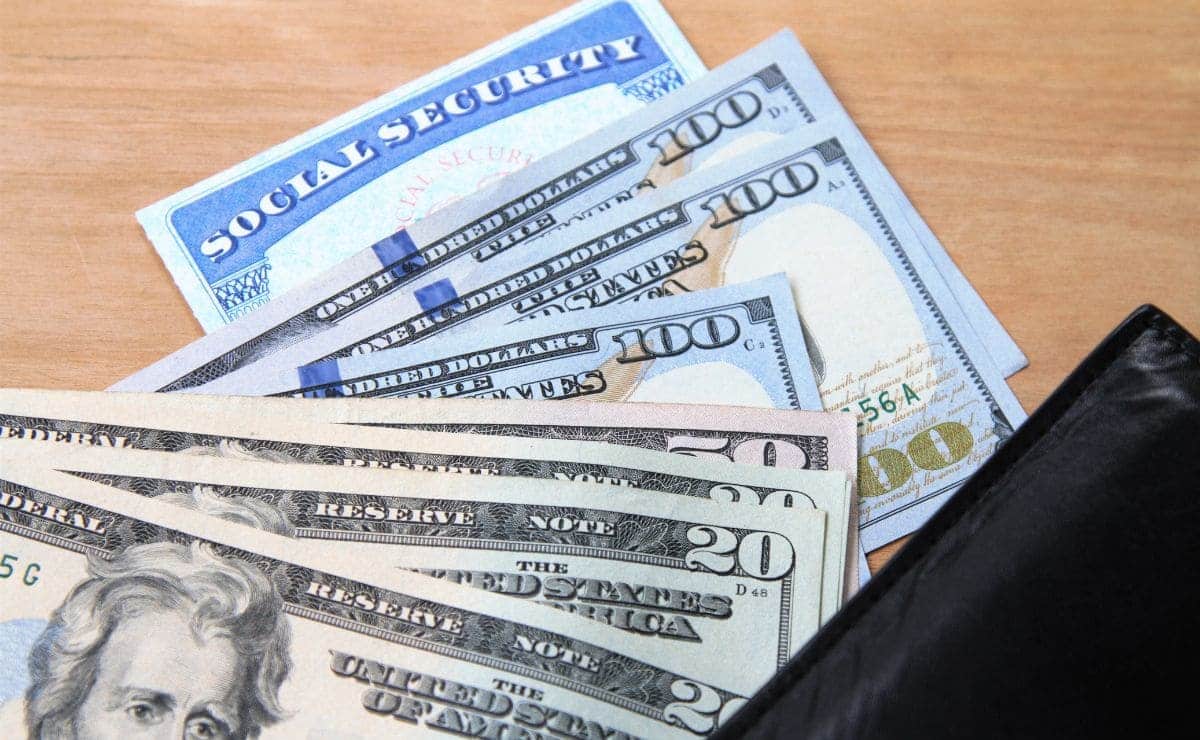 Going to jail
If we go to jail for more than 30 days we will lose our Social Security check. This is not a common problem, as not everyone visits prison in their lifetime. The time we are in jail we will not receive our retirement check, but it will be restored when we get out.
Change of address
Only if we fail to notify you can we lose our Social Security check. While it is true that we will not lose that month's money, but it will come later, it could jeopardize our finances.
Any change of address should be notified so that the Administration can send the money to our bank without further complications.
Taxes
Remember that we must include our Social Security checks in our tax return. Also, in some states, we will lose part of the retirement benefit in taxes directly.
Disability check
The moment we do not have the health condition for which we received the disability benefit, we will lose it. This is actually very good news for many retirees, as it means getting back to life as normal.
When will I receive my next Social Security payment?
If you already have an accepted Social Security benefit, your retirement check will be available to you very soon. This will happen as long as your birthday is between the 11th and 20th. Your check payment date will be April 19.
On the other hand, retirees born between the 1st and 10th of the month will not receive the benefit later, since they should have received it on the 12th of April. The last of the groups to receive a benefit in April 2023 is composed of retirees with birthdays between the 21st and 31st. They will receive their payment on April 26th.
All these beneficiaries must meet another fundamental requirement, which is to have applied for a retirement benefit after 1997. Retirees who have had their check since an earlier date may receive their benefit every month on the 3rd day of the month.