One of the great advantages of being a United States citizen is Social Security. This system is in charge of financially benefiting all people who for some reason cannot work or have already worked long enough. People with disabilities, therefore, can have some advantages in the American Social Security. Thanks to this Administration, everyone can have more chances to have a better life.
Therefore, people with disabilities are eligible for a benefit that financially provides a monthly benefit. In addition to the normal pension, it is also possible to apply for Supplemental Security Income, which gives the most disadvantaged people more purchasing power. However, it is important to distinguish between cases of disability and to know when Social Security does offer a benefit.
Advantages of Social Security for people with disabilities
People with disabilities have a significant advantage with respect to receiving a retirement benefit from Social Security. The biggest advantage is that they do not need to reach the Early Retirement Age of 62 for a pension. This is the minimum age for a non-disabled person. Therefore, it is a situation to take into account that can be good for economic independence.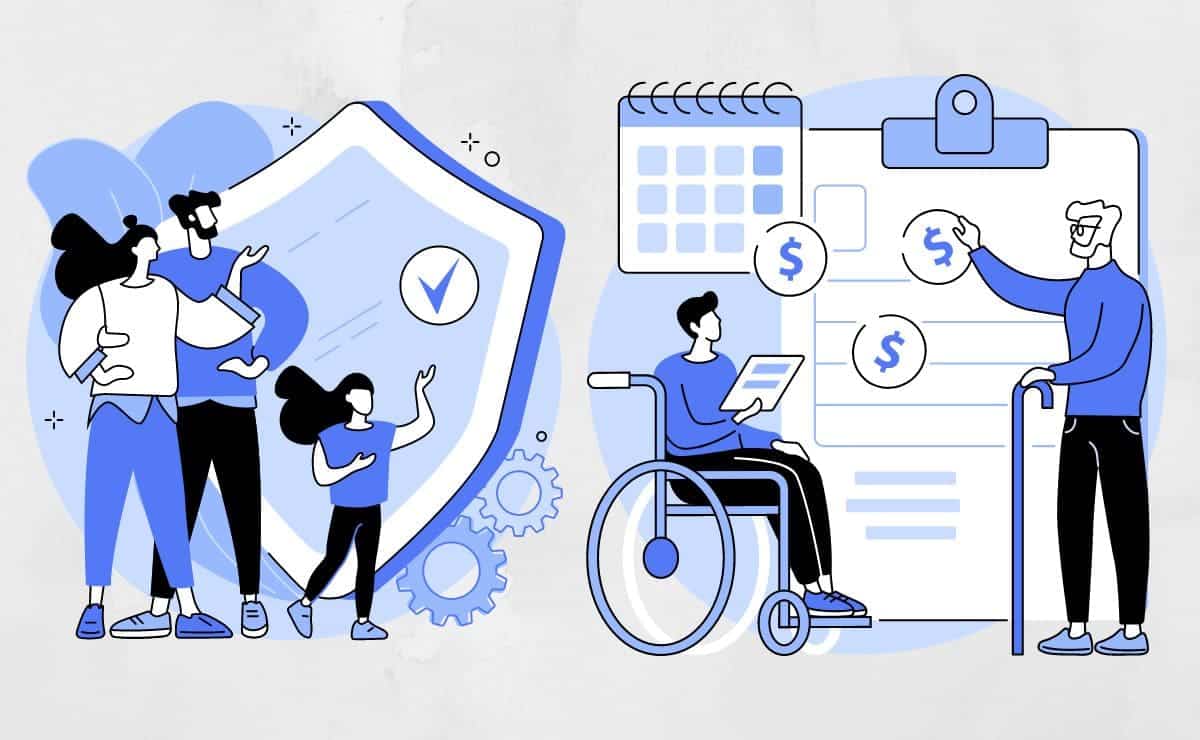 But it is not all advantages, of course. There are also disadvantages and obligations on the part of the person with a disability. Not everyone can collect the disability benefit. A number of prerequisites must be met in order to be able to apply for this benefit from Social Security. If the prerequisites are not met, it will be more difficult to get the benefit. All cases, however, are individual and unique, so you can consult your local office if you have any doubts.
Disability Benefit Eligibility
The main requirement for the disability benefit is that you must have worked before. A minimum of 40 points is mandatory before applying for the benefit. The advantage is that a non-disabled person needs to reach the age of 62, while a disabled person does not. Achieving the 40 points is enough. That is a huge advantage in Social Security.
Those 40 points mean 10 years of work, approximately. And it doesn't matter what kind of work you do. As long as you manage to accumulate those years of work, you will be able to apply to Social Security for your disability benefit without any problem. If you have fewer years of work, check with your local Social Security office or other means to inquire about your specific case.