The moment a United States citizen can choose one of the Social Security benefits, his or her life changes completely. Most commonly in these cases, he or she will apply for a retirement benefit, either at age 62 or a little later. In this regard, Supplemental Security Income may also come into play, although not for everyone.
Although most people have in mind that they can apply for Supplemental Security Income at any point in their lives, this is not the case. In order to qualify for this other Social Security benefit, minimum requirements must be met. Not just any retiree can automatically receive this benefit.
While this is true, it is also true that Social Security beneficiaries can combine Supplemental Security Income with any other type of benefit. The important thing is to meet the requirements. So let's take a look at the differences between the different types of benefits Social Security offers and how they combine with Supplemental Security Income.
Different Social Security benefits
Americans may have different types of benefits. Each pensioner receives an amount depending on the type of benefit he or she has. Social Security checks always arrive on the same day, so keep that in mind. However, it is necessary to have a specific method of payment activated in order to receive the money as soon as possible.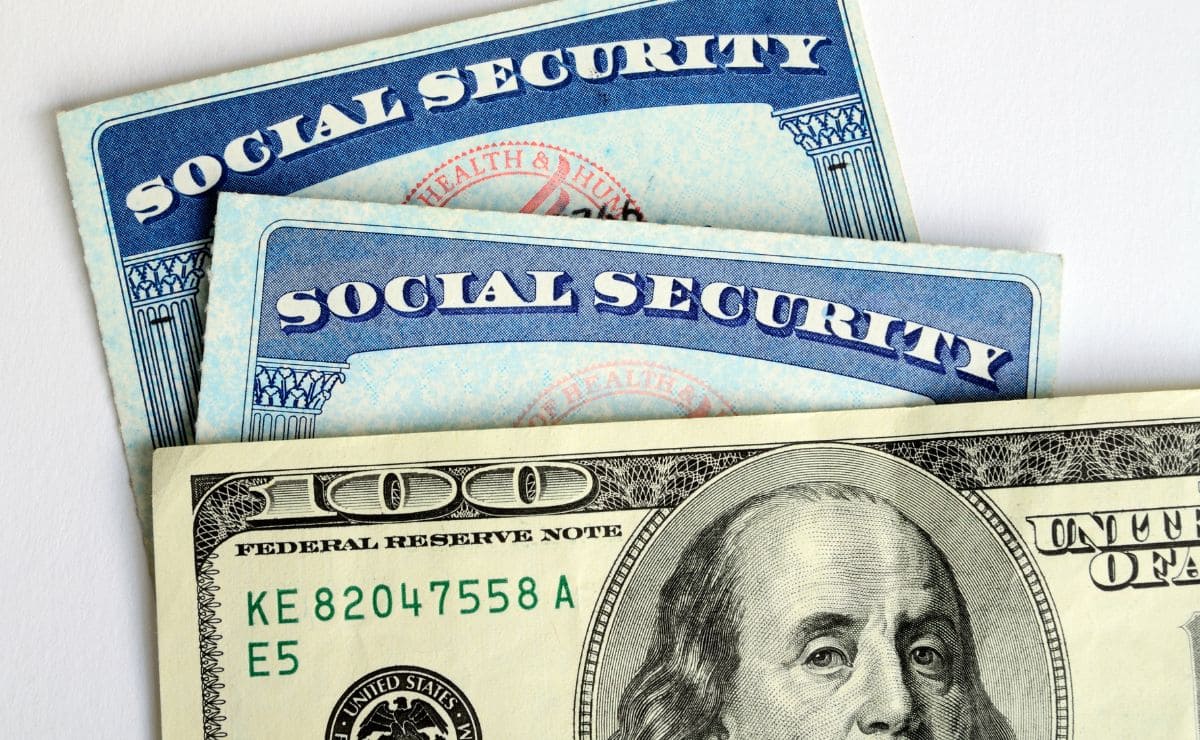 These are the different types of Social Security benefits:
Age Retirement. You must reach age 62 before you can start collecting a Social Security retirement check.
Disability retirement (blindness is included). Disability retirement checks do not require age 62, but can be applied for earlier.
Survivor. Widows or widowers can also apply for a Social Security benefit.
These are the three basic types of benefits, although there are others, including child pensions.
Supplemental Security Income requirements
Within the types of benefits you could also include Supplemental Security Income. However, since it is so different, it is better to put it in a separate section. In addition, you can also check and compare it with your regular Social Security to make sure that they are compatible.
In order to apply for a Supplemental Security Income check, you must meet the following requirements:
Be age 65 or older.
Have a disability.
Be blind.
Children are also included in this benefit, as long as they meet the other requirement. So a retiree who has his benefit at age 62 cannot apply for a Supplemental Security Income check, unless he has a disability.
Social Security Benefit VS. SSI
In order to compare the two benefits, let's take a look at all the features in full:
Social Security
Supplemental Security Income
Benefits based on earnings

• Financed by employer and wage

contributions

• No income limit

• No resource limit

• Must have enough work credits

• Medicare

• Benefit Types:

– Retirement (age 62 & older)

– Survivor

– Disability (includes blindness)

• Provides benefits to eligible family

members

• Benefit amount based on average

lifetime earnings

• Other income does NOT affect benefits

(Except wages may affect benefits under full

retirement age or disability benefits)

• Where you live or who lives with you

does NOT affect benefits

• Benefits based on need

• Financed by General Revenues

• Limited income

• Limited resources

• No work credits are required

• Medicaid (Medi-Cal in California)

• Benefit Types:

– Aged (age 65 and older)

– Disability (any age, includes children)

– Blindness (any age, includes children)

• No family benefits

• Benefit amount based on Federal and

State laws

• Other income MAY affect benefits –

report any income you receive

• Where you live or who lives with you

MAY affect benefits – report all changes
In addition to these differences, there is one very important difference: the day of payment. The Social Security Administration sends out checks for these benefits on different days, so we must be familiar with the calendar to know when we will receive each check.
Monthly Schedule of Social Security Payments
In order to determine when we will receive each of these benefits, we just need to take a quick look at the calendar. While it is true that the Social Security Administration sends out retirement checks regardless of the month, in the case of SSI this is not always the case.
Retirement benefits are sent out every month on the second, third or fourth Wednesday of the month. This means that in March, for example, the payments for these checks are on the 8th, 15th, and 22nd. This pattern is repeated every month, so it is easy to know on which day we might receive the next retirement check.
On the other hand, the Supplemental Security Income payment is always on the 1st of the month. However, it is not always on that day, as there are small exceptions. Since the Administration does not work on holidays, when the 1st of the month is a holiday or weekend, the SSA sends out the check on the immediately preceding business day.
This is why we sometimes have two SSI checks in the same month. This irregular situation occurs in March, since April 1st is a weekend, which causes SSA to pay the SSI check on the 31st of March.