A massage can often be the difference between staying healthy or not, but unfortunately, we do not always have a qualified person nearby to massage our body or we do not have the necessary resources to pay for a session every time we need it, that is where technology has come to save lives.
Currently, there are much technological equipment that serves to massage different parts of the body, as is the case of the Cloud Massage foot massager, which can be purchased on Amazon for the convenient price of $ 165.
Acquiring this product can be much more useful than any person may think, because this in addition to serving to relieve tired feet by the activities of daily life, also serves to increase blood circulation and help alleviate health problems such as plantar fasciitis, neuropathy or other problems related to blood flow.
Here are the most important features of the Cloud Massage foot massager
In addition to the good price of US $299.00, one of the reasons why this product is highly valued by Amazon buyers is because they have verified the integrity of all the specifications shown on that portal.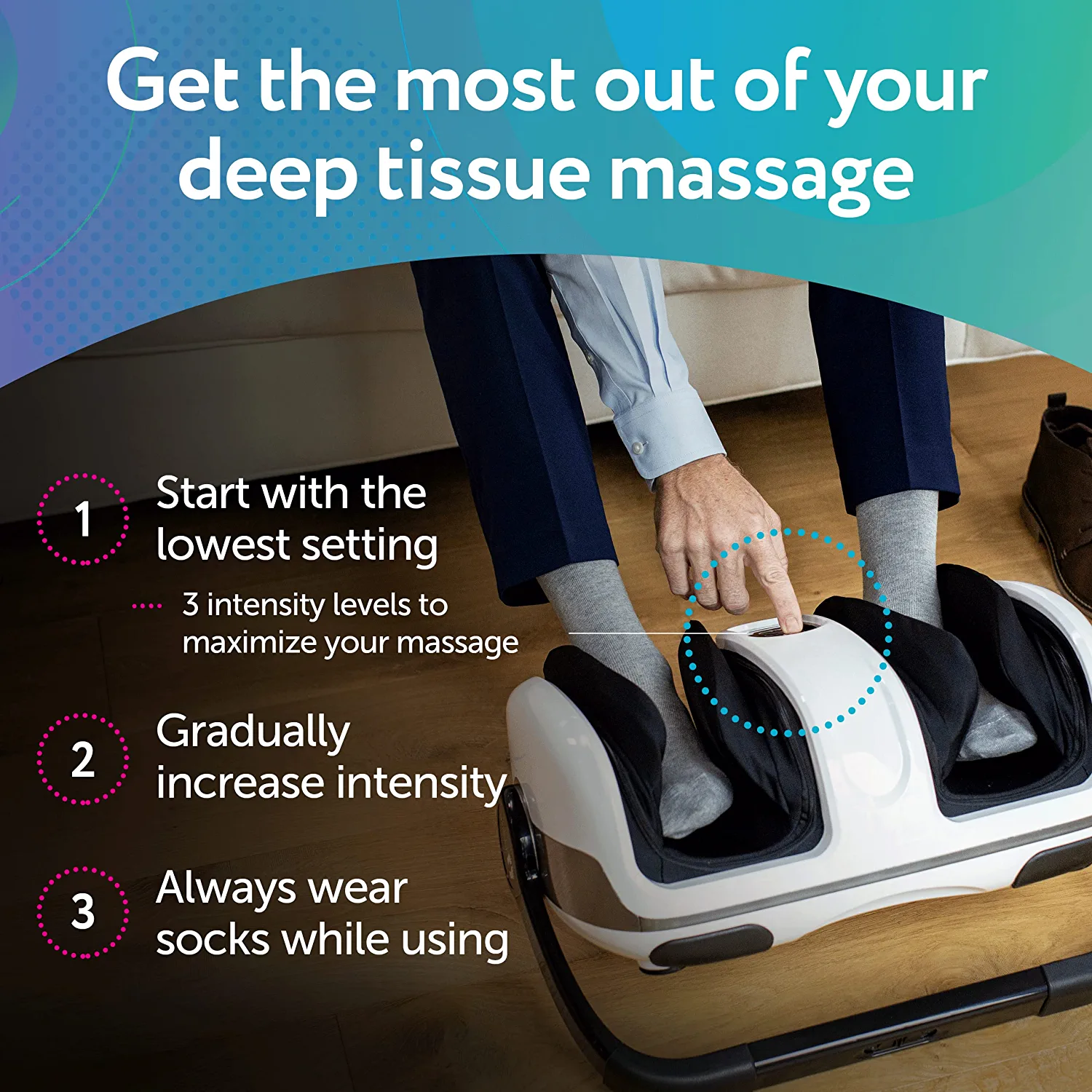 Within these specifications, the following features, functions, and benefits can be mentioned, which have allowed it to achieve a rating of more than 4 stars, more than 12,600 ratings and more than 490 answered questions.
Cloud Massage Foot Massager Technical Data Sheet
Brand: Cloud Massage
Measurements: 22 "L x 11 "W x 17.7 "H inches
Weight: 21.42 lbs
Medical Uses: Diabetes, Neuropathy, Plantar Fasciitis
This massager offers a type of massage known as shiatsu, which is characterized by being quite deep and comfortable.
Likewise, it is worth mentioning that it has a bar that is easy to adjust, and that, unlike other massagers, this one does not force people to keep their legs at a 90-degree angle and their knees together.
It also has two levels of air compression, and various levels of heat, pressure and vibration, although it is best to start with the gentler levels and increase them over time.
Note: It is important to keep in mind that the electrical products that have plugs are designed for United States electrical outlets, therefore, it is recommended that before buying be verified the compatibility of the outlets in the country from which it is purchased, otherwise it will be necessary to make use of a converter or adapter.
An excellent way to give the gift of health
Now that the Christmas holidays are approaching or even for any time of the year, this is a very good option to give as a gift, because more than offering moments of relaxation, it is a way to help our loved ones to watch out for their health.
The foot massager helps to improve blood circulation in the lower extremities, therefore it is ideal to prevent circulatory and cardiovascular problems, as well as serves to relieve pain related to diabetes, neuropathy and plantar fasciitis.