The United States Government and the Social Security Administration do not report the COLA increase until October of this year. Despite this, there are some experts on the subject who make predictions, such as The Senior Citizens League. This group can predict an approximation of how many dollars Social Security recipients' monthly payments will increase.
This data is not official, as the Social Security Administration does not release this information until October. In any case, a very close estimate can be made knowing the increase in the CPI-W in recent months. The reference that the SSA takes for the increase is the increase of this CPI-W in the third quarter of the year.
In this regard, we must keep a close eye on the increase in prices this October. After this, Social Security will be able to know how much the monetary benefits will increase, although it is still too early for an exact figure. It is important to always keep in mind that this increase is only to bring the benefit in line with prices and not for retirees to live a life of luxury.
Social Security increase in 2023
One of the most expert groups on the subject of the COLA increase is The Senior Citizens League (TSCL). This group forecasts a 10.1% Social Security increase by 2023. This forecast is quite possible seeing the large increase in overall prices in the past few months. It is still too early to be sure of the total increase, but it is quite possible that it will be something close to that percentage.
We will not have the final figure until October. In any case, all the experts say that this increase could be negative for some Social Security recipients. This is because it could increase the taxes paid every month. With a higher benefit, it is possible to reach the maximum monthly income threshold.
So that would mean we would have a Social Security increase of $159 at most. Given that this figure is for maximum SSA benefits, most likely not everyone will be able to get it. Normal in such cases, due to the average benefits, is to raise around $120 more per month for COLA.
As the increase is expressed as a percentage, remember that your Social Security benefit will increase depending on the monthly amount. If you collect a maximum of $4,194 per month, you will get a higher COLA increase. This increase is not so that pensioners have more money to spend each month, but so as not to lose their purchasing power during inflation.
The key to all of this is that percentages make everything fairer and juster. The problem is that the percentage may not be enough. It all depends on the lifestyle we lead. It is also possible to look for an additional source of money. If we need a larger benefit, we can look for a cheap country where we will continue to get our Social Security benefits. Ultimately, we will always receive a COLA benefit based on CPI-W.
Regardless of what happens to the COLA, remember that the best idea is to have a monthly spending plan. It is also not good to rely 100% on Social Security. Your monthly retirement check must be part of your income, not your total income.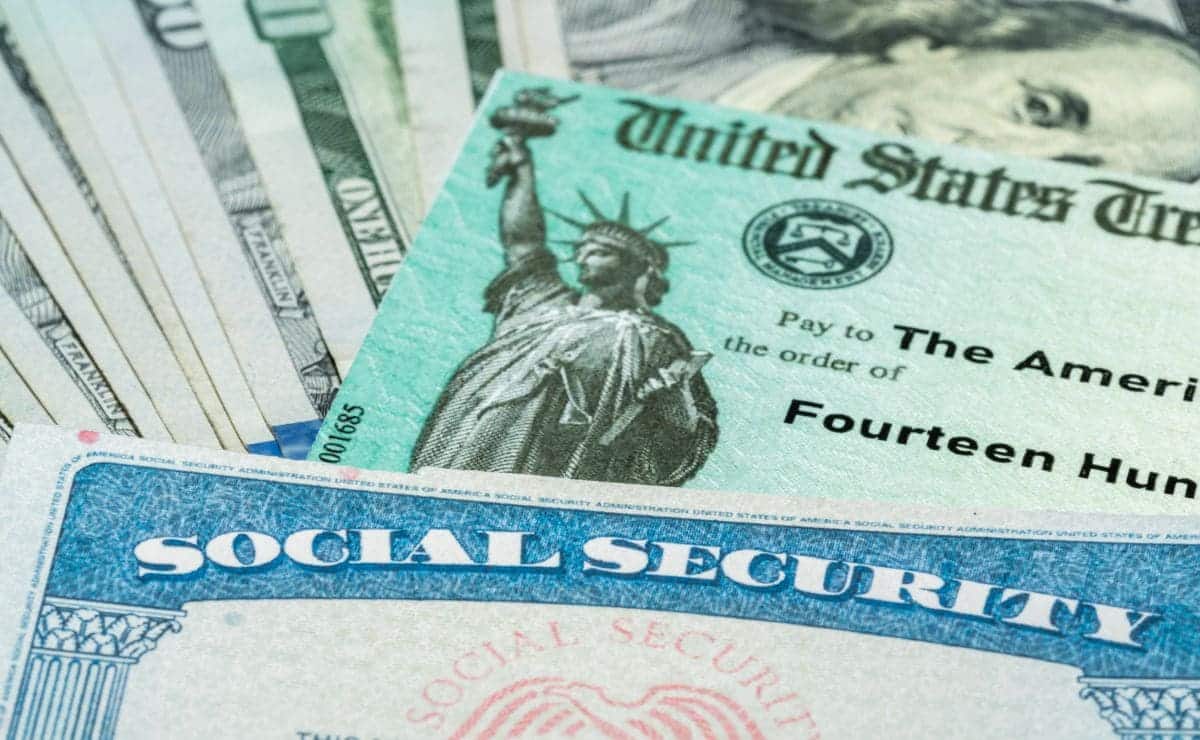 Receive the COLA increase
Finally, it is important to remember that you do not have to do anything to receive the COLA increase. All beneficiaries will see an increase in their Social Security without applying for it. Another element to keep in mind in all of this is to remember that after the increase we can reach the reportable minimum, so pay attention to your taxes so you don't make financial mistakes.
Knowing how the Social Security Administration's payment schedule is organized, you will have no trouble getting organized with your finances. That is why the SSA sends out payment dates at the beginning of the year. In this way, all beneficiaries who have an accepted benefit can have complete control over what money will enter their bank accounts and when this will occur.
To contact Social Security, you can call the toll-free number, 1-800-772-1213, or go to your local Social Security office. Our phone lines are open from 7 a.m. to 7 p.m., Monday through Friday. You can also write to them at the following address Social Security Administration, Office of Public Inquiries, Windsor Park Building, 6401 Security Boulevard, Baltimore, MD 21235-6401.
More taxes with this COLA rise
One of the big problems we are going to run into with this 2023 Social Security COLA increase is taxes. This is because the minimum income to pay taxes has not been updated, but income has increased. This means that many pensioners will reach the minimum taxable income next year because of this increase.
Therefore, the situation may arise in which a pensioner pays taxes and then has less money monthly. We cannot know this yet because the increase has not been announced, but we have to watch out for this situation.