This coin could be a wonderful surprise if you had it with you. Despite the fact that it might seem impossible, there might be other coins like this one around. Perhaps, you might find a different one that is also worth a lot of money. Coin and currency collectors know that you always need to be ready to leap at the chance.
This is a quarter coin from 1796. The fact that not many of them went into circulation and of course how old it is, makes them more valuable. The total number of this 1796 quarter was 6,146 according to the US Mint.  It was on April 2, 1792, when Congress created the first national mint in the United States through the Coinage Act.
Is there any other quarter coin that is also worth a lot of money?
Those quarters from 1804 may also be really valuable because there were very few of them. They only minted 6,738 coins in total. Thus, its number is really low and it could become costly. However, the quarter that reached 9,477 dollars was the one from 1796. The bidder got it on eBay and it was not an easy task due to the high price it obtained.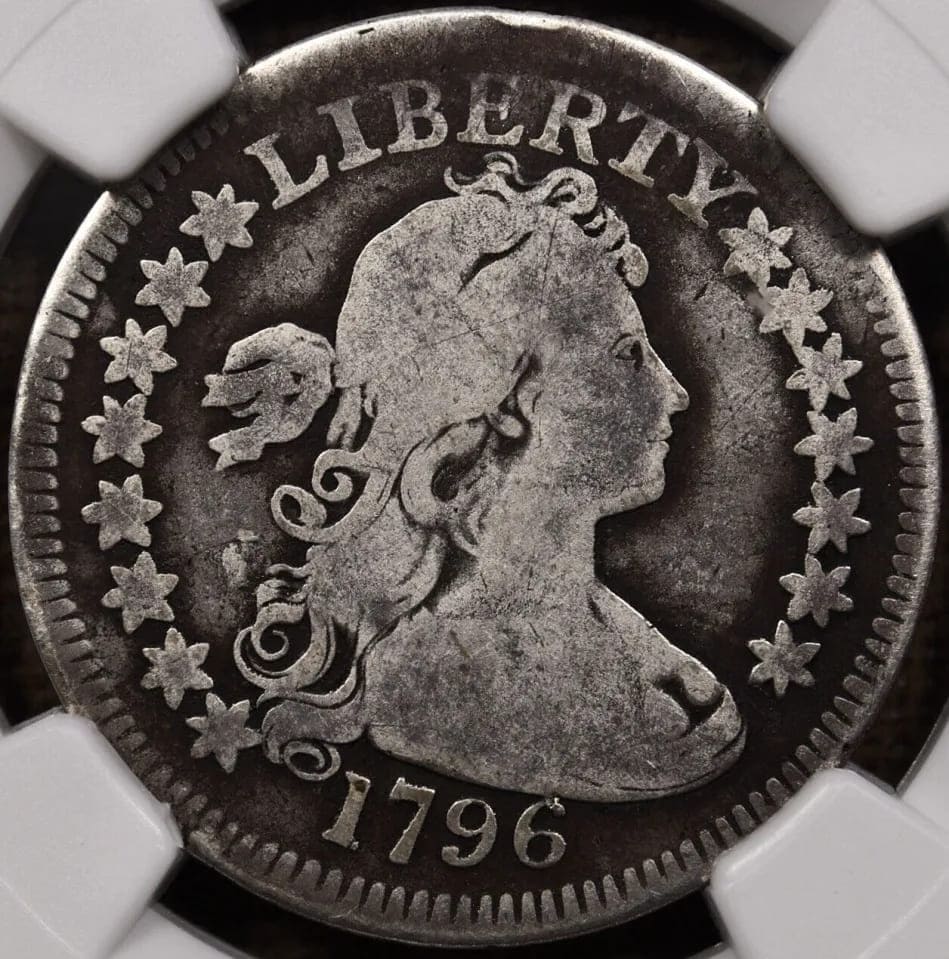 This coin has the name of the 1796 draped bust quarter. It is true that the better the grading the coin has, the best its price will be. Nonetheless, it is not the case for this one, since it is very rare and really hard to come across one. The engraver was an important one on this occasion. It was Robert Scot the one who designed it.
How long did Robert Scot work for the US Mint?
He worked for the US Mint for 30 years. So he was a very important engraver in the history of numismatics in the United States. The period he engraved there was from 1793 to 1823. He carefully engraved this coin with Lady Liberty. This Draped Bust of Lady Liberty has stars on both sides. While it has written on it Liberty on top of her head.
The years when these quarters were created ranged from 1795 to 1803. According to some experts, they ceased its production during that period due to different events. Being one of the most expensive 1796 quarters, it is not the most expensive one. According to Heritage Auctions, it was 1.7 million dollars the most expensive so far.