It is high time you checked the money boxes you have inherited from your grandparents or even great-grandparents. Perhaps you have even bought any of them from a second-hand market or a yard sale. There are plenty of coins that are worth much more than the face value the United States Mint set on them.  However, it is of vital importance to know which coins are the right ones.
The most valuable one is the 1796 quarter. On it, you can see Liberty. This draped bust reached the staggering price of 9,477 dollars on eBay. There were 48 coin and currency collectors or mere bidders who bid for it. The highest bidder almost paid $10,000. The coin is not in perfect condition though. It might have been cleaned before though.
Which is the second most valuable coin?
In this case, rather than a quarter it is a cent. The total price the bidder paid was 5,151 dollars. This coin also circulated and its condition is not perfect either. It was also sold on eBay last December. Not all coins get a certification. And this was the case for this cent. The bidder had to trust what the person who sold it said. Perhaps, it was easy for that person to spot the quality and condition.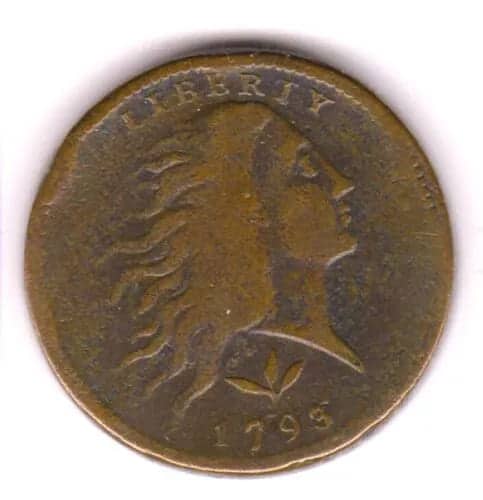 The first cents were available in 1793 in the United States. Therefore, this could be one of the reasons the bidder wanted to have it. It is more than likely that the older the coin is, the more likely it is going to be valuable. The design could be also a great asset. Liberty's hair is unkempt as well as wavy. The name it received was the Flowing Hair Large Cent.
What about the most valuable dime in circulation?
It is not far from the price of the aforementioned Liberty cent and its price was 4,250 dollars. Surprisingly, the date is not as old as the previous ones. Its minting is from 1916. Once more it was available on eBay so people could bid. This 10-cent got a certification from a PCGS expert, so you knew it was not fake before buying it.
These dimes were available from the year 1916 to 1945. Instead of the old 1892 Barber, they made Mercury dimes. Liberty is looking toward the left-hand side and as on other occasions, it is wearing a cap with wings on it.