Today's stressful times where not everyone has a moment to do housework may be a thing of the past. At Amazon we have one of the great solutions to the problem of having dirt on the floor at home. This problem is much more common than it seems and sometimes it can seem like a lot of work to have to sweep up the dirt on a daily basis.
In these cases, a family with a pet has a double job with regard to sweeping the floor. Pet hairs are usually very present throughout the house and we find on more than one occasion that it is impossible to sweep them all up to keep the house as clean as possible. Well with this automatic vacuum cleaner from Amazon we can say goodbye not only to pet hairs, but to all kinds of dirt.
Within the market of automatic vacuum cleaners we can find many different models, but this particular one from Amazon is one of the best on the market and now has a spectacular price that we can not pass up. If we have at home an old corded vacuum cleaner, we can now say goodbye to it and say hello to our new friend that will make our house cleaner than ever.
Features of Roborock's Powerful S7 MaxV on sale on Amazon
There is no doubt that this automatic vacuum cleaner on sale on Amazon is one of the best on the market. Roborock's Powerful S7 MaxV has the following features: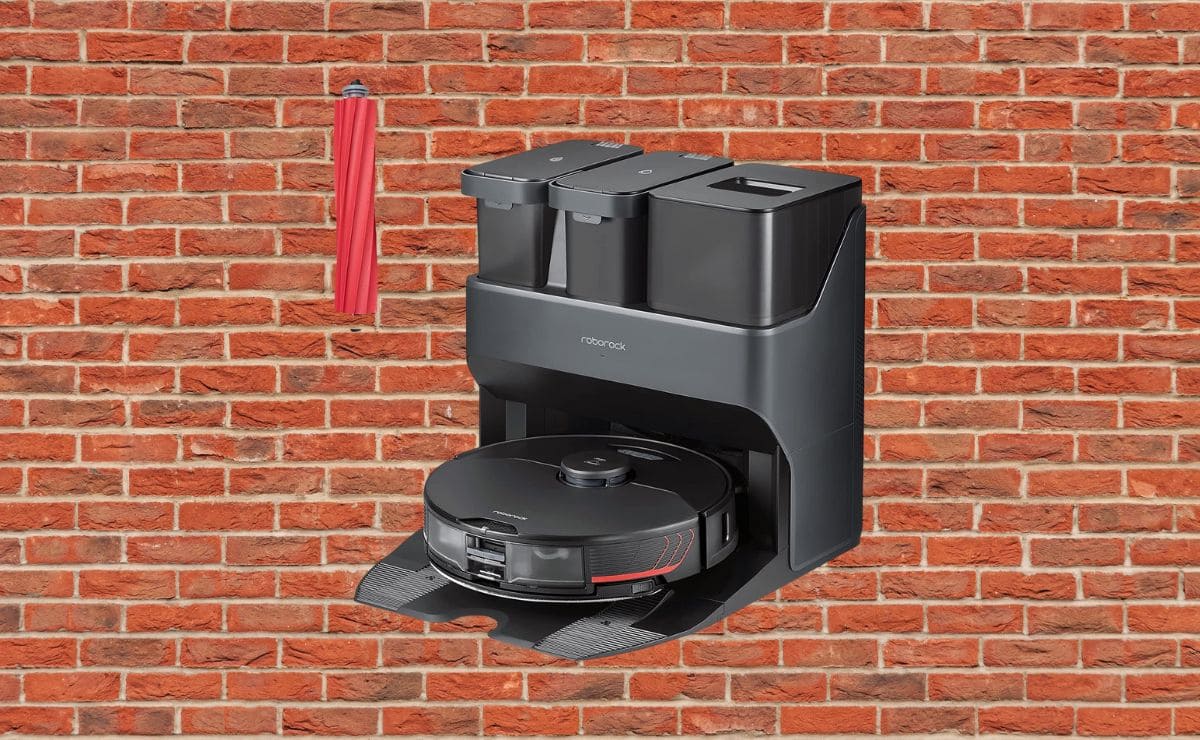 Totally comfortable cleaning experience, as we will have our hands free all the time.
It is fully rechargeable and has self-emptying. With the filling base you can automatically refill your water tank. Once it is attached to the base, you can extend the range of the mop up to 3,230 square feet, as it can pick up water whenever you need it. This keeps dust under control for 7 weeks without having to empty the base.
ReactiveAI 2.0. This Roborock discounted on Amazon has a new generation navigation system. with an RGB camera, this automatic vacuum cleaner can know all its surroundings and dodge all kinds of obstacles. In addition to this, the robot vacuum cleaner discounted on Amazon has a built-in light that it will use in case the room is too dark.
House mapping. Through the artificial intelligence of this robot vacuum cleaner we will get a perfect mapping of the house. This mapping will facilitate the routine of the robot vacuum cleaner.
The most powerful Roborock. The suction power of the Roborock S7 MaxV is the most powerful of all models. This makes this discounted vacuum cleaner on Amazon a strong contender to the best robot vacuum cleaner of the moment. In total, it can generate a maximum of 5,100 Pa, which means it has double the power of the S6 MaxV, its previous model.
A lot of features at a discounted price
The features of this robot vacuum cleaner are many, but the price is not so high. Currently, on Amazon we can find this robot vacuum cleaner at only $540. The total discount is more than 300 dollars, so it is an offer that we must take into account.
So if you are thinking about getting a robot vacuum cleaner that not only sweeps the floor, but also vacuums, this is your model. And also do not forget that with the self-emptying base and automatic water recharge for the mop we have one of the best vacuum cleaners on the market.
The offer on Amazon will be for a limited time, so do not think too much about the time to get it, as it could be too late. The ratings are very good on all the customers who have already enjoyed it, so people's opinion supports the decision to buy it.