There are many Americans who are wondering whether to start their retirement or not. Although many feel that it is time to retire, they also think that they have less money due to the skyrocketing inflation in 2022. We have also seen the recent COLA that Social Security announced, something extraordinary that only happens once in a blue moon. Therefore, workers are not saving as much as they would like for their retirement.
Not only are American workers saving less, but they are also withdrawing more than they expected. Their retirement nest egg is becoming smaller for some of them. It is due to the rise in the interest rate and the unaffordable price of their mortgages. After these two reasons, not saving and withdrawing, helping others is another common thing to delay retirement. They find themselves in a situation where they need to help their children or even friends. So that they can cope with the cost of living.
Even though it is not everyone's case, some prefer to keep on working because they feel they would be bored in retirement. They are full of energy and they are eager to carry on with their duties. While others simply prefer to save more money in case they need it for health-related issues. Needless to say that this is a great expense for many retirees.
Is it common to delay retirement due to their spouse's job loss?
Despite the fact that it is not very common, some workers' partners who were about to retire have lost their job. Due to this reason, many prefer to put it off a bit longer to have a more secure future prospect. However, the main worry for many Americans is the fact that they might lack money during their retirement. The vast majority, do feel that if the cost of living keeps rising they might face lots of hardships.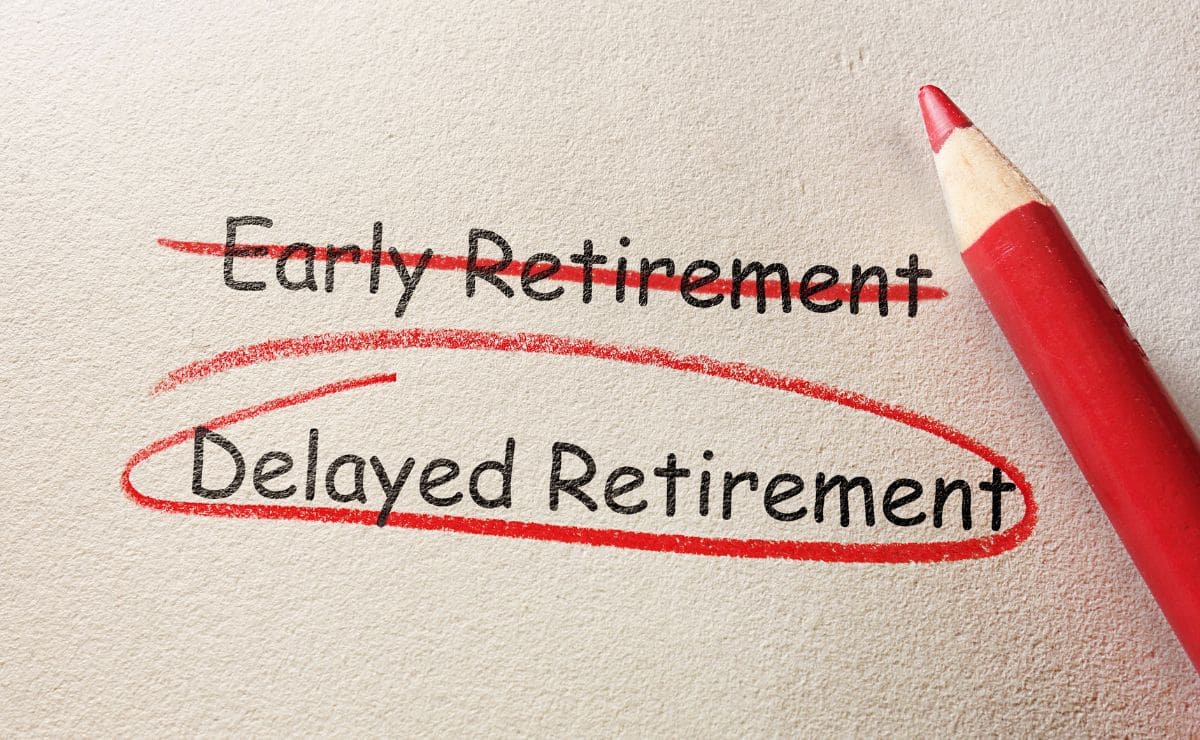 If you are keen on investing money for your retirement, you might have realized that you did not earn as much as in previous years. Companies did not make as much profit as they had planned to. Therefore, you might not have as much as expected. In addition, there are some people who are worried about the stock market and their funds. They think they could crash and they prefer not to take risks and work as much as they can.
As you can see, there are as many reasons as people might be, but some just feel that they will not be able to lead the life they long. Thus, they would rather keep working until they can get what they need. In this way, they can meet their living standards and cope with the cost of living as well as uncertainty. Whether you delay retirement or not, here are some ideas for you to reflect on.