When you have high glucose levels, it is normal to control all the foods you eat. This is why questions often arise about which foods can be eaten with a high sugar content. But what foods can be eaten with high blood sugar levels? Is it possible to drink dark chocolate?
This is one of the most widespread doubts since chocolate is one of those delicacies that we all want to taste from time to time for its characteristic flavor. And the truth is that you can drink dark chocolate despite high glucose.
So eating dark chocolate, always in moderation, does not seem to be so harmful and can even be useful for lowering and controlling blood sugar levels. In this article we will see what are the reasons to be able to eat dark chocolate when you have a lot of sugar.
Benefits of dark chocolate
One of the main ingredients in dark chocolate is cocoa. This ingredient of completely natural origin contains many interesting properties that, to some extent, contribute to the proper functioning of the organism as long as it is not abused.
In that sense, cocoa is a great source of phytonutrients, with special emphasis on flavonoids. These two components have a great antioxidant power. In addition, it contains important minerals for the organism such as phosphorus, iron and magnesium.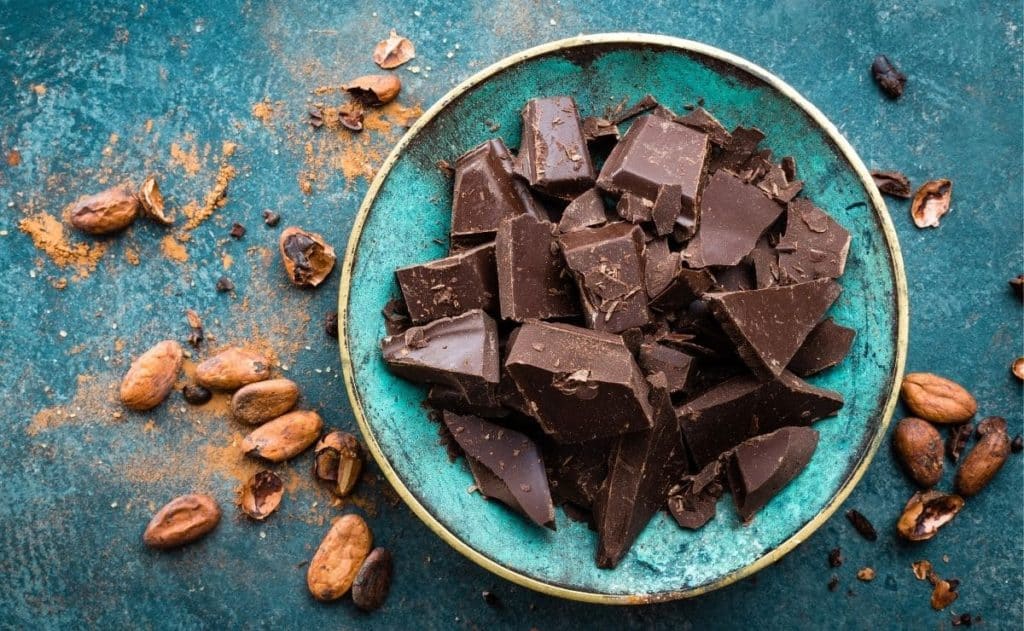 Therefore, it is not totally forbidden to add this type of chocolate to your diet when you have a lot of sugar, although you should do it in the right measure. Occasional consumption of this dessert can help control blood sugar levels thanks to its high content of the aforementioned flavonoids.
What type of chocolate is recommended to eat?
There is one element to keep in mind when eating chocolate and that is that many of them do not contain a large amount of cocoa. What does that mean? Simply put: the more cocoa the chocolate has, the healthier it is.
Therefore, consuming milk chocolate, which is usually high in sugar, is not recommended in hyperglycemia. For this part, you should focus on eating only dark chocolate. Milk chocolate, while not 100% forbidden, is not highly recommended due to its high sugar content. It can be eaten, yes, but to a much lesser extent than dark chocolate.
Finally, white chocolate is absolutely forbidden for people with high sugar levels. This chocolate contains the highest amount of sugar and fat. If you wish to consume it, you should do so in very small quantities and always very separate.