Millions of Americans eagerly awaiting their Social Security benefits are in for some good news.
The Social Security Administration (SSA) has announced that it will commence the distribution of benefits this week. The exact date of receipt, however, hinges on one's birth date.
For instance, those born between the 21st and 31st of any month can expect their subsidy money by September 27th. But if you fall outside this bracket, fret not.
Who is eligible for the next Social Security check?
This forthcoming check isn't exclusive to age-based retirees. Americans with disabilities are also in line to receive it.
While the standard age for availing this benefit is 62, there are provisions for those below 60 to claim it, provided they meet certain criteria.
Payment Schedule
The SSA has a systematic approach to disbursing benefits. Beneficiaries are grouped based on their birth dates: 1st-10th, 11th-20th, and 21st-31st. Depending on which group you fall into, your check will be dispatched on the second, third, or fourth Wednesday of the month, respectively.
In 2023, the Cost Of Living Adjustment (COLA) has amplified checks by a whopping 8.7%. This means beneficiaries could receive up to $4,558, contingent on their retirement plans. But irrespective of the amount, every Social Security check will reflect the COLA surge, ensuring beneficiaries enjoy a heftier sum each month.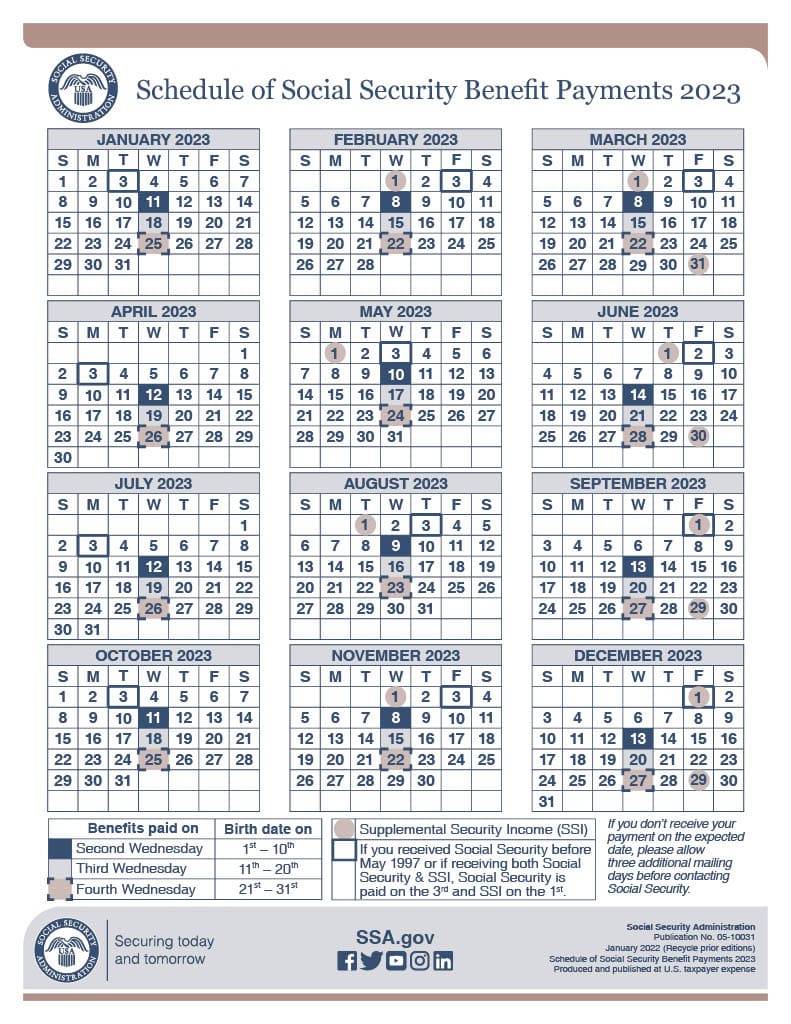 Beneficiaries needn't jump through hoops to avail the COLA increase. The SSA has streamlined the process, ensuring the extra amount is automatically added to the monthly checks. This translates to an 8.7% increment from what was disbursed the previous year.
Claiming Social Security Before 62
While 62 is the benchmark age for retirement, there are exceptions. Factors like disability, being a widow/widower, or even an orphan can influence early claims. The criteria, especially for disability pensions, differ, emphasizing the importance of understanding the nuances before filing for retirement.
In essence, while 62 is the standard age, there are provisions for collecting Social Security benefits earlier, with even children being eligible under specific conditions.