Getting a Social Security pension is a straightforward process. First you work and pay taxes to the system, and then when you retire you receive monthly benefits for the rest of your life.
While these general phrases are true, it's important to know the details of Social Security to make sure you both qualify for benefits and get the maximum amount possible. Here's the basics of how you can qualify for Social Security, how long you have to work, and how the Social Security Administration calculates your benefits.
40 quarters of coverage
To qualify for Social Security benefits, you must earn 40 "quarters of insurance". You can earn up to four quarters a year, which for most people means you will have to work for at least 10 years to qualify for a retirement pension. But technically there is no "10 years work" requirement, it is enough to earn 40 quarters of insurance.
In 2022, you could earn a quarter of your insurance, generating $ 1,510 in earnings. For example, if you can earn $ 1,510 in one week, you can only work one week per quarter for a total of four weeks of the year and still earn up to four quarters of coverage that year.
35 years of earnings
An important part of determining your Social Security pension amount is the amount you earn over the course of your career. But the SSA only uses your top 35 earning years for the purposes of calculating your paycheck.
While there is no requirement of 35 years of work to qualify for a Social Security retirement pension, it is a must if you want to maximize your payout. If you work for less than 35 years, the SSA will fill in the blanks with zeros, which will lower your pension payment.
Therefore, you will want to do everything in your power to generate at least 35 years of high earnings. For some workers, this may mean working a few extra years before retiring to fill these gaps with higher earnings.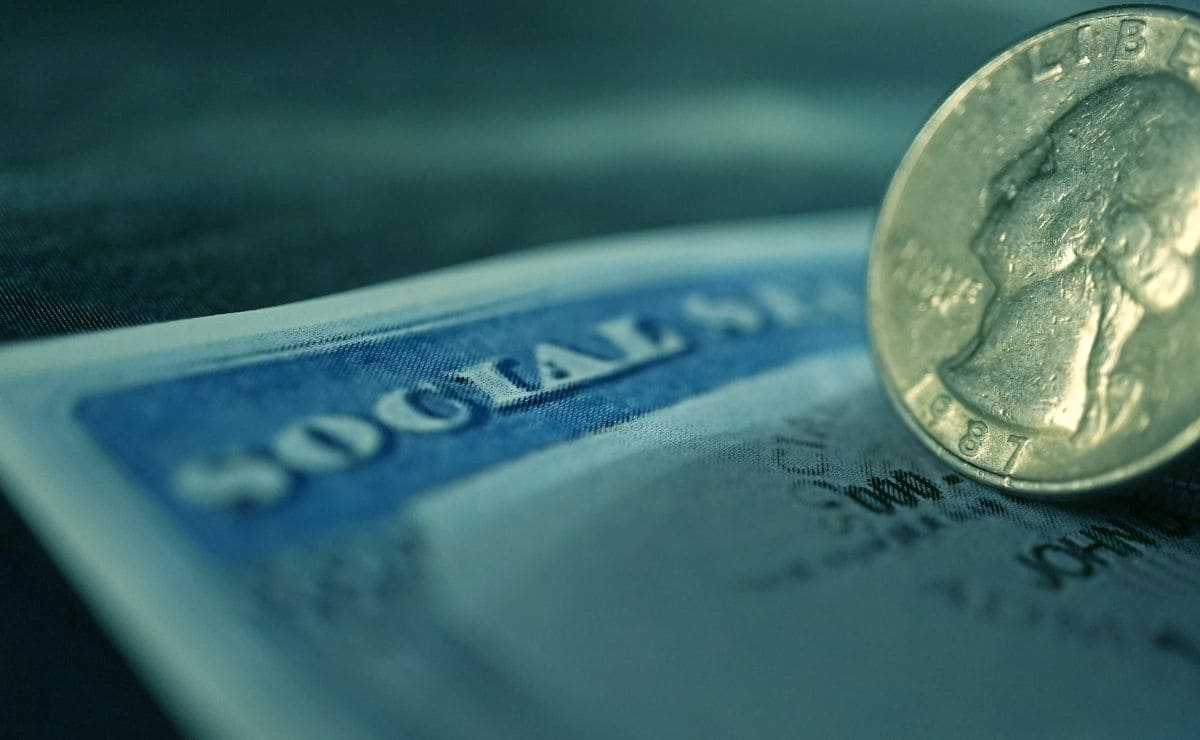 Calculation of the pension from social insurance
As with many things related to Social Security, the idea behind calculating your retirement benefits is simple, but the details can be quite complicated. In general, the SSA is in the top 35 years of earning and uses a formula to quantify the benefit at full retirement age, which is 67 for workers born in 1960 or later. But in the actual calculations, a number of adjustments are used.
According to the Social Security Administration, these are the basic steps you need to follow to calculate your benefits:
Base Social Security benefits on lifetime earnings.
Adjust or "index" your actual earnings to account for changes in average earnings since the year you received them.
Calculate your average indexed monthly earnings over the 35 years in which you earned the most.
Apply the formula for these earnings and work out your basic benefit or "base insurance amount".
If you apply for National Insurance at age 62, your benefits will be permanently reduced by a maximum of 30%. However, for each year after you reach full retirement age that you wait for benefits until age 70, your paycheck will increase by 8%.
The bottom line
While you don't have to work 35 years to qualify for National Insurance, if you can have at least 35 years of high-earning work, your final wages will increase and make your retirement at least a little easier.
When to apply for retirement pay?
The exact date to apply for your Social Security retirement pay depends on your needs. The best option is always the later the better, but if you need money because you are out of work, you can always apply earlier. If you do it before the age of 62, the amount of money will be much less. But, as we said before, it all depends on what needs you have and, of course, if you are working or totally unemployed.
Now that you know how to apply for Social Security and when is the best time to do it, you just have to start applying to enjoy your retirement and the rest you deserve.
Which states receive the most money from Social Security?
In our article on the 7 states that receive the most money from Social Security, you can find out exactly how much budget the Administration contributes to each state based on benefits claimed.
According to a GOBankingRates state that has accessed data from the Social Security Administration to find out the total benefits paid by the state, along with the number of Social Security beneficiaries in each state.
For the purposes of this analysis, only Old Age, Death and Disability Insurance (OASDI) was considered. SSI (Supplemental Security Income) has not been taken into account.