Living a good retirement in the United States is possible, but not for everyone. The Social Security benefit check may be low for many people, but there is a way to make the most of it if we find a place abroad that we like. Today you can discover 5 perfect places to live your retirement without losing your mind because you can't afford all the expenses.
It is true that if you are already receiving your Social Security retirement benefit, there is nothing you can do to increase it. Otherwise, if you haven't started collecting it yet, remember that you can always optimize your pension payment to make it higher every month. There are several ways to achieve this, but today we're going to focus on places to live on a $1,000 per month pension.
5 places to live on a $1,000/month pension
We are going to discover 5 fantastic places to live with your retirement for $1,000 per month, so you have many options to choose the one you like the most.
Medellin (Colombia)
This Colombian city is famous for its mild climate. Thanks to this, the monthly savings on heating is very large, so you will not need to pay a lot of money on this. Besides, it is a city full of culture with music, festivals, theaters and museums. Its public transportation is really cheap and efficient, so you won't have to buy a car. In addition, health care is also very cheap and the dollar has much more economic strength than the Colombian peso. All this makes Medellin an ideal place to live with a low retirement.
Granada (Nicaragua)
The low cost of living in Nicaragua makes it possible for a person to live comfortably and peacefully on a pension of US$1,000 per month. In almost all stores and stores accept U.S. dollars, which are very strong compared to the local currency. In addition, at a historical level it has a lot of culture and many buildings to visit and enjoy. It is also important to note that it is close to Lake Nicaragua, which offers an ideal place for a good dip during the hottest days.
Chiang Rai (Thailand)
If you are looking for a place to live with a low retirement, Thailand will be your favorite destination. You won't need a lot of money every month to live well in Chiang Rai. This city has great natural beauty and also very good health care. Its local food is exquisite and the overall price is very low for all the amenities the city offers. It is a small city, so living your retirement here has another advantage, and that is that you will not have the hustle and bustle and noise of larger cities.
Northern Cyprus
For a peaceful retirement in an area similar to the coast of Spain or France, Cyprus is the best choice. With great clean sandy beaches and a wealth of historical and cultural sites, the Social Security benefit will seem like a lot if you live there. This is because prices are very low and, in addition, the local currency is the Turkish Lira, not the Euro. Because of this, the dollar is very strong throughout this area.
Santa Fe (Panama)
With only $1,000 a month you can live like a king or queen in Santa Fe. This town is located in the mountains and has many hiking trails around it. It also has a river nearby, which means you can practice sports such as kayaking in your retirement. The biggest problem of living in this area is that it is such a small town that it does not have all the amenities, so it is best to have a car to go to the nearest town in case you need it.
You can also go just for vacation
If you do not conceive the idea of living for an indefinite period of time outside the United States, you can spend several months of your retirement in one of these places. Here the biggest problem will be paying for the airfare. In this way, you can travel simply to enjoy a week in each place. With enough money saved, you can enjoy a nice vacation and then return to the USA without any problems.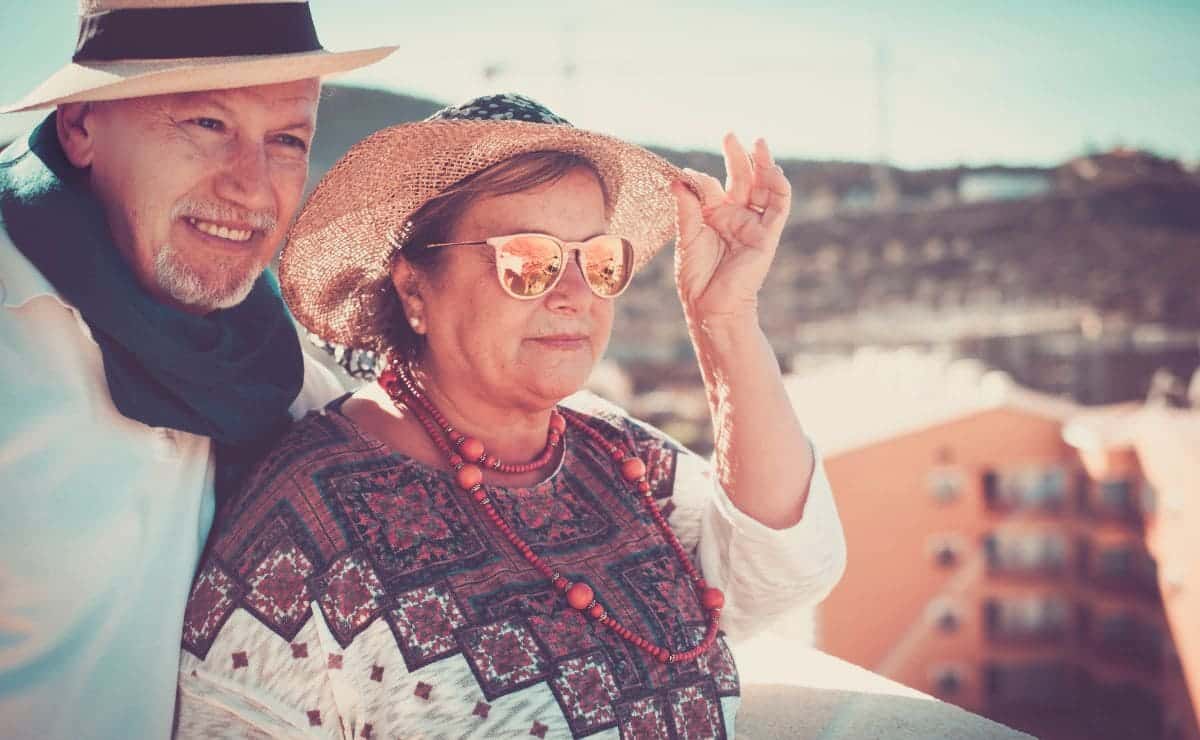 Most of these places have inexpensive accommodations, plus eating in restaurants and buying food will not be a problem. But it is certain that if you choose one of these nice places to live your pension, you will enjoy a lot of your retirement for very little money.
In case you decide to spend your retirement in one of these pla
ces, check first the passport and visa conditions. It is possible that in some of these places you may need a visa, although that should not be a problem. A very good option is to look at the passport and visa conditions of various countries. After this, you can check which is really the best choice.