Uric acid is a substance that the body itself generates naturally after the process of purine decomposition, although its level in the body can also be increased by the intake of certain foods rich in purines.
Usually, the body disposes of this substance in a balanced way, but when there is an excess of uric acid in the body, the risk of developing different health conditions increases, and it is necessary to establish an appropriate treatment for its reduction.
Having too high levels of uric acid in the blood is called hyperuricemia. When this occurs, it is important to establish a treatment as soon as possible to reduce the levels of this substance in the body.
One of the most important characteristics of hyperuricemia is that it does not manifest itself through concrete symptoms. Therefore, the only way to diagnose high levels of this substance is through a blood test.
In this sense, people with a greater tendency to hyperuricemia and to the development of gout should control their food more strictly. Certain foods and beverages clearly contribute to an increase in uric acid levels in the blood.
Foods that increase uric acid levels
In general, the main sources of purines are offal, seafood, red meat varieties and some greasy fish. In addition, some legumes also contain a moderate proportion of this substance, which can cause an increase in uric acid levels in the body.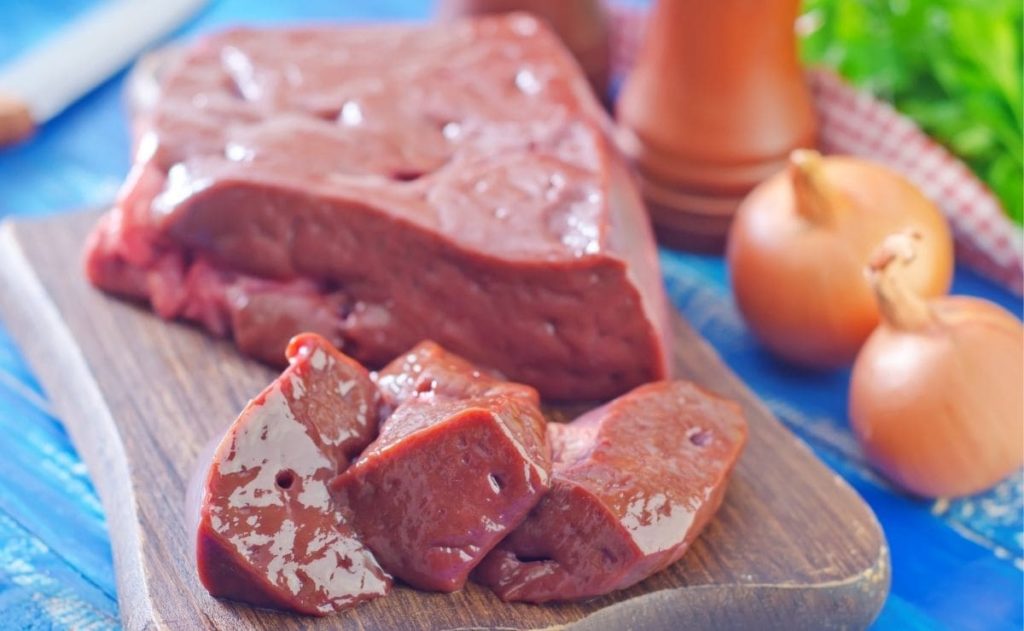 Likewise, some beverages, especially alcoholic beverages, such as beer, wine and other higher alcoholic beverages, also contribute to raising uric acid levels in the body.
In particular, the foods highest in purines are beef liver, sardines in oil, herring, minced beef, salmon, trout, beef kidney and varieties of seafood.
Problems of high uric acid
The main consequence of having high uric acid levels is the development of a disease known as gout, characterized by the accumulation of purines in the articulations and the big toe, causing pain and swelling.
In addition, gout poses an increased risk for the development of diabetes, stroke and other heart-related diseases. Therefore, hyperuricemia also constitutes a cardiovascular risk factor on its own.
Also, as reported by the professionals of 'MedlinePlus', having too high uric acid levels in the blood can lead to the development of kidney stones.
What is gout?
As we have previously mentioned, gout is a disease caused by the accumulation of tiny uric acid crystals in the joints and in the big toe. It is an annoying condition, since it generates severe pain, burning and swelling in the affected area.
In this sense, the main cause of the appearance of gout is hyperuricemia. Therefore, when an episode of gout occurs, it is essential that the patient establishes a treatment based on a diet low in foods containing purines. Sometimes taking certain drugs prescribed by a doctor can help to reduce this condition faster.
It should be taken into account that gout is 4 times more common in men than in women and can occur from adolescence to senile age. Normally, it is more common in men between 35 and 50 years of age; as well as in women over 50 years of age."
How to prevent hyperuricemia
Both to prevent hyperuricemia and to reduce uric acid levels in the blood, it is important to follow a series of healthy habits. In this sense, it is key to focus on food and physical exercise.
People who follow a healthy, balanced diet and exercise regularly have a lower risk of hyperuricemia than those who do not control their diet and prefer to follow a sedentary lifestyle.
In addition, at certain times of the year, such as Christmas, we tend to increase our consumption of seafood and alcoholic beverages, which can increase uric acid levels and the risk of gout.
Therefore, to prevent hyperuricemia it is essential to follow a healthy and balanced diet, as well as regular physical exercise. It is also important not to abuse alcoholic beverages.