Too much uric acid may result in some health conditions, most notably gout, but also kidney stones. These "stones", also known as "renal calculi", are deposits of minerals and salts that have accumulated in your body. Uric acid is one of the substances that, along with calcium and oxalate, contribute to the formation of these stones. Below you can find some information following official, trustworthy sources. However, it does not constitute medical advice nor does it intend to substitute it. Always talk to your doctor or healthcare provider for any guidance on health conditions or if you suspect you may be suffering from high uric acid levels.
According to the National Kidney Foundation, these stones can remain stuck in the kidney or travel into the ureter via the urinary track, which can be very painful and obstruct the normal urination.
The symptoms, NKF notes, will depend on the size of the stone, because stones that are small enough may even go unnoticed, where as bigger ones are likely to cause pain and may lead to infection. According to this source, you may need to get in contact with a healthcare professional if you:
Have severe pain on either side of your lower back
Feel a vague flank pain or a stomach ache that won't go away
Notice blood in the urine
Feel nauseas or vomit
Have fever or chills
Have a bad smelling urine.
The causes behind uric acid kidney stones have to do with a high consumption of foods that are rich in purines, substances that are processed and give way to the waste product that uric acid is. It's a process that, just like it happens with gout, can lead to the formation of crystals that appear when the body is unable to eliminate that much acid.
However, struggling to properly process and eliminate uric acid is something that can be inherited, so there are some genetic factors involved, per the NKF. Chemotherapy Mayo Clinic also claims that some people may lose too much fluid because of conditions like chronic diarrhea or malabsorption. Those who suffer from diabetes or metabolic syndrome are also more prone to this difficulty.
Kidney stones, a painful experience
In order to diagnose or rule out a potential case of kidney stones, the NKF explains, your doctor may ask you about your family history and proceed to physical examination. Urine and blood testing may also be required to check the levels of certain chemicals, and this means you may be asked to collect urine for 24 hours.
Additionally, your doctor may use ultrasound to locate the stone in your body. This technology is enabled by a devise which emits painless sound waves that "draw" an imaging of your organs. Another option is computerized tomography, which uses X-Rays to achieve the same goal.
If you are able to expel a stone, this can be analyzed for further information about its type and origin, which will be helpful when devising a prevention strategy.
How to prevent uric acid stones
According to the National Kidney Foundation, there are some steps you can take to prevent this from happening:
Stay hydrated: drink enough water
Water is key in preventing kidney stones, as it induces urination. In some cases, the NFK says, getting enough fluids to make at least two liters of urine a day is recommended. This is because water makes urine less heavy and concentrated with waste products. Color is an indicator: light yellow to clear coloured means you are hydrated.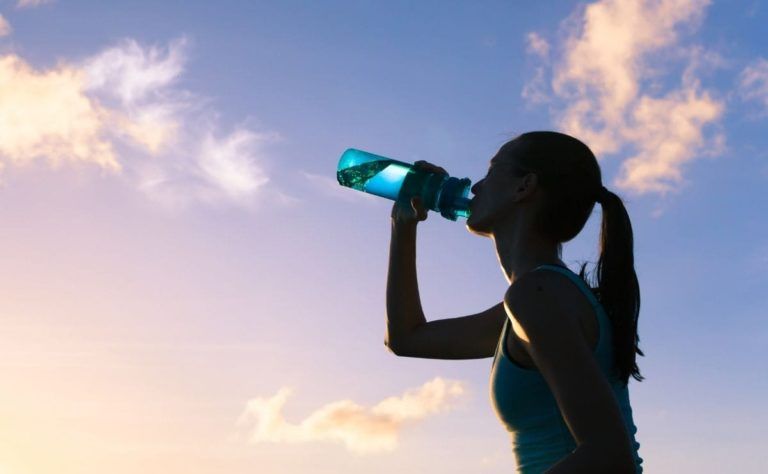 Get (or stay) in shape
Much like with gout, obesity and a lack of exercise are important causes behind a high risk of kidney stones. It's also advised to control the salt sugar intake and keep an eye on blood pressure.
Avoid foods rich in purines
Cutting down on foods that are high in purines is among the most effective steps you can take control of your uric acid levels. A healthy and balanced diet will help you steer clear of these, which include alcoholic beverages, red meat, organ meats, sardines, anchovies and shellfish, to name a few.