Chocolate is arguably the most popular treat around the western world. Since Mayans began harvesting cocoa beans and ground them into a paste for the elites, it has conquered the world and become a staple of every candy aisle in grocery stores. Its reputation as a health food, however, has long been disputed. Loved for its flavour and reviled because of health concerns,  these days claims about chocolate benefits seem to be making a comeback.
The following text is based on information from Heart UK, the British Heart Foundation and other trusted sources. It is meant for general purposes only and does not constitute any form of dietary or medical advice. Do not rely on it as a substitute for the relationship with your doctor or registered dietitian, as it will never equate to their recommendations. Talk to them for any dietary needs or concerns, and keep in mind that a healthy diet is one that ensures you get your nutrients from an adequately balanced variety of foods, and allows for flexibility.
Chocolate is no superfood
To begin with, experts agree that there no food can be considered a "superfood". This term, which lacks scientific value, can be misleading, as in actuality no food will ever make up for the lack of a healthy balanced diet. The best way to ensure you get all the nutrients you need is to get them from a wide range of different food groups, in the right proportions. Trying to get these nutrients in just a few "super" foods is contrary to evidence.
The reputation of chocolate as a healthy food has gone through many phases. Nowadays it is not uncommon to hear that it has many healthy nutrients and properties, most of them linked to its flavonoids content. Is chocolate actually healthy, then? According to experts, the answer is more complicated than you may think. It actually begs another question: what do we mean by "chocolate"?
A strong argument to be made in favour of dark chocolate is that it is high in flavanols, which seem to positively impact your heart health. But is it, though? Yes, but in fact, the source of flavanols here is cocoa, a subtle distinction that holds great meaning, considering that cocoa is far from the only ingredient in that chocolate bar you get from the supermarket. According to Heart UK, many of these flavanols present in cocoa beans may even be removed as part of the manufacturing process. This makes a great difference, because many flashy headlines about newly-found benefits of chocolate could actually be talking about cocoa properties. For example, tryptophan in cocoa is transformed into serotonin, which may help you control your mood and sleep.
Flavanols are antioxidants, which means that they protect your cells and tissues from damage caused by pernicious substances called free radicals, and may lower your risk of suffering heart disease and type 2 diabetes. In the case of cocoa beans, a flavanol called epicatechin seems to contribute to lowering blood pressure, although these findings are still being researched. However, a large part of flavanols are removed during the process used to make chocolate.
Look for the cocoa percentage, experts say
The lowdown is the amount of cocoa in chocolate directly impacts the amount of flavonoid content, although Heart UK warns the process used can even impact this link. You should not turn to chocolate just because of its flavonols: Heart UK claims they are present in many foods like berries, apples, nuts and tea. Since flavanol content is not listed in most nutrition labels, telling how high a chocolate is in these substances can be hard. Many people use cocoa content (expressed in a percentage) for reference.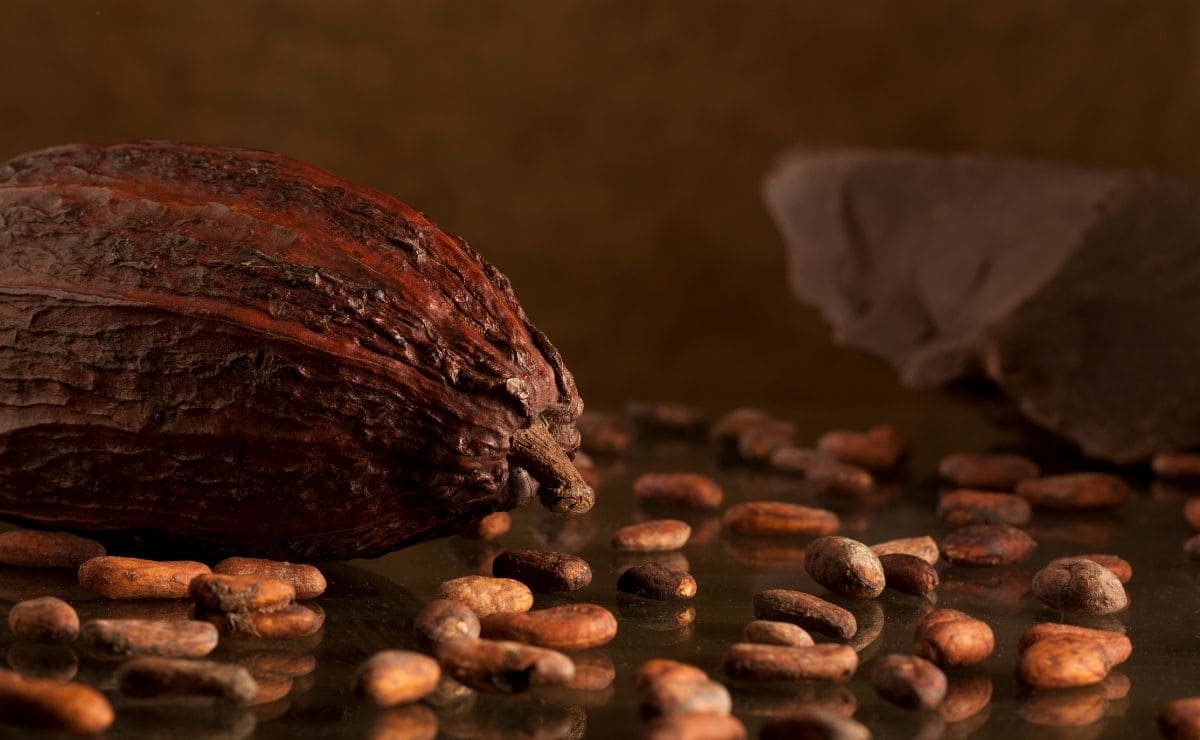 The higher the cocoa percentage, the lower the content of other substances, mainly added sugar and fat. These raise the total calorie load, and they can hardly be considered healthful, especially if you get them in immoderate amounts.This is why you may have heard that prioritising chocolates with a high percentage of cocoa is a good idea. Dark chocolate is therefore also preferred to other types of chocolate with less cocoa and more sugar — milk chocolate —, and those with no cocoa at all — so called white chocolate.
This is not to say that you should avoid chocolate altogether and banish it from your diet. In fact, chocolate products that are high in cocoa content and low in sugar can be an acceptable food. But beyond headlines and studies, pleasure can be the main valid reason to enjoy a few chocolate squares from time to time: it turns out a healthy diet lets you do just that.
Experts insist that a healthy balanced diet leaves room for flexibility, and is not about forbidding single foods. According to dietitian Victoria Taylor, being too strict about healthy foods may be counterproductive, because sticking to an overall healthy diet can be harder. After all, we all need some motivation, so rather than agonising whether chocolate is healthy or not it may be best to remember than eating healthily allows you to enjoy some foods occasionally just because you want to, and a healthy diet is about getting nutrients from a wide range of foods, in the right proportions.