Vitamin B12 is one of the most important vitamins for the health of the body. It is also one of the most particular nutrients, due to certain factors. Therefore, B12 deficiency is the main cause of the development of megaloblastic anemia.
For the correct absorption of vitamin B12 from food, the body needs to produce a protein known as intrinsic factor. In this way, people who have difficulties in generating this protein will also have problems in having optimal levels of this vitamin.
In the same way, the main characteristic of vitamin B12 is that it is found only in foods of animal origin, such as seafood, meat varieties, fish, eggs, sausages, offal or dairy products.
Some studies suggest that certain plants such as aloe vera may contain traces of vitamin B12, although not in sufficient quantities to properly nourish the body.
With all this, people who follow a vegan or vegetarian diet also tend to have a higher risk of developing vitamin B12 deficiency; especially if it is a type of diet performed without the supervision of a nutrition specialist.
Optimal B12 levels
Before knowing which food provides the most vitamin B12, it is necessary to know the nutritional needs of individuals in relation to this vitamin. This will help us to put into context the richness of some foods.
In this sense, the National Institute of Health of the United States establishes an interesting guide on the recommended amounts of B12 that people should take according to key parameters, such as age and sex:
| | |
| --- | --- |
| Stage of life | Recommended amount |
| Infants up to 6 months | 0.4 mcg |
| Infants from 7 to 12 months | 0.5 mcg |
| Children 1 to 3 years old | 0.9 mcg |
| Children 4 to 8 years old | 1.2 mcg |
| Children 9 to 13 years | 1.8 mcg |
| Adolescents 14 to 18 years | 2.4 mcg |
| Adults | 2.4 mcg |
| Pregnant women and adolescents | 2.6 mcg |
| Breastfeeding women and adolescent girls | 2.8 mcg |
Adequate levels of vitamin B12 are essential for healthy blood and neurons. This nutrient, among other things, is involved in the formation of deoxyribonucleic acid (DNA), which is the genetic material present in all cells of the body.
In addition to causing the development of megaloblastic anemia, vitamin B12 deficiency can also lead to various neurological health conditions.
Foods richest in vitamin B12
The professional experts of 'Supplement Guide' list which foods are the greatest sources of vitamin B12 for the body in terms of the proportion per 100 grams of food.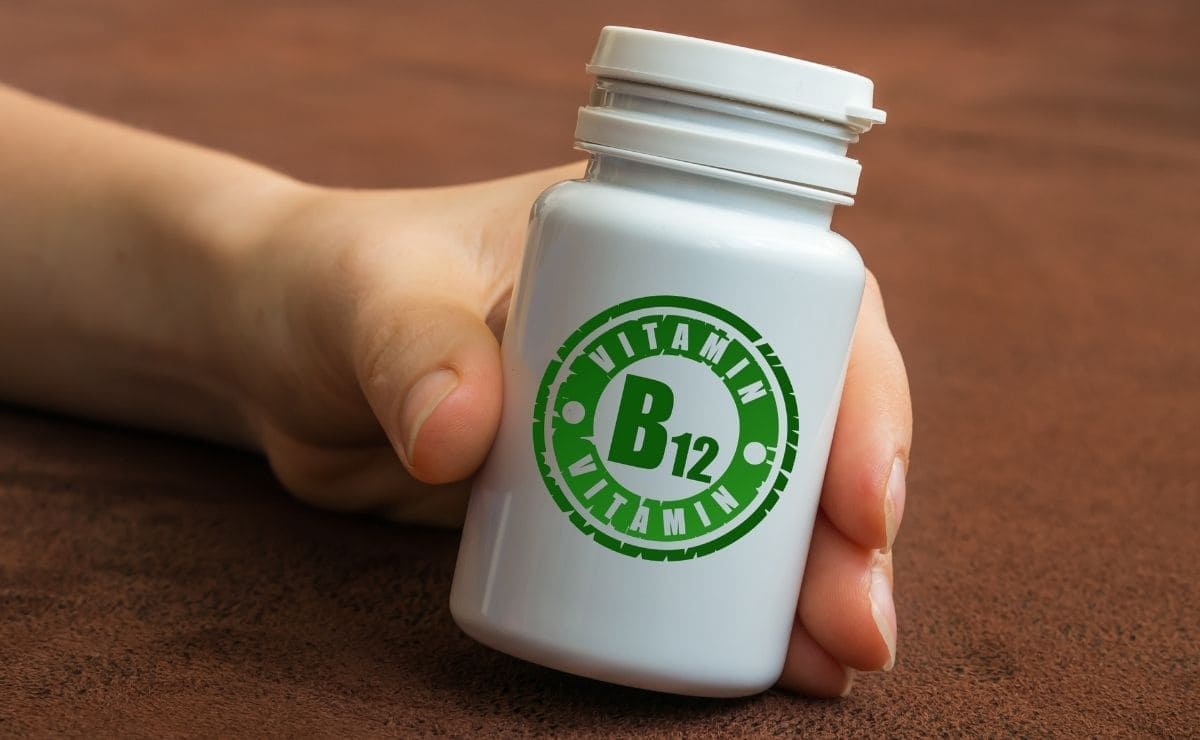 Thus, mollusks such as clams or mussels provide 99 mcg per 100 grams of food, which helps to complete the recommended daily dose of B12 by far at any stage of life.
The second food that provides the most vitamin B12 to the body is lamb liver, which contains 90 mcg of B12 per 100 grams of food. In addition, other important sources of this vitamin are lamb meat, duck pâté, turkey meat, chicken meat or eggs.