Aromatic herbs and spices can also be considered a superfood for health, beyond giving a greater flavor to culinary preparations. This is according to a study published in the 'American Journal of Clinical Nutrition'.
Specifically, this controlled feeding study assures that seasoning food with 6.5 grams or about three teaspoons of herbs and spices per day is associated with a decrease in blood pressure after four weeks.
The lead authors of this research paper are Penny Kris-Etherton, Professor of Nutritional Sciences at Evan Pugh University, and Kristina Petersen, Associate Professor of Nutritional Sciences at Texas Tech University in the United States, and co-principal investigator of the study during her time at Pennsylvania State University.
A surprising finding and a healthy superfood
Regarding the results obtained, Kris-Etherton points out that «adding herbs and spices to food is a great way to add flavor without adding extra sodium, sugar or saturated fat. And, if you go a step further and add these seasonings to foods that are really good for you, such as fruits and vegetables, you can potentially get even more health benefits from consuming that extra produce.»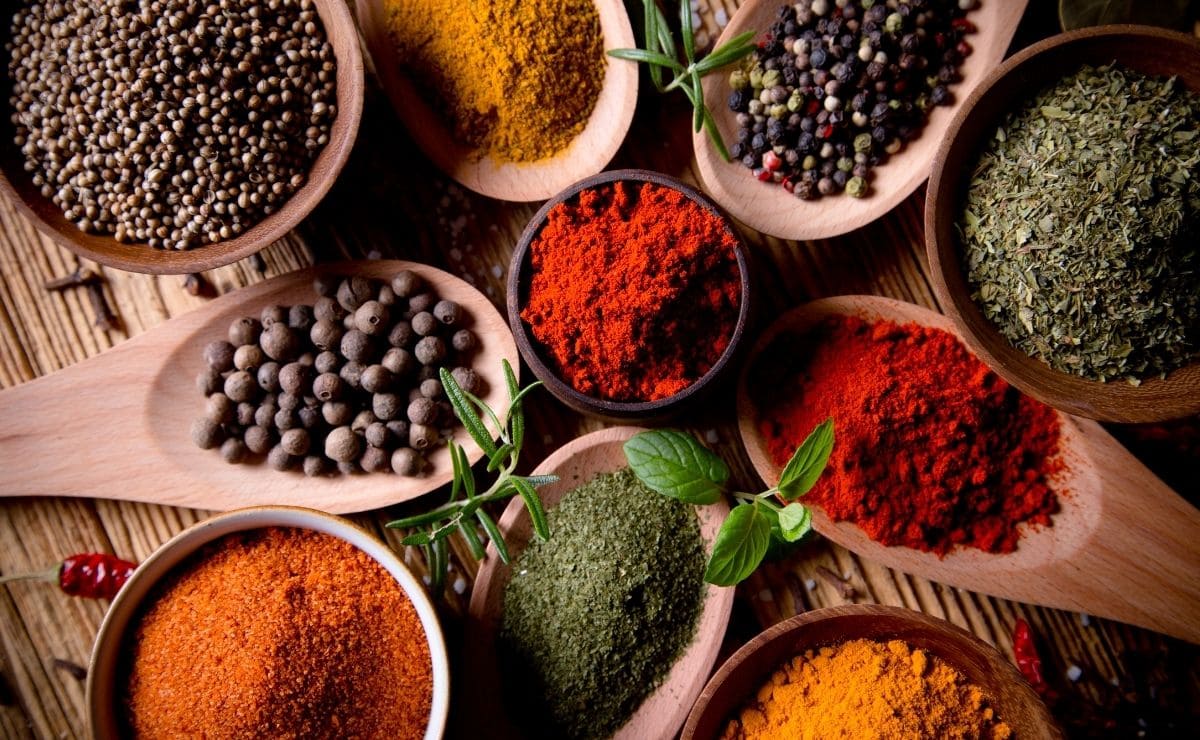 Today, scientific researchers are still working on possible methods to improve heart health and blood pressure. Cardiovascular diseases, heart disease, type 2 diabetes and strokes are still one of the main causes of death.
Thus, the authors of this study have proven how herbs and spices are a real superfood to lower blood pressure and reduce the risk of cardiovascular accidents.
This is because one of the best ways to prevent high blood pressure is to moderate sodium intake. One option is to substitute spices and herbs in place of salt to season foods.
With all this in mind, the main authors of this study, qualified nutritionists, set out to find out how the consumption of herbs and spices might affect heart health. And they have found an ideal superfood in this regard.
Study results
A total of 71 people with risk factors for heart disease participated in the research. In this way, the individuals received a diet low, moderate and high in spices and herbs, with a period of four weeks each.
The researchers analyzed the possible changes over four weeks and took a blood sample at the beginning of the study and after each diet period.
The doses incorporated a mixture of up to 24 different herbs and spices, such as basil, cinnamon, thyme or turmeric, among others. All of these doses were specifically designed to simulate the way people consume different herbs and spices throughout the day. Finally, the use of this superfood provided interesting results.
After consuming the diet high in herbs and spices, the researchers found that the participants had lower systolic blood pressure than after consuming the diet with the average dose of these superfoods.
In conclusion, author Kris-Etherton notes, «I think it's really significant that the participants were eating an average American diet throughout the study and we still got these results. We didn't decrease sodium, we didn't increase fruits and vegetables, we just added herbs and spices. Which leads us to wonder that if we modified the diet in these ways how much the results would improve.»
Thus, the results of this revealing study indicate that in the future they could help guide future dietary recommendations, including reducing the consumption of salt or added sugars.