We have often heard that there are foods that are good for strengthening memory. Well, this statement is true, as some nutrition experts say. An ideal superfood in this sense are red fruits.
Dr. Antonio Escribano Zafra, specialist in Endocrinology and Nutrition and Physical Education and Sports Medicine states that «nutrition is basic for general health and affects the whole organism, but it is of utmost importance for all aspects of brain function. Likewise, all behavioral habits influence our organism in a positive or negative way».
Among the most beneficial foods for the memory, this expert assures that they are fundamentally all those that are part of a balanced and healthy diet. Among them, he highlights fruits, especially red fruits; as well as vegetables, dried fruits (nuts), blue fish, eggs, dairy products, olive oil or meats.
Red fruits as a superfood
Some of the most important red fruits are blueberries, blackcurrants, raspberries, blackberries or strawberries. All of them stand out for their low calorie content. In this sense, they are a healthy superfood that helps you lose weight.
It is true that each of these red fruits has a specific composition, however, their nutritional value is practically the same. Particularly noteworthy is their high flavonoid content, which gives them their characteristic color and flavor.
In addition, numerous studies have shown that berries have anti-inflammatory, antiviral, anti-allergic and antioxidant properties. All these aspects make berries an ideal food for brain health.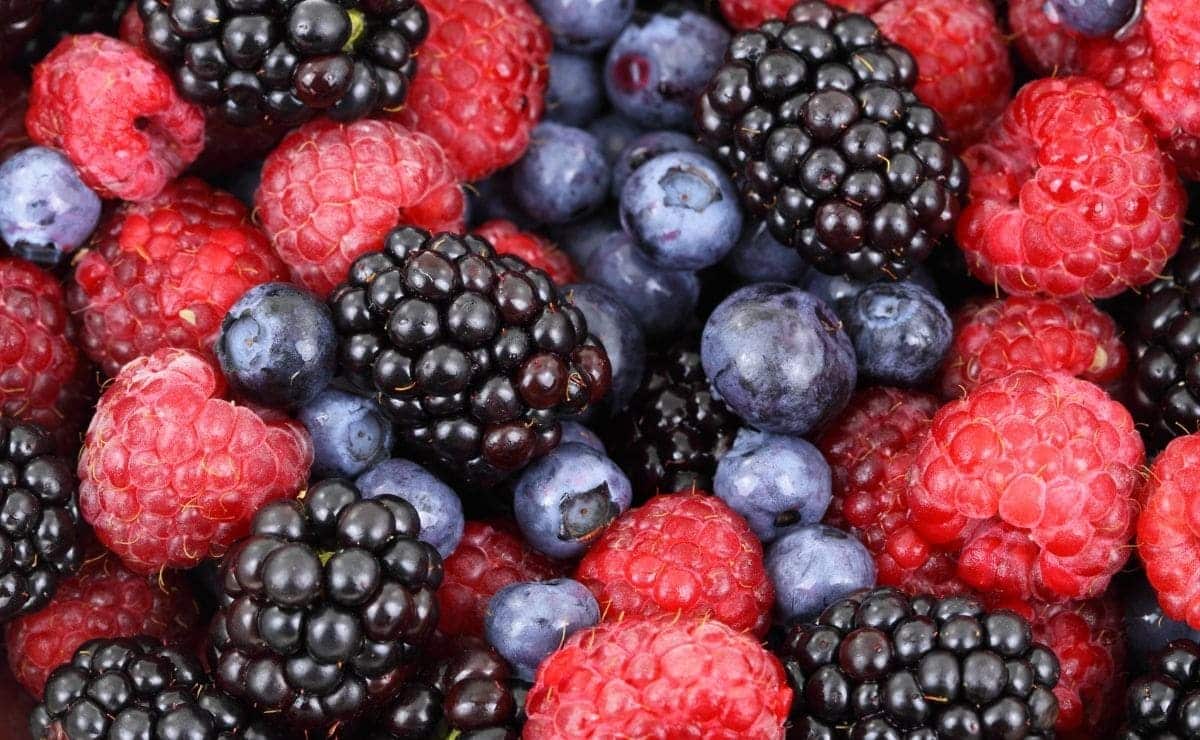 Benefits of berries
It is no coincidence that berries are considered a superfood for general health and an ideal food for memory. This is mainly due to its great nutritional value; as well as the different benefits it brings to the organism.
Among the positive effects that rocky fruits cause to the organism, we find:
They are rich in soluble fiber, a nutrient that promotes intestinal transit and also provides a feeling of satiety. In addition, it helps to reduce cholesterol absorption and to eliminate it through feces.
They provide important doses of vitamin C and provitamin, which act as powerful antioxidants in the body. They help strengthen the functioning of the immune system and help maintain red blood cells at optimal levels.
Red berries are also a superfood that provide good proportions of iron. Although they are of vegetable origin, they are easily assimilated due to their high levels of vitamin C.
In addition, it should not be forgotten that berries are an important source of tannins, which have astringent and cardiovascular protective action. They are also rich in magnesium, potassium and calcium.
Finally, it is also important to highlight that berries produce a diuretic effect that is highly beneficial in cases of hyperuricemia or gout, arterial hypertension or other pathologies related to fluid retention.
In short, Dr. Escribano Zafra points out that «through the molecules contained in certain foods we can strengthen our memory. To do so, it is necessary to maintain a correct and balanced diet in general in terms of the balance of fats, proteins and carbohydrates and to keep in mind certain components such as amino acids, vitamins B, A, D, E and C, minerals such as iron, zinc, magnesium, selenium and calcium and to help with food components such as flavonoids, polyphenols and antioxidants».