Diabetes is a pathology that can lead to osteoporosis over time, which is a disease that affects bone health. However, vitamin D is a key nutrient in the health of the body in general, with implications for bone health and different links to diabetes.
Specifically, osteoporosis is a disease characterized by the weakening of bones, which become more fragile. In addition, people living with this pathology have a higher risk of fracture in the event of a fall.
On the other hand, people with diabetes who follow a sedentary lifestyle tend to have an unstable metabolism of glucose levels, which can lead to osteoporosis. In this sense, experts remind us of the importance of regular physical exercise for people with diabetes.
Having adequate levels of vitamin D
Lack of vitamin D is one of the most common causes of premature osteoporosis, despite the fact that this is a pathology related to aging. However, the lack of this micronutrient can cause accelerated loss of bone mass.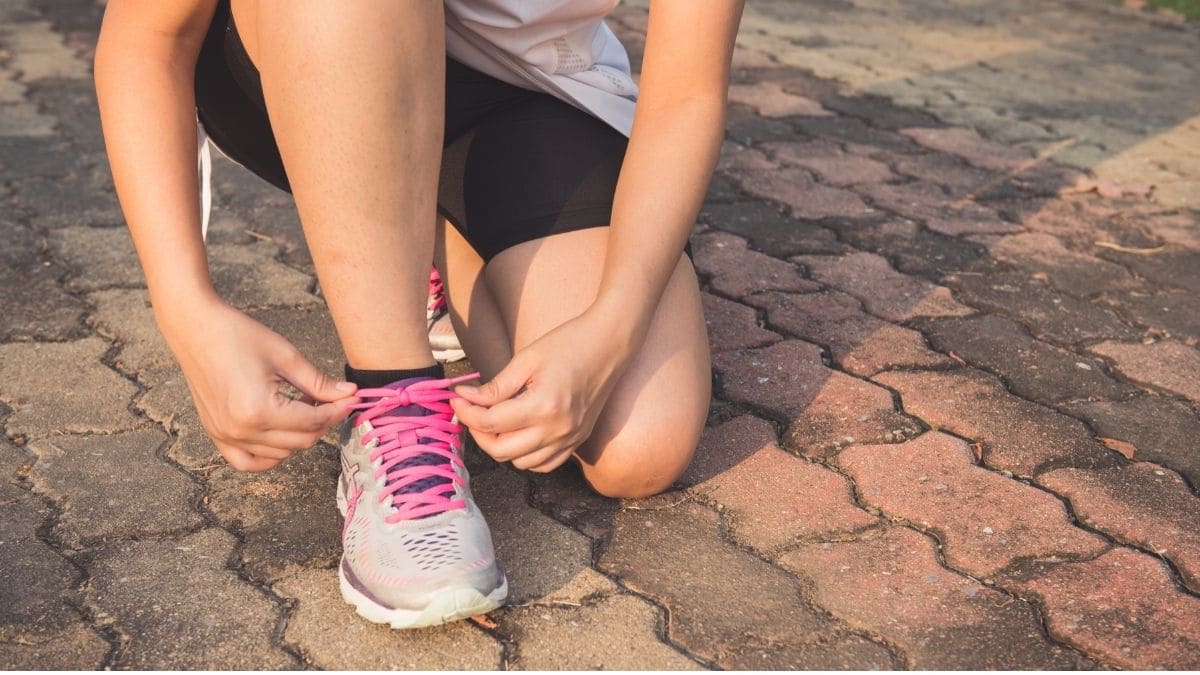 Taking into account that the skin in contact with the ultraviolet rays of the sun produces vitamin D which it incorporates into the organism, doing physical exercise outdoors has important benefits for people with type 1 and type 2 diabetes.
Regular physical activity has positive effects for these patients, reducing glucose levels and providing benefits for diabetes. In addition, receiving the impact of the sun during exercise will help to increase vitamin D levels to prevent the onset of premature osteoporosis.
Paying attention to food
On the other hand, food is another essential aspect for people with diabetic disease. Although there are no forbidden foods for this type of patient, there are certain products whose intake should be reduced in order to avoid major problems.
However, it is recommended to incorporate foods rich in vitamin D into the diet in moderation in order to avoid, among other things, the development of osteoporosis. In addition, during the Covid-19 pandemic, there is evidence that having high levels of this micronutrient reduces the probability of infection by this virus.
Some of the foods that are sources of vitamin D are fatty fish, egg yolk, calf liver, dairy products and mushrooms. Incorporating calcium into our diet is also vital for bone health.
Relationship between diabetes and osteoporosis
People with diabetes, especially type 1 diabetes, tend to have poorer bone quality and a higher risk of fractures. Thus, patients who do not have adequate blood glucose control are at the highest risk of osteoporosis.
According to the National Arthritis and Musculoskeletal Institute in the United States, people with type 1 diabetes are likely to have a lower peak bone mass. It should be noted that peak bone mass is the strength and endurance of the bones.
Thus, diabetes constitutes some health conditions, causing nerve damage, muscle weakness, blood glucose imbalances or bone fragility. Thus, people with type 1 diabetes have a higher risk of developing osteoporosis.
Therefore, experts recommend a diet rich in calcium and vitamin D to promote a good bone quality. Vitamin D is essential for a better absorption of calcium, and therefore for bone health.
In Spain there is a generalized deficiency of vitamin D among the population. This has been confirmed by numerous recent studies. However, people with diabetes should increase their consumption of foods rich in this micronutrient and exercise outdoors to avoid osteoporosis.