Spirulina, algae that can be found in the form of supplements, makes headlines from time to time as a "superfood" that you can benefit from in many ways. The "superfood" moniker actually bears little scientific evidence and no single food will ever substitute a balanced, healthy diet, but many people wonder about the lauded benefits of this plant.
While caution is generally advised when it comes to productos and foods labelled after this buzzword, it's true that there's some scientific evidence about the potential benefits of spirulina. The following research, however, shouldn't be taken as literal confirmation, because studies still rely on very small human trials and further investigation is needed.
Benefits of spirulina
It's rich in antioxidants
Having said that, some things can be asserted. For instance, it's a good source of antioxidants. Antioxidants are chemical components that can protect you against the dangers of free radicals. These can play a role in the developing of heart disease, cancer and other diseases. Among some natural antioxidants are vitamins C and E, as well as carotenoids. Spirulina is rich in phycocyanin, a component responsible for its colour but can also be helpful against oxidation, as some studies point to a certain protection in this regard.
It may be good in the fight against cholesterol
Another welcome benefit is the ability to manage cholesterol, as it can increase your LDL and also lower your HDL. The latter is known as "bad cholesterol", and too much of it may lead to several heart diseases. Some studies have showed how spirulina can positively impact the management of these substances.
A 2001 study saw people suffering from type 2 diabetes improved their levels after they consumed 2 grams of spirulina a day. Another one, this time focusing on people with high cholesterol, found a 10.1% decrease in LDL and a 16.3% one in triglycerides, with 1 daily gram of spirulina. There's more research pointing in this direction, although with higher doses.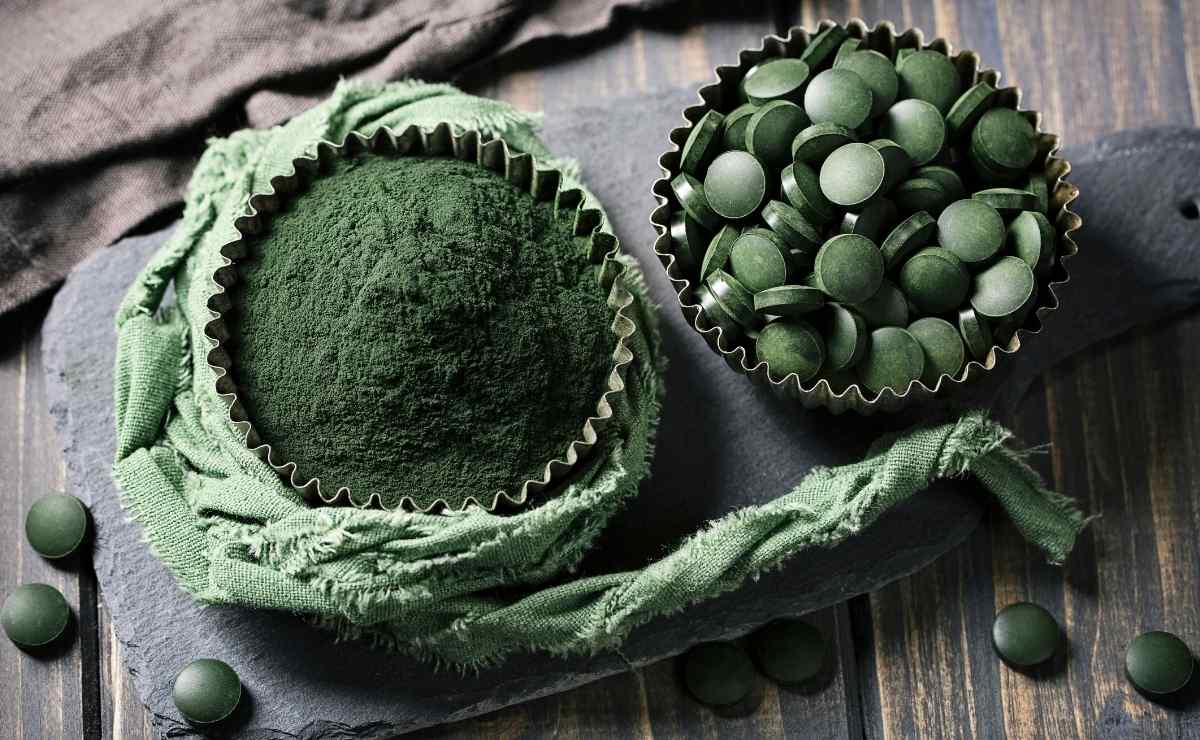 It could lower blood pressure
Another indicator many people need to watch is blood pressure. If too high, it can be detrimental to your health. People with normal blood pressure levels saw these decrease after taking 4.5 grams of spirulina per day, although this was published in a preliminary report.
It may help against rhinitis
Rhinitis, or hay fever, is a common allergic symptom many people face after they are exposed to pollen, particularly during the spring. This happens because the body overreacts to pollen and nasal airways get inflamed. A study found that spirulina consumption improved "significantly" these symptoms, because apparently it counters this inflammation.
Is spirulina safe for everyone?
For a relatively unknown product, it's always wise to check with your doctor for a more personal assessment on whether you could benefit from taking spirulina or not. As BBC Good Food notes, some people should avoid it because of phenylalanine. People with phenylketonuria, who can't metabolise this substance, should stay clear of spirulina. Those with arthritis, lupus, multiple sclerosis and other autoimmune conditions shouldn't take it either.
On the other hand, be vigilant about where you get spirulina from. Always go for trustworthy brands, because in the past there have been concerning reports about contamination in this substance.