The healthy world is home to a multitude of trends that, as such, periodically change and modify the habits of those seeking healthy lifestyles. One of those fads that are currently riding the wave are superfoods, a group of products that are considered almost miraculous because of the multitude of properties and benefits they offer the organism. Taking them has become a necessity for those who are trying to maintain their bodies as best they can.
The good thing is that these are very common products and very easy to find in the supermarket, for all budgets (some even very inexpensive) and practically in any pantry. As if that were not enough, there is something for everyone and whatever your case or goal, there is a superfood for you.
For example, to tighten your skin and strengthen your bones, you should take baobab; To lose weight you should eat moringa, a "superfood" that uses all of its ingredients; To improve the health of your hair, consider adding amaranth to your dishes. When you feel tired and weak you can take kale, and if you want to lower cholesterol you should eat walnuts and salmon.
One of the products you have probably heard of is aloe vera. This substance is versatile and can be found in a large number of formats, as its possible uses are diverse, especially in the dermo-cosmetic area. It is an ingredient that does not fail in creams, serums and even makeup, but also in something that has become indispensable for lovers of healthy living: smoothies or drinks that provide properties to the organism with little effort.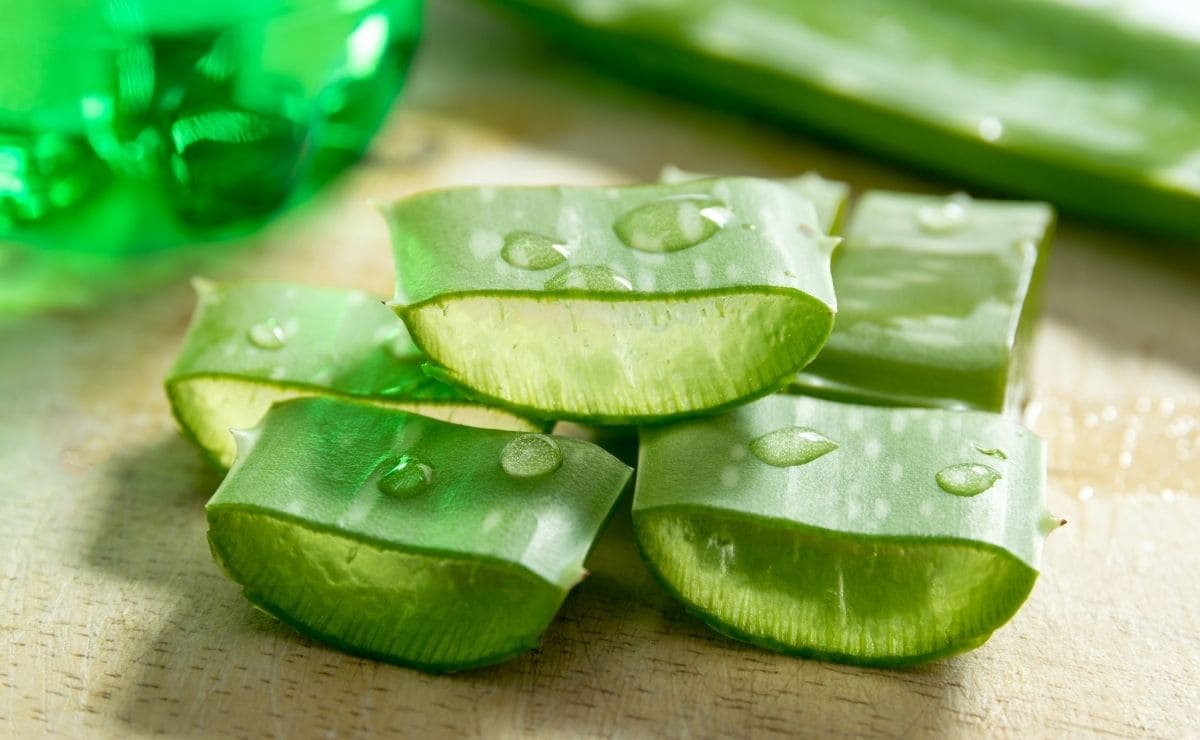 Because in addition to topical application, aloe vera can also be taken and added to various preparations. In fact, the ideal is to take between 50-100 ml. per day through the juice and its pulp, but it can also be done through various supplements that include this plant in its formula.
We could say that it works for practically anything, but these are all reasons why you should use aloe vera in your life, either as food or as a home remedy:
1. Lose weight
Aloe vera is often found in drinks for those seeking to lose weight or stay in them, as its high sugar content makes you feel satiated when mixed with water. In addition, it provides us with enough energy due to its vitamins and minerals.
2. It strengthens the immune and digestive systems.
Ingesting aloe vera helps to strengthen the stomach and recover the appetite, making it a great ally for those who suffer from the digestive system. It also helps the defense and is a great ally for those who are small of it.
3. High healing power
It is an ingredient well known for its healing properties, which makes it ideal for healing skin wounds and preventing dryness. In addition, if you have mouth sores, chewing it like a chewing gum is an excellent option to get rid of them as soon as possible.
4. Additional iron
Aloe vera provides trace elements that the body cannot absorb directly, such as iron. In fact, it contains up to 15 times more iron than lentils and is only surpassed by blood absorption.
5. Anti-aging
Another of its most famous properties is its ability to slow down the signs of time. It was the Egyptians who discovered this quality, and there are chronicles that claim that it was one of the favorite remedies of Cleopatra herself. Aloe vera increases the production of fibroblasts, which are responsible for producing collagen, which is important to prevent wrinkles from appearing.