Food plays a more important role in our health than we think. A correct nutritional structure can help prevent diseases or considerably reduce the risk of developing a specific type of pathology. So, this time we are going to talk about the virtues of wheat germ, considered a superfood.
Wheat germ is considered a superfood for health for several reasons. This food is extracted from a specific area of the wheat grain, where the greatest source of essential fatty acids and vitamins is concentrated.
In particular, wheat germ is highly beneficial for its high protein content. In addition, it is a food with a low glycemic index, being recommended for people with diabetes; although it is necessary to be careful with its carbohydrate content.
On the other hand, the nutritional value of wheat germ causes that this food is used in many organic products. Thus, the health benefits of consuming this food are multiple.
Properties of wheat germ
It is in the great properties of wheat germ where lies the virtue of this superfood in relation to the various benefits it provides to the organism.
However, it is necessary to clarify that wheat germ contains considerable amounts of calories among its composition. Specifically, 366 kcal per 100 grams. In addition, it is rich in protein, potassium, calcium, iron and carbohydrates.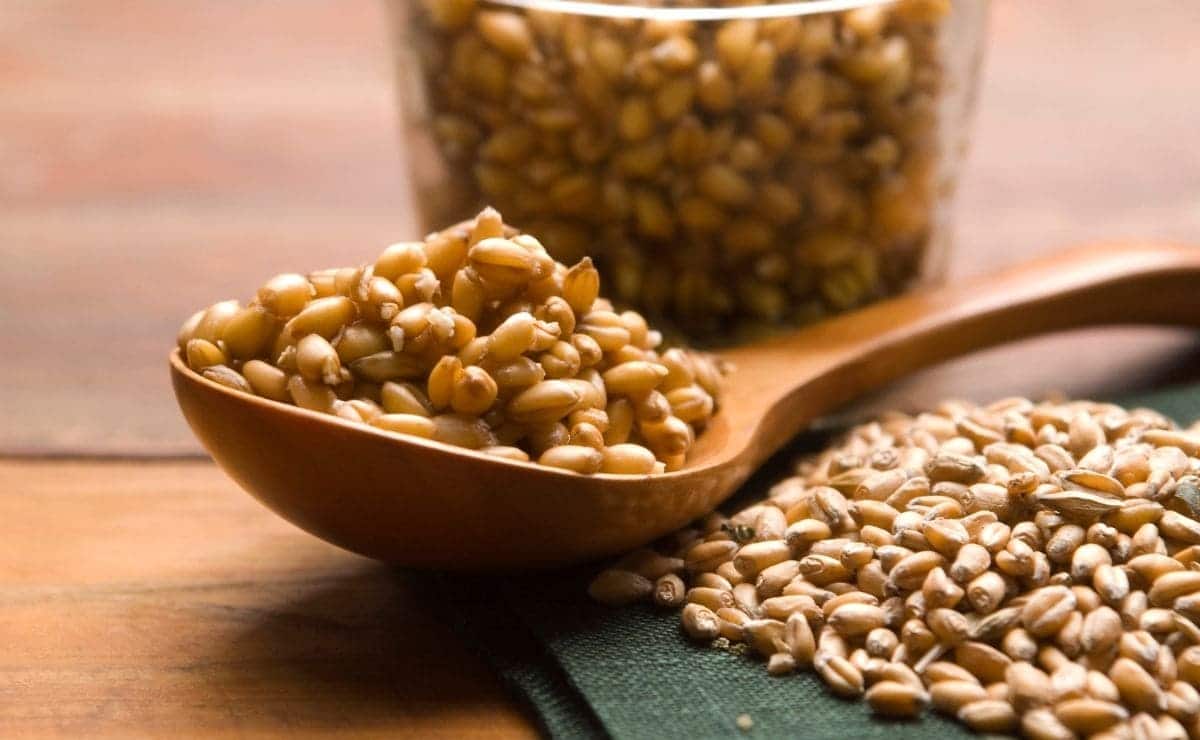 These are some of the most outstanding properties of wheat germ, a superfood full of potassium and proteins:
It has antioxidant power.
Source of proteins and carbohydrates. These are two elements that provide energy and health to the muscles.
It is rich in linoleic acid, which participates in the process of assimilation of fats, proteins and sugars.
It also contains among its composition important doses of Group B vitamins.
Benefits as a superfood
As we have pointed out above, the fact that wheat germ is considered a superfood for health is due to the benefits that its moderate consumption generates in people's organism. In addition, it is a very important nutritional element in the gastronomic world,
The fatty acids and vitamins in wheat germ help control uric acid, since it does not contain purines in its composition. This superfood also improves circulation and heart health as it is cholesterol free.
Among other benefits, it also regulates blood pressure, as it is a food rich in potassium. In this sense, it can also prevent the onset of diseases such as rheumatism or arthritis.
Another of its star components is protein, essential for muscle development and reducing fatigue. And its fiber content improves intestinal transit.
These are some of the great health benefits of wheat germ, but there are even more. It reduces the risk of developing nervous problems such as stress, anxiety or insomnia. In addition, it contributes to improve the appearance of skin and hair thanks to its antioxidant properties.