Lucuma is a fruit native to Peru and belongs to the sapotaceae family. Although it is quite unknown in the West, this fruit is considered a superfood in many parts of the world due to its great health benefits.
In Peruvian cuisine, it is used as a sweetener for ice cream, desserts and sweets in general. However, it can also be consumed naturally; some of its best properties are the large amount of vitamin B3 it contains in its composition,
The presence of this vitamin of the B group contributes to maintain a good functioning of the central nervous system and avoids the appearance of disorders of the nervous and mental system.
Benefits of lucuma, a superfood
Vitamin B3 is a micronutrient that is very beneficial in reducing cholesterol and triglyceride levels in the blood. Lucuma is thus an ideal superfood for lowering the risk of developing coronary and cardiovascular diseases.
Moreover, this fruit is rich in vitamin A, one of the most important micronutrients for healthy vision and skin health. It is precisely this vitamin that gives the fruit its orange colour.
In addition, lucuma is considered a natural energiser due to its niacin content. For all these reasons, together with vitamin B3, it reduces the feeling of exhaustion and fatigue. It also contains iron, an element of great importance for health and for reducing the likelihood of anaemia.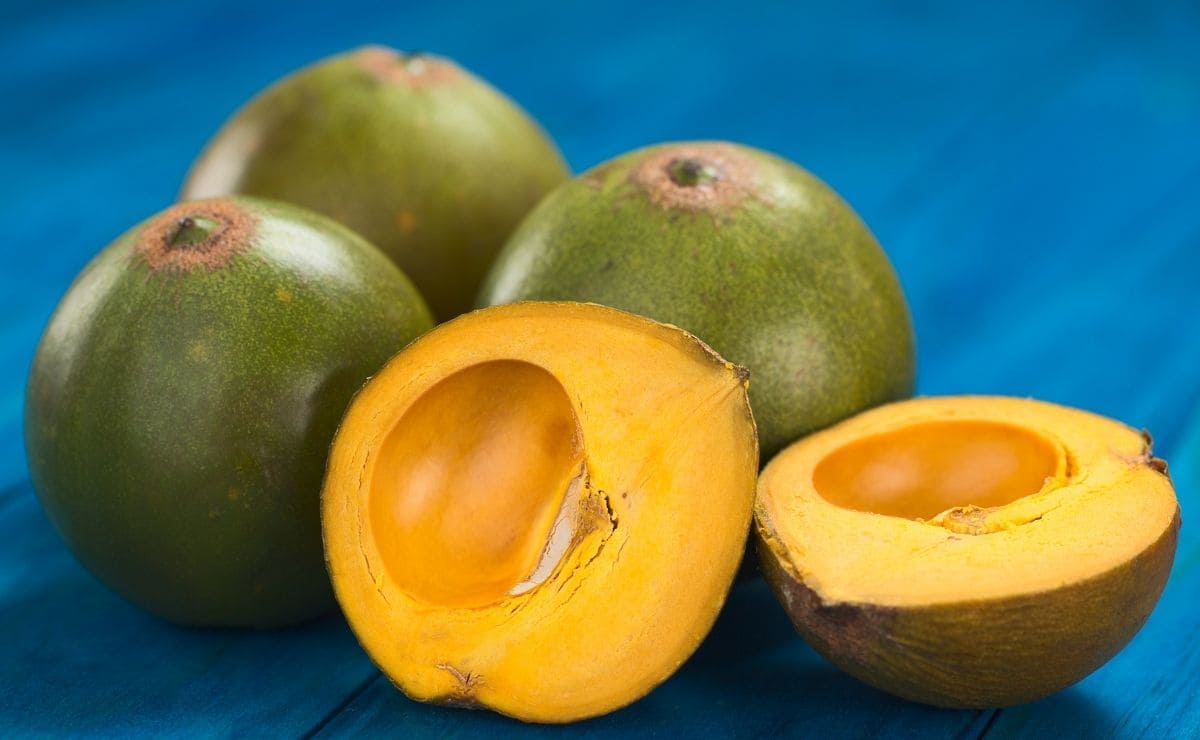 Finally, lucuma has been used as a home remedy to balance blood glucose levels. It is thus a recommended superfood for people with diabetes.
Other positive effects of lucuma
In short, lucuma's benefits include its ability to stimulate the nervous system, reduce fatigue and prevent cardiovascular disease.
In addition, researchers from the Bernardo O'Higgins University (Chile), Soledad Vidaurre, Lisbell Estrada and Daniela Millán, went further with regard to the properties of this intensely coloured fruit, making discoveries with regard to research into Alzheimer's disease.
According to these researchers, lucuma is a food that could have direct effects on different areas of the brain. This superfood from Peru could bring more benefits than expected to a deadly disease such as Alzheimer's disease.
The Chilean university is promoting lucuma as a superfood that prevents inflammatory diseases such as cancer, Alzheimer's and metabolic disorders such as obesity.
However, further research is needed to guarantee the efficacy of this fruit with regard to the different diseases. Nevertheless, given the proven benefits of lucuma, it can already be considered a superfood.