The schedule of March SSDI payments was made public for the entire United States some time ago. This means that thanks to this information we can know well in advance when we would receive the new SSDI check in March 2023.
With this data, being able to organize the family economy is a much simpler task. Considering that there are many retirees who only receive their Social Security payment as a source of income, understanding when they will receive it is extremely important. Although it is not recommended to have this check as the only source of income, it is more common than it seems.
And that's why we should always check to see what day Social Security might send SSDI. Since the Administration divides retirees into three different groups, knowing which group we belong to is the first step we should take. Once we know whether we belong to group 1, 2 or 3, we will be able to determine on which day we will receive a check from the Administration.
In addition to this, it is really important to keep in mind that the groups that divide Social Security pensioners are made up of retirees of all reasons. An SSDI pensioner and a Full Retirement Age retiree will collect on the same day, as long as they are in the same group. In short, the reasons for retirement do not make it so that retirees can belong to the different groups.
Which group is next in line to receive SSDI?
The next group to receive the new SSDI payment is Group 3 pensioners. These retirees will receive a new check from the Social Security Administration in just a few days. Group three retirees are those recipients who have a benefit and have their birthday between the 21st and 31st. The next payment day is March 22nd. After this payment there are no other payments related to disability pension or retirement pension in the month of March.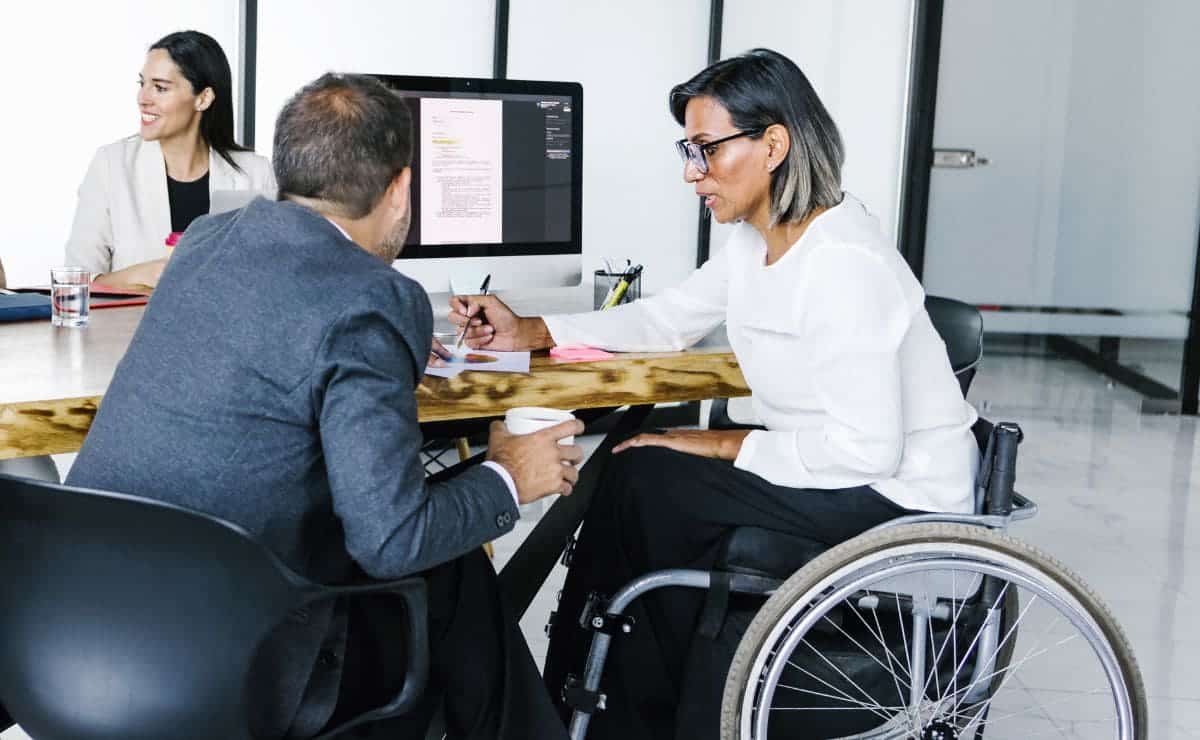 So if your birthday is between those days you already know you are in the group of the next retirees to receive their benefit. Disability pensioners who have one of these benefits accepted will have access to the check on the same day of payment as long as they have activated a particular collection method. Otherwise, they may have to wait several days to receive the next check.
What is the minimum SSDI check amount?
In 2023, the minimum check that SSA will pay us through SSDI is $794 per month for a single person. On the other hand, if SSDI is for a couple the dollar amount can be a minimum of $1,191. The idea behind this benefit is that the user with a disability can pay his or her bills without any problems, even though it may sometimes seem insufficient.
This is where the so-called Supplemental Security Income comes into play. When a disability pensioner or a person over 65 has a low Social Security income, they may qualify for Supplemental Security Income, which will make it possible for them to have a little extra money every month.
Can I collect Social Security and disability at the same time?
Despite what many people think, it is not possible to collect Social Security and disability at the same time. This is because these two benefits are actually the same. They are two of the same checks, it's just that the reasons for the award are different.
So if you are collecting SSDI, you will not be able to receive the Social Security Age Retirement Benefit at the same time. But we can stop collecting the disability benefit and start collecting the Social Security check if we are qualified for it and it is a better option.
In March 2023 there's an extra check
Millions of retirees and disability users will receive an extra check in March 2023. This check is not actually for the month of March, but in advance of the April 2023 check. This time it is the Supplemental Security Income check. Social Security sends these payments to low-income SSDI recipients on the 1st of the month, but sometimes there are irregularities.
In April the 1st is the weekend. SSA does not pay SSDI, age retirement, or SSI checks on weekends or holidays. For that reason the April SSI payment is made on the last working day of March 2023, the 31st of this month. All this means that we will not receive a new SSI check in April, but we will already have it from before.