In the origins of the Social Security card, retirees in the United States received a cardboard card. Since it had no special features and simply had the Social Security number written on it, it was very common to laminate it to keep it in optimal condition.
Nowadays, the material of the card has changed a lot and it is made as a bank note, so laminating it is not a good idea. It is better to keep it unplasticized because doing this eliminates the way to recognize if it is a real card.
Therefore, to preserve it we can use some other method. Of course, the last option should be to laminate it, since this way no one can directly touch the Social Security card. To recognize whether it is an original card or a counterfeit, today's cards have a number of features that make them unique. And one of these characteristics is recognized by touch, something that is impossible to do if it is laminated.
Characteristics of the Social Security card
It was in 1983 when the United States Government and the Social Security Administration decided to increase the security of their cards. For that reason they changed to a bank note that prevents counterfeiting. It is true that in most places they ask for the number directly, but there are times when we will need to use the card. That is why it is important not to laminate it and always have the original, not a photocopy.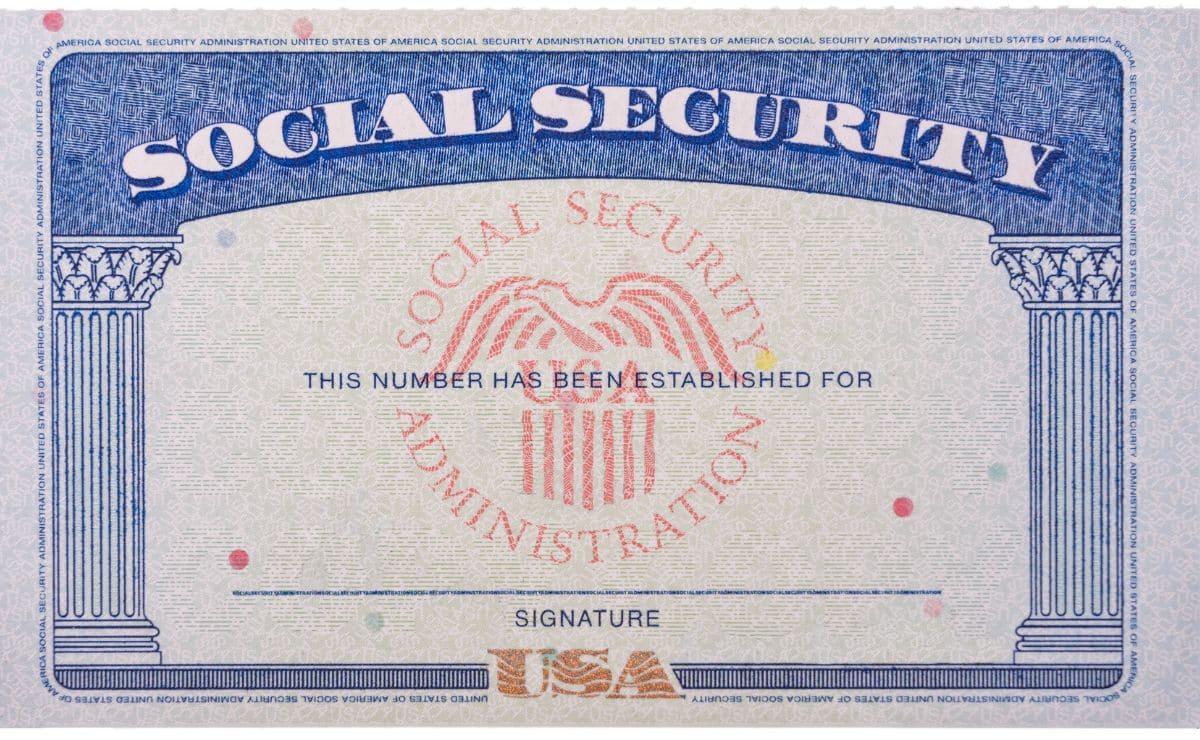 These are the main characteristics of the Social Security card:
It is not possible to modify (or delete) your data without it being noticed. There is a random blue pattern that cannot be modified.
There are yellow, pink and blue colors that are printed by means of planchettes. This is done randomly.
The raised effect through intaglio printing is very difficult to replicate, so it cannot be easily counterfeited.
There are other non-visible elements that make Social Security cards genuine.
Therefore, if you laminate your Social Security card you are eliminating the possibility of checking the roughness of the document, in addition to the intaglio printing with raised effect. Not only that, but the random colors put on the card would also be more difficult to see and distinguish. To keep the card, therefore, it is better to look for a removable plastic sleeve, so you can take the card out whenever you want.