A staple of the Mediterranean diet, sardines are known for its various beneficial effects, chiefly their "cardioprotective" potential. It doesn't stop there, though, as they are rich in many nutrients essential to your health, which has led some people to label them a "superfood". How do these claims hold up?
We should begin by acknowledging that there is no such thing as a "superfood", as the term lacks scientific evidence and bears hardly any significance other than that of marketing efforts. Because of its growing popularity and usage, however, people usually use this word to describe foods that are supposedly nutritionally dense or superior to other foods. The thing is there is no single food that can provide you with all of the nutrients you need to stay healthy. Therefore, they won't make up for the lack of a balanced diet that allows you to get all of these nutrients from varied sources.
Sardines do have multiple benefits, though, just not enough to make this word seem any less hyperbolic, as it happens with every other food. Having said that, we present you with some of the benefits and nutrients that you can get from this fish. Remember that none of this constitutes medical advice and you should only talk to your doctor or dietitian for actual guidance on how to plan your diet, especially when it comes to allergies or more specific conditions. Do not base your diet on any single food, no matter the alleged properties.
4 good things about sardines
Also known as pilchards, sardines are small fish that you can find in a variety of presentations: fresh, canned or frozen. They contain nutrients that are known to be healthy because of the role they play in protecting your heart, cardiovascular system and other functions and parts of your body.
They can protect your heart
One of the benefits most commonly attributed to sardines is their omega-3 content. This is among the fatty acids our body needs to get from food, as it's not able to make it on its own. But omega-3 also has anti-inflammatory and cardioprotective effects, since it's known to positively impact our risk of several heart diseases. Omega-3 can also lower your cholesterol and triglycerides levels.
Rich in vitamin B12
Sardines are a good source of Vitamin B12, around 9 micrograms per 100g, according to the US Department of Agriculture. This is relevant because this vitamin, found almost exclusively in animal foods, is critical for the circulatory system and the formation of red blood cells. Vitamin B12 deficiency is linked to a specific type of anemia.
Good for your bones
Canned sardines are subject to a thermal processing that makes the soft bones edible, making them an excellent source of calcium, a mineral important to bone health. This is useful for those people who can't consume dairy products, the ones that are often credited as the go-to source for calcium. In fact, sardines can be a great alternative to these foods.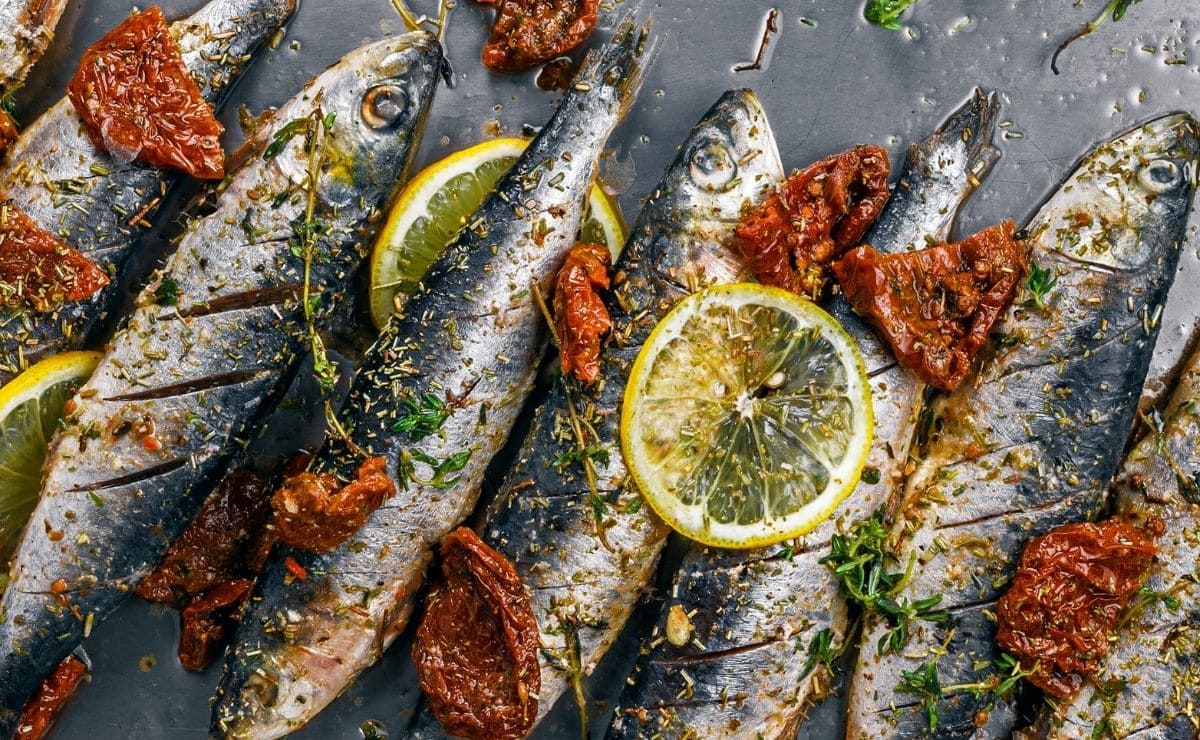 May help prevent Type 2 diabetes
A international study conducted by researchers from the Hospital Clinic of Barcelona, Hospita del Mar Medical Research Institute and several other institutions in the area found that a year-long prevention diet against type 2 diabetes, consisting of sardine supplementation, made for a greater protective effect against developing type 2 diabetes and cardiovascular events.
152 participants were divided into two groups. Both followed a diet designed to prevent this type of diabetes, but only one group added 200g of sardine a week. As a result, this group were less resistant to insulin, and thy also registered an increase in HDL cholesterol — the "good" one — while decreasing their triglycerides levels.
Many other minerals
Sardines are actually a very good source of many other nutrients. These include niacin, iron, potassium, magnesium, zinc and phosphorous. Each one of these, of course, impact our health differently, but they are all required in some amount for it to work normally.
According to factsheets by the American Office of Dietary Supplements, for instance, magnesium regulates muscle and nerve function, blood sugar levels and blood pressure, among other functions. Zinc helps the immune system fight bacteria and viruses that can make you sick, and is also important for healing wounds. Iron is an essential component to hemoglobin, thus being important to transfer oxygen from the lungs to the tissues.