Pomegranate, the crimson fruit of a shrub native to Asia, is a great ingredient to dress a salad or add flavour to a dull bowl of cereal. With its sweet and sour flavour, its refreshing pulp can bring a glimpse of spring during the winter months. However, some people also view pomegranate as a "superfood" or even attribute to this food more dubious claims beyond its culinary uses.
Before continuing, please note that this text is meant for general purposes only. Although it follows information by several credible sources, it does not constitute any form of nutrition advice, and you should not never rely on it as a substitute for actual nutritional or medical guidance. Talk to your doctor or qualified health professional to address any concerns about your diet and nutrition, particularly if you are considering taking supplements. Never base your diet on one single food, always aim for a balanced, varied diet instead.
No "superfood"
You should be wary of the "superfood" label, to begin with. This term has been notoriously used to describe foods with supposed special properties that set them apart from "regular foods". This is hyperbolic at best and completely baseless nutrition wise, experts agree nowadays, making the term pointless and even misleading.
Recently, expectations have been toned down as "superfoods" are now commonly described by their proponents as foods that are nutritionally dense, meaning that they surpass others in terms of nutrient content and variety. Even if this is true, experts say, we are often talking about small foods that would require huge consumption patterns before you could notice the alleged benefits. More importantly, it may create the belief that people can base their diets on a simple set of these "superfoods", often at a considerable cost.
This is wrong according to experts. No single food is able to encompass the different and varied nutrients our bodies need to function. This is why it is always advised to stick to a balanced, proportionate and varied diet that ensures we get these nutrients from all sorts of foods and food groups, in a proportionate way.
In this case, pomegranate and pomegranate supplements are constantly touted as remedies for many ailments. They can purportedly prevent or improving the symptoms of conditions like heart disease, high cholesterol, high blood pressure, diabetes, and even cancer. The evidence available is scarce and far less enthusiastic, though.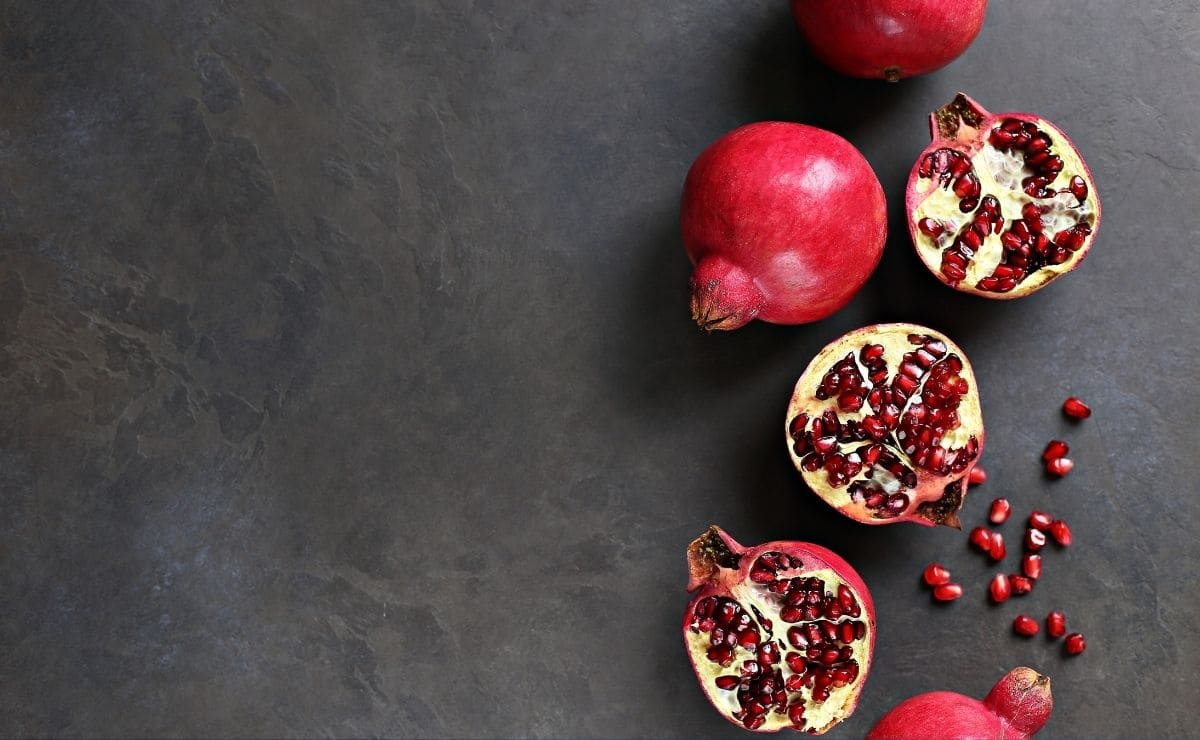 A healthy fruit that's not that special — save for the flavor
According to the National Center for Complementary and Integrative Health (NCCIH), these hailed benefits are yet to be proven, and there isn't much trustworthy information available on the effects pomegranate has. We do know that it contains antioxidants, which play a role against inflammation. As the National Library of Medicine explains, these antioxidants protect cells and tissues from damage caused by substances called free radicals, present in some foods or generated after exposing to sunlight.
Pomegranate contains antioxidants in the form of flavonoids, for instance. It's worth noting, though, that most fruits and vegetables contain antioxidants, so nothing makes pomegranate special in this regard. The same applies to other nutrients pomegranate is rich in, like potassium (236 mg per 100g, according to FoodData Central), or vitamin K (16,4 µg). Avocados or prunes are alternatives that contain them as well, respectively. The rundown is clear: while it can be an interesting — and certainly tasty — addition to your meals in the context of an already healthy diet, pomegranates have no "superpower" and will not make up for the lack of nourishment if you follow a diet that doesn't meet the right requirements.
While pomegranate and pomegranate extracts are believed to be safe, the NCCIH warns about eating large amounts of the root, peel or stem, because these contain substances that can be harmful. Although there are no known side effects, some people may experience allergic reactions, and others can suffer diarrhoea and similar digestive symptoms.