For those wanting to protect their heart, or specifically looking to control their triglyceride levels following advice by their doctor, omega-3 is a familiar concept. These fatty acids are known to have a protective effect on the heart because it lowers triglycerides, fats that store energy but can put you at risk of heart disease when levels are too high. How does this happen and how can you make sure you're incorporating it into your diet?
Before continuing, a disclaimer: the following is based on information by the Office of Dietary Supplements, part of the US National Institutes of Health (NIH) and the British charity Heart UK, However, it does not constitute any form of medical advice, and you shouldn't rely on it for any diagnoses or guidance. Talk to your doctor or healthcare provider to address any concerns about your diet or heart health, especially if you are considering supplementation. Remember that a healthy diet is always varied and balanced, and exercise is recommended to stay fit.
Omega-3 can help you control your triglycerides
To keep it simple, omega-3 acids are fatty acids credited with some health benefits, mainly related to your cardiovascular system. There are three main types: ALA (alpha-linolenic acid), EPA (eicosapentaenoic acid) and docosahexaenoic acid (DHA). ALA is found in plant oils, whereas EPA and DHA are both found in oily fish.
The National Institutes of Health site explains that your body cannot produce ALA on its own, so you must get it from foods. As for EPA and DHA, your body can produce a small amount of them — from ALA, in the first place —. In short, you must turn to foods to ensure you meet the minimum requirements.
The main natural source of omega-3 fats is oily fish, like sardines, salmon, anchovies, mackerel, swordfish, trout, carp, sprat, herring or eel. These fish are also rich in many other nutrients like vitamins — A, D and B — and minerals  — calcium, zinc, iodine and selenium —, all of them essential for good health, Heart UK indicates. Omega-3 is also present in plants like green leafy vegetables, seeds and some oils, like flax or soya oil.
This source cites several studies pointing to oily fish consumption in the context of an overall healthy diet as a habit that helps keep your heart healthy. EPA and DHA are known to lower triglyceride levels, which is why you may have heard eating oily fish is beneficial. The American Heart Association recommends consuming one or two servings of seafood a week to reduce the risk of several heart conditions, "especially" if you eat them as a substitute for less healthful options.
People who suffer from heart disease may benefit from consuming around 1g EPA plus DHA per day, preferably from oily fish, also according to the AHA. Although supplementation is an alternative, it is only to be taken following guidance of your doctor and health care provider. Supplementation is not recommended if you are not at high risk of cardiovascular diseases.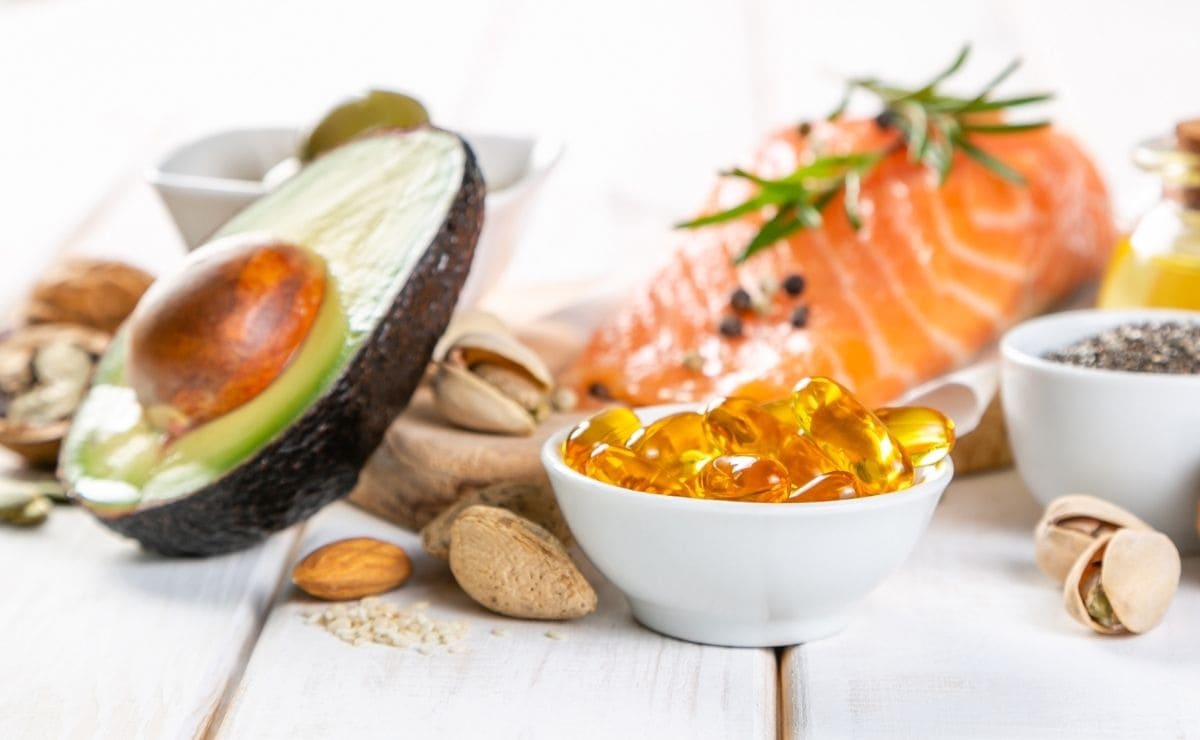 For its part, Heart UK does not recommend supplements, as their site claims it's always best to obtain nutrients from food. According to them, doctors believe the benefits come "from eating foods than contain omega-3s rather than over-the-counter supplements".  Nevertheless they acknowledge that you may be prescribed high-dose supplements by your doctor if your levels are high.
How much can you take, according to experts
Aside from the impact omega-3 acids have on triglycerides, other potential benefits are disputed, the NIH indicate. While some studies have suggested that this nutrient could lower the risk of some cancers when obtained from food or supplementation, a "large clinical trial" showed no evidence for a decrease in overall risk using supplements, so more research is needed.
Further research is also needed for some conditions, like rheumatoid arthritis, dementia or Alzheimer's disease.
How much omega-3 should you get, then? Aside from the recommendation by the American Heart Association, no recommended amounts of EPA and DHA — the types that are known to lower triglycerides — have been established, the National Health Institutes say.
In layman's terms, though, Heart UK recommends eating two portions ("140g") of fish per week, one of them being from oily fish. They warn not to exceed four portions, because of the heavy metals that can be present in the fish, like mercury. Pregnant and breastfeeding women should stick to two portions, they say, and avoid shark, marlin or swordfish.