Every winter, and even more so over the last years, claims about foods that "boost" you immune system arise. As many people seek to stay clear of infections, it's only natural that these assertions spark an interest. But, are there really foods that boost your immunity on their own?
Foods and immunity
Not really, according to experts. Although we do know that poor nutrition inevitably leads to a higher risk of a compromised immune system, the truth is "no individual nutrient, food or supplement that will boost immunity, or stop us getting highly infectious viruses", Sarah Stanner, Science Director at the British National Foundation (BNF) told the BBC. You should therefore be wary of foods that some tout as "super boosters". At most, they may make a contribution, but there's no single food that has that power on their own.
This is why it's smarter to talk about nutrients, which serve many purposes including protecting you from illness. Below you can find a list of some that are known to impact the way in which your body fights against infections, and a selection of foods that are high in these substances. You might be surprised at how ordinary they are. After all, a healthy diet is referred to as the top priority for a reason.
Nutrients that are essential for the normal functioning of your immune system
The following list does not intend to be comprehensive, but rather to focus on a few important nutrients. You shouldn't focus on getting one single nutrient while neglecting the rest. Remember to seek advice from your doctor or registered dietitian only, as this list does not constitute medical advice.
Vitamin A
Vitamin A supports the normal functioning of your immune system because it helps maintain you teeth, mucus membranes and soft tissue in good condition, and these are a common gateway for bacteria to get into your system. According to the US National Library of Medicine, some forms of this vitamin also help prevent some cancers.
In fact, according to this source, vitamin A can be found in the diet as a preformed vitamin A (present in animal products like meat, fish, poultry or dairy) and as precursors of that vitamin, like beta-carotenes present in fruits and vegetables like carrots or spinach. It's these beta-carotenes that may help in preventing cancer.
Vitamin D
A lack of vitamin D has been linked to some conditions, including the common cold, according to Scientific American. As it was discovered, it turns out that this vitamin is crucial for the immune system because it "activates" T cells, an important type of white blood cells that can determine your immune response when you face an infection.
You can get vitamin D in dairy products, egg yolk, fortified breakfast and from sunlight. If you don't get enough sunlight through UV rays. People who do not get enough sunlight may need to get it from supplements, but you should always ask your doctor first ad it may not be necessary.
Iron
Stanner also told BBC Food about the role iron plays, mentioning that it helps immune cells stay healthy. The University of Oxford also discussed a recent study that showed how low blood iron diminished immune response, because T-lymphocites needed for their metabolism. Iron deficiency is one common deficiency worldwide.
Some foods high in iron are shellfish, spinach and legumes, organ meats and red meat.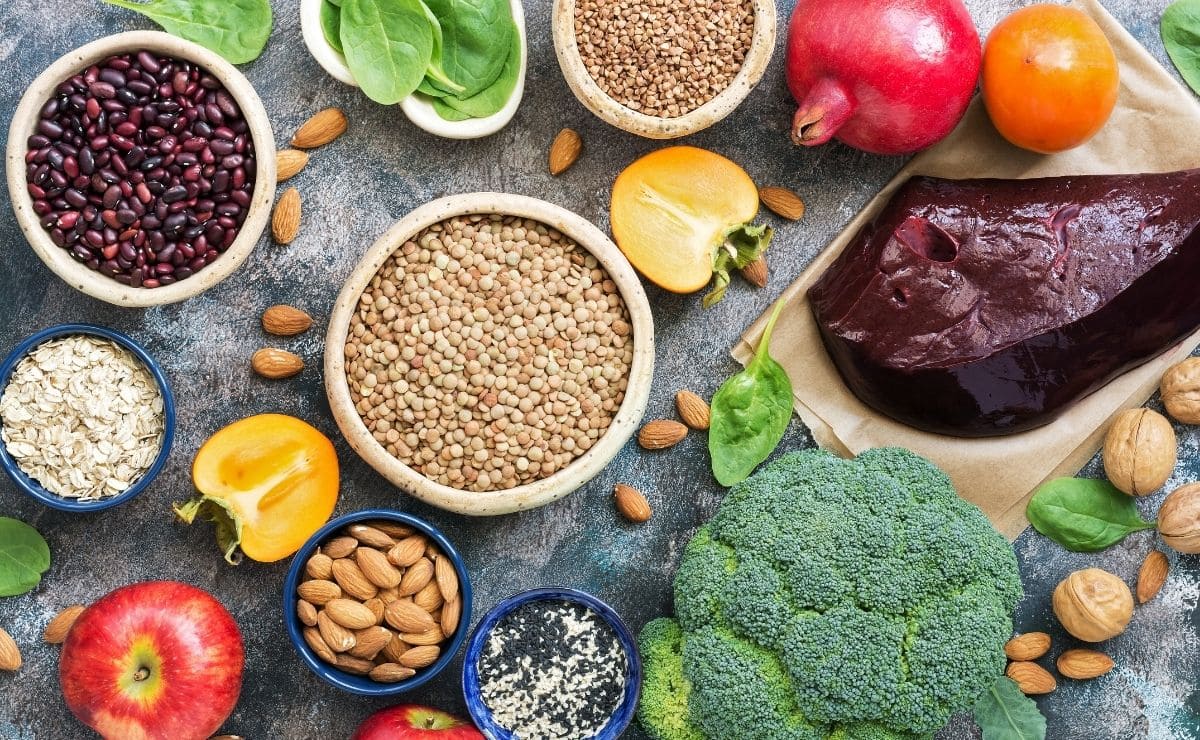 Copper
Copper is considered important to the immune system, given that it helps in the production of red and white blood cells. More generally, it helps trigger the release of iron to form haemoglobin, the substance that carries oxygen around the body. It may also play a role in child growth, brain development and keeping bones strong.
Copper is found in foods like whole grains, beans, nuts, potatoes, shellfish and organ meats. Normally people get enough copper from the foods they already eat.