High cholesterol levels can pose a risk to people's health, especially in terms of blood pressure and the increased likelihood of experiencing a cardiovascular problem.
In this sense, the most common treatment indicated by medical specialists to reduce blood cholesterol levels is based on following a specific diet with foods that help to achieve this objective. However, it is also normal to take certain medications, such as Atorvastatin.
In this sense, researchers at the University of Georgia, in the United States, have been able to prove that a diet rich in pecan nuts helps to considerably reduce blood cholesterol levels and even improves the situation of cardiovascular patients.
Diet rich in pecan nuts
The study, published in the 'Journal of Nutrition', involved a large number of participants at risk of developing cardiovascular disease.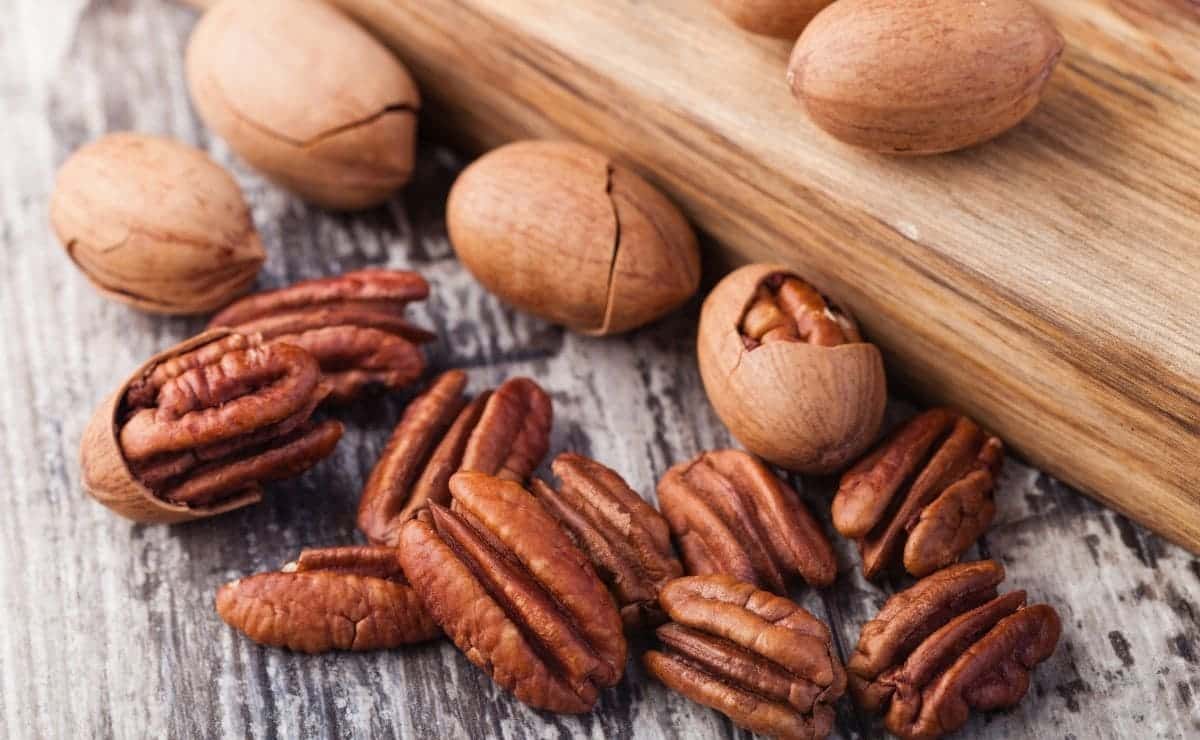 In this regard, these participants who ate pecans for eight weeks offered improvements in total cholesterol, triglycerides and low-density lipoprotein (LDL) or 'bad' cholesterol levels.
Thus, Jaime Cooper, a professor in the FACS department of nutritional sciences and one of the lead authors of this study, explains that «this dietary intervention, when put in the context of different intervention studies, was extremely successful.»
«We had some people who actually went from having high cholesterol at the start of the study to no longer being in that category after the intervention,» he adds.
Specifically, the study observed an average 5% decrease in total cholesterol and a 6% to 9% reduction in LDL cholesterol among participants who took pecans.
How they lower cholesterol
To elaborate on the advantages of pecans in the diet for cholesterol, Dr. Cooper explains that «the addition of pecans to the diet not only produced a greater and more consistent reduction in total and LDL cholesterol compared to many other lifestyle interventions, but may also be a more sustainable approach to long-term health.»
Research shows that even a reduction in LDL cholesterol is associated with a small reduction in the risk of coronary heart disease. Thus, the decrease offered by the consumption of pecans is considered to be highly significant.
Thus, Dr. Cooper clarifies that «whether people added them or replaced them with other foods in the diet, we still observed quite similar improvements and responses in total cholesterol and LDL cholesterol in particular».
Finally, the researchers responsible for this study put the focus on the already well-known bioactive properties of pecans as possible mechanisms of improvement.
This is mainly due to the high content of healthy fatty acids and fiber, properties associated with significant cholesterol reduction. Therefore, according to this study, following a diet rich in this type of nuts contributes to lowering blood cholesterol levels.