Snacking has something of a bad rep, because it's commonly associated with unhealthy food. But there's nothing inherently wrong in eating between your main meals or even having a treat from time to time, experts say.
We look at some guidelines by dietitians from the Association of British Dietitians (BDA) on how to snack healthily. However, none of this constitutes any form of medical advice, and it is not a substitute for actual medical guidance or diagnosis. Always talk to your doctor or registered dietitian for medical advice before making any major changes to your diet or lifestyle so you can find what's best for you. Never risk your health — physical or mental — trying to follow any diet of remedy. Having a healthy relationship with food should never be harmful.
Snacking can be healthy: here are some tips by the BDA
Snacking is something most of us do, but is often frowned upon, especially by people who are looking to lose weight or think it's an unhealthy habit. According to the Association of British Dietitians (BDA), this can be the case, as some research supports. But we also have studies pointing otherwise. In the end, it's all about what snacks you're eating, rather than the habit itself.
After all, depending on your lifestyle, obtaining an energy boost in the mid-afternoon can only make sense if you need it, so as long as you don't get out of your way and constantly indulge in unhealthy foods — again, on a regular basis —, snacking doesn't have to be at odds with a healthy diet, the BDA notes. In fact, this moment can be a good opportunity to include some of the nutrients you need and haven't been able to incorporate to your regular meals, with the occasional treat.
For a more healthy way of snacking, the BDA recommends getting your snacks from four main groups of food, changing from one to another as the week goes by. These groups are as follows: fruits and vegetables, carbohydrates, protein and, lastly, milk and dairy. This is way snack time can be a good opportunity to cover your needs if you're not eating enough of one group with your regular meals.
Fruits and vegetables are very easy to take as a snack, because they need almost no preparation and you can enjoy them on the go. You can find many fruits ready for snacking, although with most of them it won't take you more than a minute to peel them yourself. The UK National Health System (NHS) recommends getting at least five portions of a variety of fruits and vegetables a day, so you can accomplish that using fruits and vegs as a snack.
The Eat well guide by the NHS clarifies that many ways of consuming fruits and vegetables count toward this goal, like frozen fruit or dried fruit, although it's best to include the latter in your regular meals to protect your teeth, they claim. The BDA suggests eating fruits like apples, bananas or grapes, or frozen pineapple slices. Tinned fruit like melon is also an option. On the vegetable side, you can eat vegs by dipping some cucumber or carrot sticks in some hummus, for example.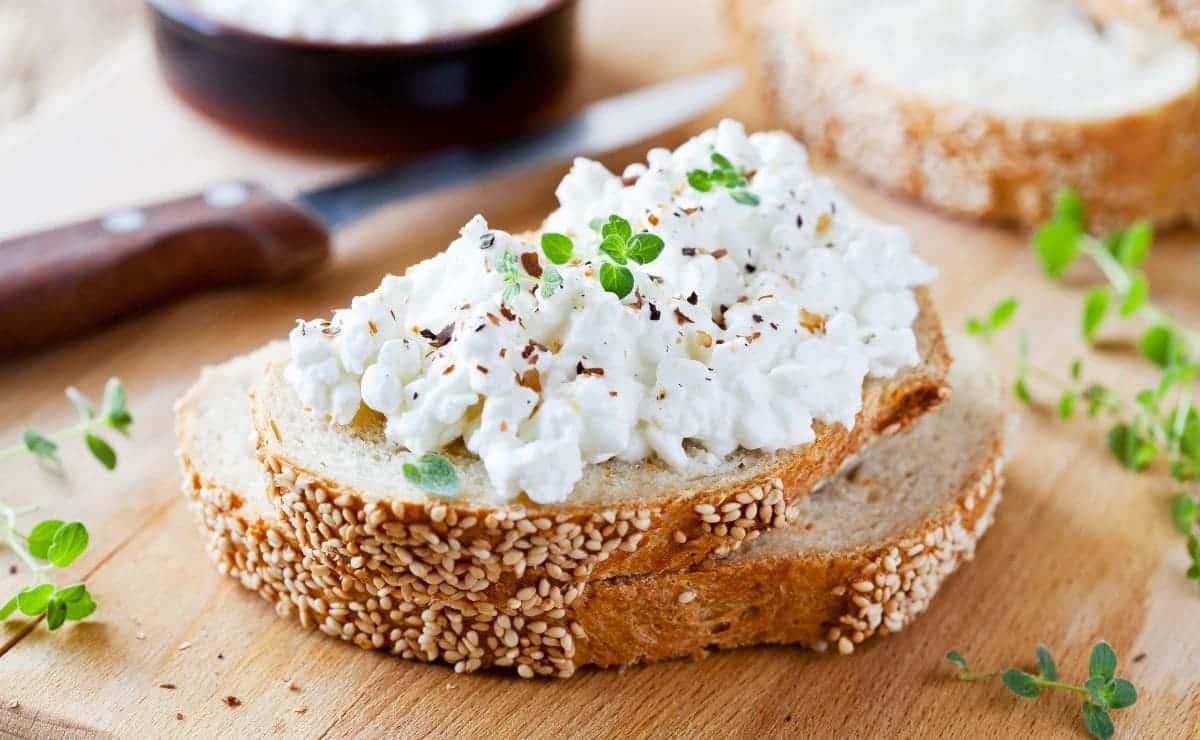 Carbs are also an important part of every diet, because they provide energy and can be rich in fibre and minerals, but you have to choose the right type, as not every carb is the same. The BDA suggests some examples like scones, wholegrain cereals, a rice cake, half a bagel with low-fat cheese or a sliced banana topping a toast, among other ideas.
Although it's customary to include protein in regular meals, because many people think of meat and fish as the only protein source, it doesn't have to be that way, the BDA indicates. For example, plant sources of protein like legumes can be an option in the form of hummus. Nuts are also a source of protein, as it is nut butter, which you can spread thinly on fruit. Eggs are another example.
As for the calcium milk and dairy contain, you can include it as part of your snack with low-fat yogurts that have not been sweetened, cottage cheese on crackers or semi-skimmed milk.
The other group
The BDA says there's nothing wrong in enjoying foods that are rich in sugar or fat as long as you do it occasionally and in the context of a good balance overall. It also recommends checking the nutrition labels to identify how frequently you should eat a given snack. In general, it's advised to go for those that are low in sugar, fat and salt.
If you have cravings, there's also a few strategies you can use to keep healthy habits. We often eat out of boredom or anxiety, so it's important to make it easier for us to reach for healthy foods in those moments, rather than going for unhealthy ones, the BDA says.
You can do this by taking simple steps like keeping healthy snacks in the office or carrying one with you. Making healthy food easily available is key, so you can make sure you always have fruit within reach, for example, or arrange your fridge in a way that makes healthy options stand out. This is ideal when you're out and about, so you don't need to turn to vending machines, for example. When shopping, the BDA advises avoiding buying snacks that aren't very nutritious so you don't have many of them at home.