Experts say that the fundamental key to preventing a large number of diseases is to have a strong immune system. For this, diet is one of the basic things to take into account when it comes to looking after our health.
Our immune system makes our organism capable of fighting all kinds of viruses and bacteria that try to lodge in our body.
That's why including foods and routines that help to strengthen it in our daily lives is one of the healthiest things we can do.
There are many types of foods to increase the activity of the immune system. They have a large number of properties, vitamins and minerals that will help our organism to start to improve its functioning.
On the other hand, lifestyle habits, as well as the levels of stress and anxiety that we deal with throughout our lives, will also cause our defences to suffer.
It is therefore worth knowing some of the foods and some of the healthiest routines that will help prevent the onset of a large number of diseases.
Foods that help strengthen our defences
The immune system is a key factor in keeping us away from infections and viruses at any time in our lives.
According to experts, this is one of the reasons why we manage to avoid catching many of the diseases we are exposed to on a daily basis.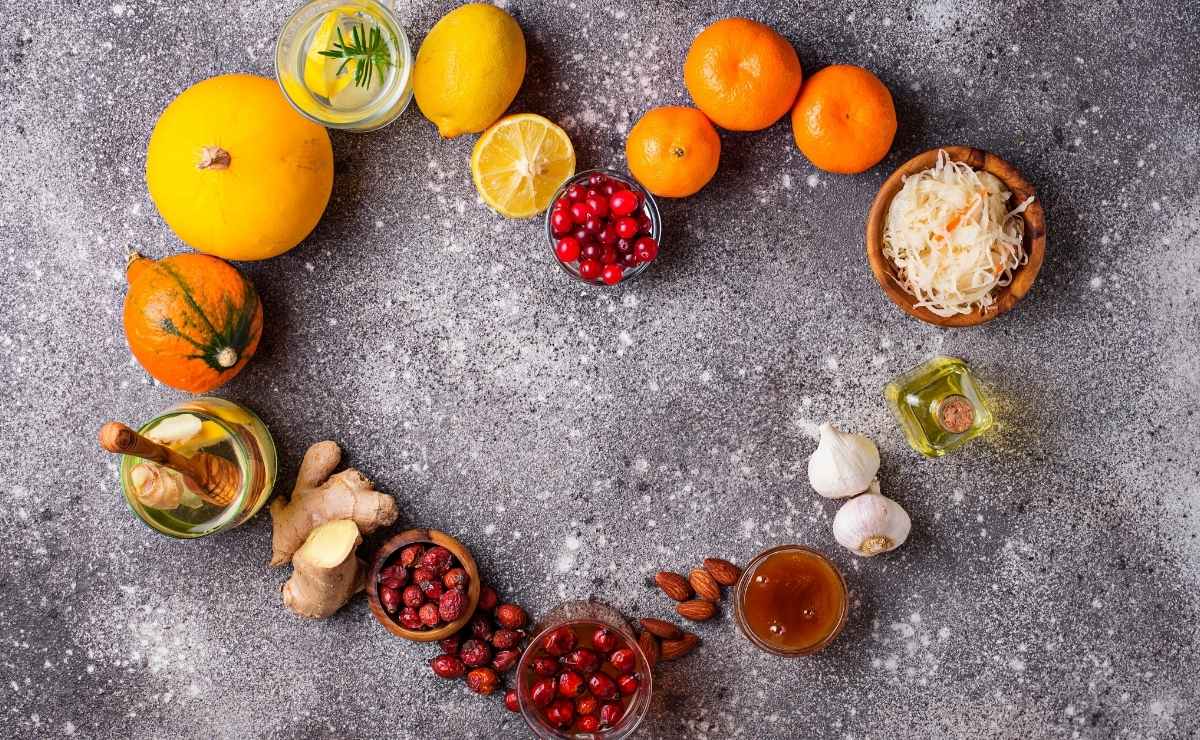 In addition, diet also plays a very important role. Here are some of the foods that keep the immune system strong:
Natural herbs and spices: including herbs and spices such as garlic, onion, oregano or turmeric in our diet will help our immune system to avoid many diseases.
Foods rich in beta-carotene: such as carrots and pumpkin.
Foods rich in vitamin C: vitamin C will help to absorb more iron from foods that contain it.
Foods with zinc: this is one of the elements we should include in our daily diet. We will find it, for example, in pumpkin seeds.
Foods rich in fibre: fibre helps to balance your bacterial flora. This will strengthen your immune system.
Avoid alcohol and processed foods: this alone will impair your health in many ways. But most of all, it decreases the effectiveness of the immune system.
How do we know that our immune system is weakened?
When we begin to sense that our immune system is not working properly, the first thing we should do is go to a specialist who will tell us what we should do to improve the situation.
He or she will advise us on the best treatment for our needs, and we will begin to experience changes in our organism.
There are some symptoms that are clear signs of a weakened immune system, such as those mentioned below:
Allergies
Simple illnesses, which last longer than usual, take longer to heal or become more severe.
Frequent fever
Dry eyes
Frequent tiredness
Nausea and vomiting
Diarrhoea
Spots on the skin
Hair loss
On the other hand, daily physical exercise and an active lifestyle will also strengthen our immune system.