Triglycerides are a type of blood fat that our body uses in order to obtain energy. Monitoring them can help you avoid developing certain heart conditions, like a coronary artery disease. 
A combination of fatty acids and glycerol — a form of glucose—, Triglycerides are a type of fat that is usually incorporated into your body after ingesting fatty food such as butter, sugary foods or sweetened beverages. 
Far from being a danger per se, triglycerides play a beneficial role when kept at healthy levels, as they are our main source of energy. It's only after surpassing a given threshold that they can become a concern. High triglycerides can contribute to a heightened risk of heart and blood vessels diseases. Very high levels may also affect your pancreas. 
High triglycerides are sometimes a consequence of inherited genetic conditions, but in some cases they can also depend on your diet. In this case, the good news is you can keep your triglycerides at bay by taking some simple measures, and most of them have to do with nutrition. Controlling your sugar and carbs intake and trying to maintain a healthy weight are some steps you can take. 
How to measure your triglyceride levels? 
A simple blood test focusing on lipids — a lipid panel, or lipid profile — can determine the levels of triglycerides in your blood. These tests also gauge your cholesterol, HDL (high-density lipoprotein) and LDL (low-density-lipoprotein). 
Triglyceride Levels, explained
Triglyceride levels are measured in milligrams per deciliter of blood (mg/dL). Per MedlinePlus, the guidelines for measuring your triglycerides levels are the following: 
Normal: Less than 150mg/dL

Borderline high: 150-199 mg/L

High: 200 to 499 mg/dL

Very high: 500mg/dL and above 
How can I reduce my triglyceride levels by changing my lifestyle? 
While some people may require specific medication to curb their triglycerides, it's also advised to introduce lifestyle changes. 
Physical exercise, for instance, has a beneficial impact. The World Health Organization states that people aged 18-60 years old should do at least 150–300 minutes of moderate-intensity aerobic physical activity, and muscle-strengthening moderate intensity 2 days a week. Generally speaking, we should limit the amount being sedentary. 
Limiting our consumption of alcohol, which is rich in calories and detrimental to health, is also another way to reduce triglycerides and cholesterol. Smoking is also known to raise your blood fat levels, so longtime smokers seeking to prevent heart disease have yet another reason to quit. 
How can my diet lower my triglyceride levels? 
Another primary way to control your blood fat levels is nutrition. There are certain foods to keep an eye out for. Fiber raises your HDL levels, known as "good cholesterol", so it's advisable to include it in your diet instead of industrial fats. Some fruits rich in soluble fiber are also a great option. Below you can find some ideas to turn your breakfast into a triglyceride destroyer: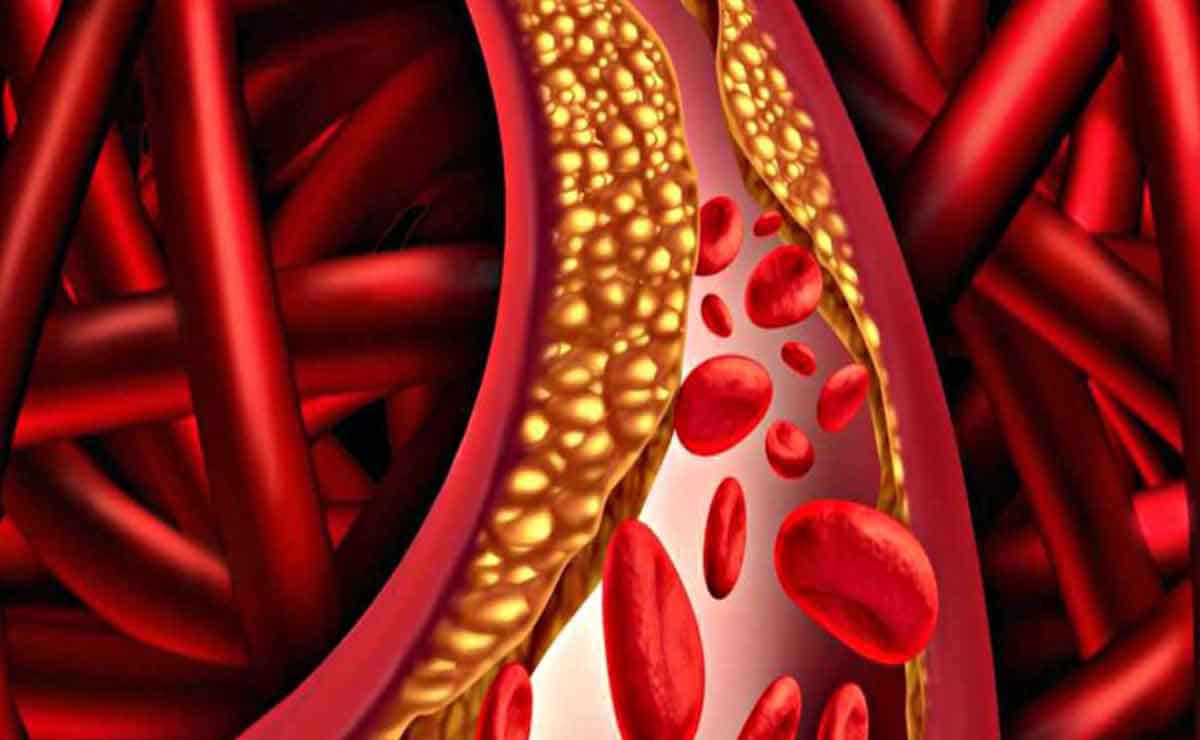 Oatmeal 
Oatmeal and whole grain cereals are rich in soluble fiber and can therefore control your triglyceride levels. Consider including them as part of your first meal of the day. 
Leafy green vegetables
Leafy green vegetables are also good allies, especially if they are dark green, like spinach, arugula or kale. You can ditch the butter and add them to your daily wrap or even include them in an omelette. 
Kiwi and citrus fruit
Kiwis, oranges and other citrus fruits, along with other lower fructose fruits are low in fructose and therefore better suited for you if you are trying to cut down on sugars. For example you could have blueberries with natural, low fat yogurt as a side plate for your toast to start your day. Bananas are an alternative to watch for as well.  
Avocados and watermelon 
Another fruit that is very low on fructose while containing a good amount of vitamins and minerals is watermelon. Aside from the usual presentations, you can enjoy this summery fruit mixing it with fruit juice or even milk to make popsicles. Avocados are also a source of HDL, so they can be a part of your whole grain toasts. 
Salmon 
Salmon, as blue fish in general like tuna or sardines, are rich in omega-3 fatty acids. These are known to lower your triglyceride levels. Why not include them in your breakfast, with scrambled eggs maybe?