Dark chocolate is one of the foods that we most want to be good for our health. And the fact is that this delicious dessert has many antioxidants in its composition. Which is ideal, among other things, to reduce the levels of triglycerides in the blood.
Without a doubt, high levels of triglycerides in the blood can be a serious health issue for people who suffer from it. Especially because in the long run it can lead to cardiovascular health problems.
Triglycerides are another type of fat found in the body. It usually comes from foods such as oils or butter. So, elevated levels of triglycerides mean an increased risk of heart disease.
For this reason, dark chocolate is presented as a very effective option to reduce this problem. Undoubtedly, anyone can regularly eat this nutritious food to improve their health on a daily basis.
It is not necessary to consume a large amount. One or two ounces a day can increase your health considerably.
How does chocolate help lower cholesterol and triglycerides?
Eating chocolate daily to improve cardiovascular health can be very positive news for most people. Therefore, it is worth knowing that this food is very beneficial for improving many aspects of our health.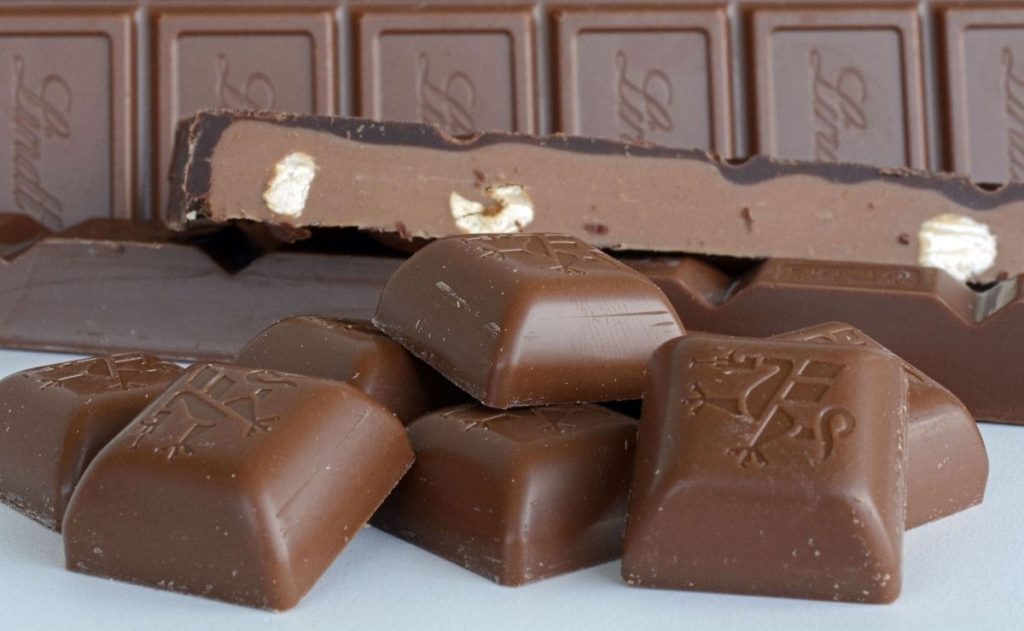 And is that really consume this sweet daily responsibly has many positive effects on heart health. So it can be a very healthy habit to eat one or two ounces a day.
In this case, the reason why dark chocolate is presented as one of the best foods to lower triglycerides is because it contains in its composition a large amount of antioxidants. These will reduce cellular oxidation and improve cardiovascular health activity.
Thus, dark chocolate contains flavonoids and polyphenols. These are great antioxidants naturally present in foods with these characteristics and will prevent fat from clinging to the walls of the arteries.
In short, the intake of dark chocolate is not only ideal for reducing high levels of triglycerides in the blood. It can also prevent many other types of cardiovascular health problems. For example, the development of cholesterol or arrhythmias.
Other beneficial foods to lower triglycerides
In addition to dark chocolate, we can also incorporate fruits such as blueberries or raspberries into our daily diet. Experts say that berries are one of the healthiest in terms of body care.
The most positive thing about them is that they contain in their composition many antioxidants that are worth incorporating into our daily diet.
In addition, vegetables such as cauliflower or artichokes are also ideal if we want to take care of our cardiovascular health and forget about triglycerides.
In order to control these levels, we must make a radical change in the way we eat.
To do this, we must include fiber in our diet and avoid fats and sugars at all costs. In addition to daily physical exercise and the consumption of omega 3, which also helps us to keep them under control. This will eventually reduce the levels of triglycerides in the blood.