High cholesterol levels can raise your risk of heart disease and many other health conditions. Researchers around the world are now trying to find some clarity on one more insidious link that cholesterol may have: dementia. While the evidence is not enough to make definite claims, several studies point in this direction.
The following information does not constitute any form of medical advice or diagnosis. If you think your cholesterol levels may be high, talk to your doctor or other qualified healthcare professional for an official assessment of your condition.
High cholesterol levels could raise your risk of dementia
The bottom line is this: research suggests a link between high cholesterol levels and a higher risk of dementia, although more information is needed to confirm such a link and to clarify how they relate to one another.
A recent study suggests that abnormal cholesterol metabolism is linked to a higher risk of dementia among men. The study was conducted by researchers from the National Institute of Ageing's Clinical and Translational Neuroscience Section in the Laboratory of Behavioral Neuroscience. It was published in the PLOS Medicine journal in May 2021. The goal was to examine whether bile acids, a byproduct of the process in which cholesterol is broken down, relate to a heightened risk of dementia.
Gathering samples and data from other long-term studies, the investigators came to the conclusion that people with lower levels of bile acids were more likely to have higher levels of the amyloid protein, especially among men. They also found that low levels of bile acids may somehow disrupt the normal functioning of the brain, thus increasing the risk of dementia.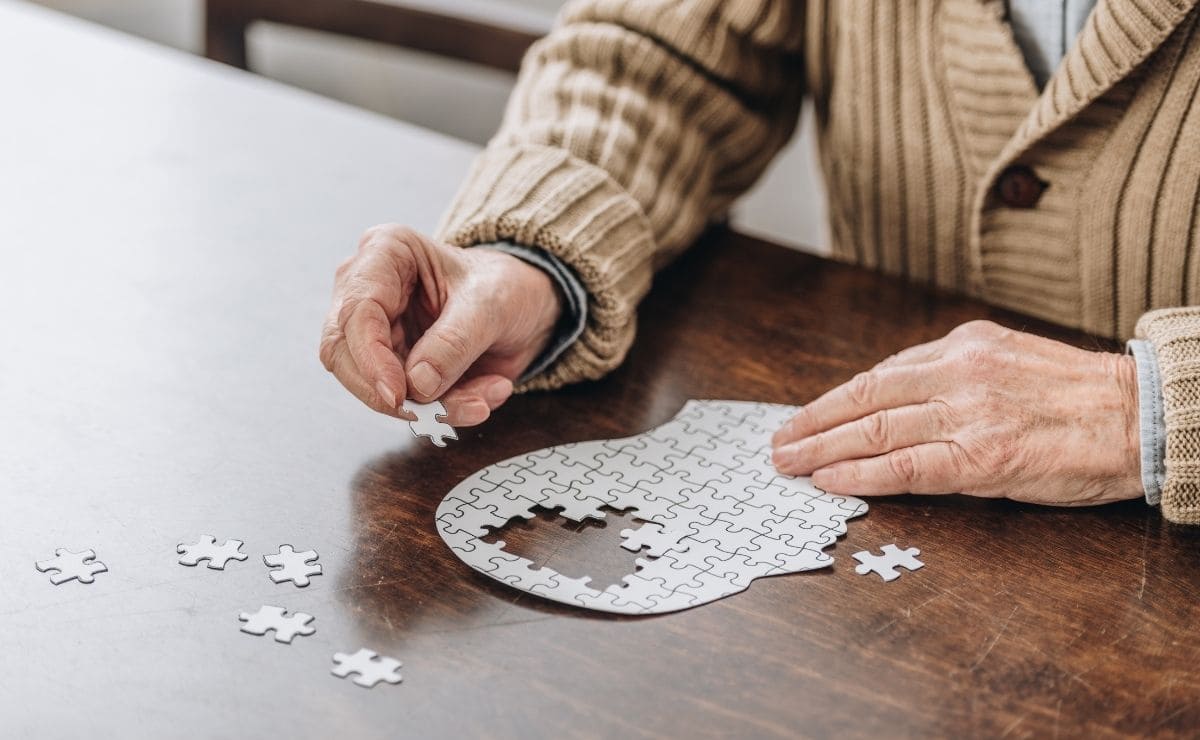 Another recent study published in Lancet Healthy Longevity in July 2021 was able to link blood cholesterol levels in middle age to a risk of dementia and Alzheimer's disease. This was among the largest studies of their kind, led by researchers at the London School of Hygiene & Tropical Medicine (LSHTM), in collaboration with the universities of Tsukuba, Japan and OXON Epidemiology, London and Madrid. Its findings are the strongest evidence on this link, researchers claim, and suggest that LDL cholesterol should be considered a modifiable risk factor for dementia.
For this study, scientists looked at anonymised data from more than 1,8 million adults in the UK aged over 40. Their cholesterol levels were measured between 1992 and 2009, and researchers spent up to 23 years gathering data as part of follow-up efforts, or until dementia was diagnosed. They associated high levels of LDL cholesterol (the so-called "bad" cholesterol) in mid-life with an increased risk of developing dementia and Alzheimer's disease more than ten years later. The link became weaker when considering the total amounts of cholesterol, which may indicate that LDL is a main driver. The associations were also weaker for people who were older than 65 when they had their cholesterol measured.
Ongoing investigations
As the British charity Alzheimer's society notes on its website, scientists have been investigating this possible link from many different angles. However, people with high cholesterol levels also tend to have high blood pressure and diabetes, which are also associated with dementia, and it's difficult to look at each one of these factors in a vacuum. On this note, for example, authors from LSHTM acknowledged possible limitations, as diet and physical activity data were not available for the study.
As for the role statins — medication to lower cholesterol levels — play in the development of dementia were less clearer, Alzheimer's society added.
Many of the studies on these links are observational, which means that they look at patterns established between different factors. However, correlation does not equal causality, so even if the link seems more or less clear, further research is needed to identify the culprit behind an increase in the risk of dementia. The good news is these studies can encourage institutions to keep looking into the matter.
If the link was confirmed, and because in some cases evidence points to LDL, we would have one more reason to avoid high cholesterol levels, which are known to heighten your risk for heart disease. In this regard, following a healthy diet, exercising regularly and getting your levels checked are key.