Eggs, especially chicken eggs, are one of the most suitable foods to introduce in our nutritional structure. Among its composition, both in the egg white and in the yolk, it stands out for its high protein value and for being rich in essential vitamins for health, such as B12 or vitamin D.
This food is made up of the white and the yolk, two different areas that contain various nutritional elements of value for human beings.
Thus, because of its flavor, the egg allows a great variety of possibilities in the world of cooking. That is why it is one of the foods most present in the diet of any person in Spain. Egg whites are especially favorable for people who exercise regularly.
The dangers of red egg white
It is an event with a minimal frequency, but there is a possibility of occurrence. We are talking about the possibility of opening an egg and finding a red-colored egg white. This food should be immediately discarded and not consumed.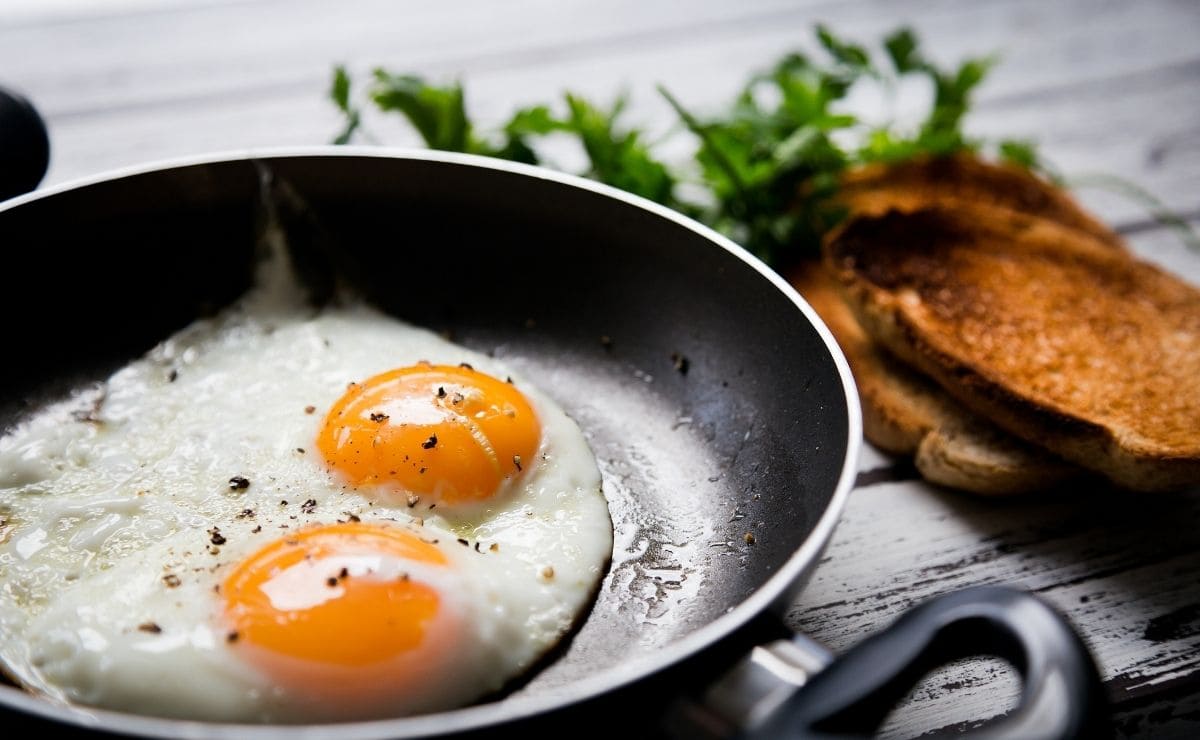 This is precisely what happened a few days ago to a British citizen, who was particularly surprised to observe the red egg white in the pan after opening it.
Specifically, this person is Beena Sarangdhar, a citizen of 'Abbots Langley' (England), who did not hesitate to share this strange case through her social networks. Thus, she attached the photo of the reddish egg white and asked if it was advisable to take this food in those conditions.
In this sense, the United States Department of Agriculture points out that we should throw away eggs immediately if we find that the white contains a pink or reddish color. This red color may be due to the presence of pseudomonas bacteria, which can cause important health complications.
For their part, the Centers for Disease Control and Prevention (CDC) argue that these pseudomonas bacteria are commonly found in the environment, in places as natural as soil or water.
Warning signs of a spoiled egg
Normally, the type of egg most consumed in Spain is chicken eggs. However, nutrition experts recommend eating organic eggs whenever possible, as it enhances even more the beneficial properties of this food for health.
In any case, the egg is a delicate food, so it is advisable to take into account a number of considerations regarding its consumption, since eating this type of product in poor condition can lead to various health problems.
In this regard, the U.S. Centers for Disease Control and Prevention (CDC) exposes a series of situations that can alert that an egg is in bad condition:
Discolored, green or reddish egg whites. This spoilage is caused by pseudomonas bacteria.
Black or green spots anywhere on the egg.
It gives off an unpleasant odor in raw or cooked eggs. It is important to avoid consumption in this case as well.
Avoid letting the shell fall into the frying pan or onto the plate, as its ingestion could trigger different health problems.
Pseudomonas bacteria are the cause of reddish-colored egg whites, which can generally cause damage to the blood or lungs. Therefore, in case you find a red-colored egg white, do not hesitate to throw it away.