If you feel like Christmas has thrown your cholesterol out of balance, there's a breakfast product that research shows can help lower your cholesterol by 16 percent.
High cholesterol, like high blood pressure, doesn't cause many symptoms. However, too much cholesterol can increase your risk of heart disease and other health problems.
Eating too many foods high in saturated fats can raise cholesterol, while the opposite can act as an antidote. Here's one breakfast item that can help reduce high levels.
Lower cholesterol levels
Poor diet is one of the key factors behind high cholesterol.
Too much saturated fat can raise "bad" cholesterol levels, which can lead to a number of health problems.
However, fiber is one food ingredient that can remove high cholesterol levels from your body. According to Heart UK, oatmeal is the fiber-rich breakfast that can lower your levels.
Oatmeal contains a type of fiber called beta-glucan, which has been linked to a 16 percent decrease in cholesterol, reports the British National Library of Medicine.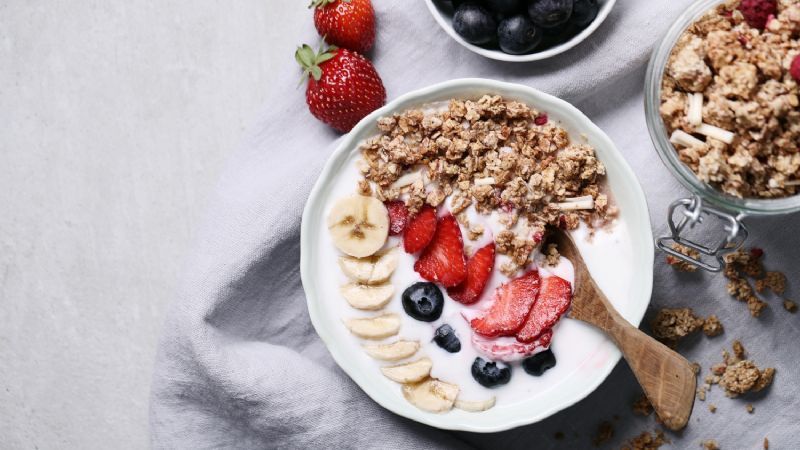 After you've ingested beta-glucan, it forms a gel that binds to the fatty substance in your body. This ability of beta-glucan helps reduce the amount of cholesterol that is absorbed into the blood from the intestines.
This causes the liver to remove more cholesterol from the blood to produce more bile, which then reduces blood cholesterol, explains Heart UK.
The non-governmental heart organization recommends consuming about three grams of beta-glucans a day to see results.
Choosing breakfast cereals or oatmeal provides that exact amount of fiber, explains the Mayo Clinic.
To optimize the cholesterol lowering effect of this breakfast, the health portal recommends adding bananas or berries for even more fiber in a serving.