The importance of breakfast goes beyond nutrition, as the way you enjoy the so called "most important meal of the day" can set the course for the rest of it. While as far as nutrition is concerned that may be a bit overstated, we all know how "brekkie" can help us get through the day. For this article, we present several ideas to make your breakfast healthier, considering nutritional requirements and also the convenience of some foods given the cultural context.
In order to do it, we checked several official sources. At any rate, keep in mind that only a registered dietitian or doctor can help you assess your needs nutrition-wise, and help you plan your meals. Talk to your doctor before making any important changes to your diet.
What should a "healthy breakfast" include? To be accurate, we should say that there's no right time to eat any foods, as the key is maintaining a healthy, balanced life that suits your lifestyle, so it's best to apply general guidance throughout the day and not at specific times, considering the hours where you get more active.
Nutrients to include in your breakfast in some way
Aside from that, following the guidelines by the Mayo Clinic, we can outline how a healthy breakfast looks like:
Fruits and vegetables: you should make room in your diet for considerable amounts of fruits and vegetables, as these constitute the basis of virtually any healthy diet. You can eat them fresh, frozen or dried, but this consumption should not be exclusive to breakfast. 100% juices without added sugar and smoothies can be a convenient option, but remember that even if they're just natural they contain more sugar and don't satiate as much.
Whole grains: for braid, oatmeal and other grain-based food, always go for wholegrain versions, which are better nutrition wise.
Lean protein: such as the one contained in eggs, legumes, lean meat or nuts.
Low-fat dairy: the Mayo Clinic recommends going for low-fat versions of milk, plain yogurt or yogurts with little sugar, as well as low-fat cheeses, like cottage and natural cheese.
This list should be taken as the core of a healthy breakfast that covers carbohydrates, fibre, protein and vitamin requirements. For a healthy breakfast, it's suggested you choose foods that cover at least 3 of these groups.
Should I skip breakfast altogether?
Many people tend to skip breakfast, whether it's because they're trying to lose weight or think they don't have the time. As a rule, experts tend to be cautious about this and recommend sticking to breakfast even if you're trying to eat less. Because breakfast is very versatile, you can eat more or less or postpone it. For some people who don't have much activity in the morning, breakfast can be seen as a secondary meal, as long as they try to meet the requirements to a healthy diet throughout the rest of the day.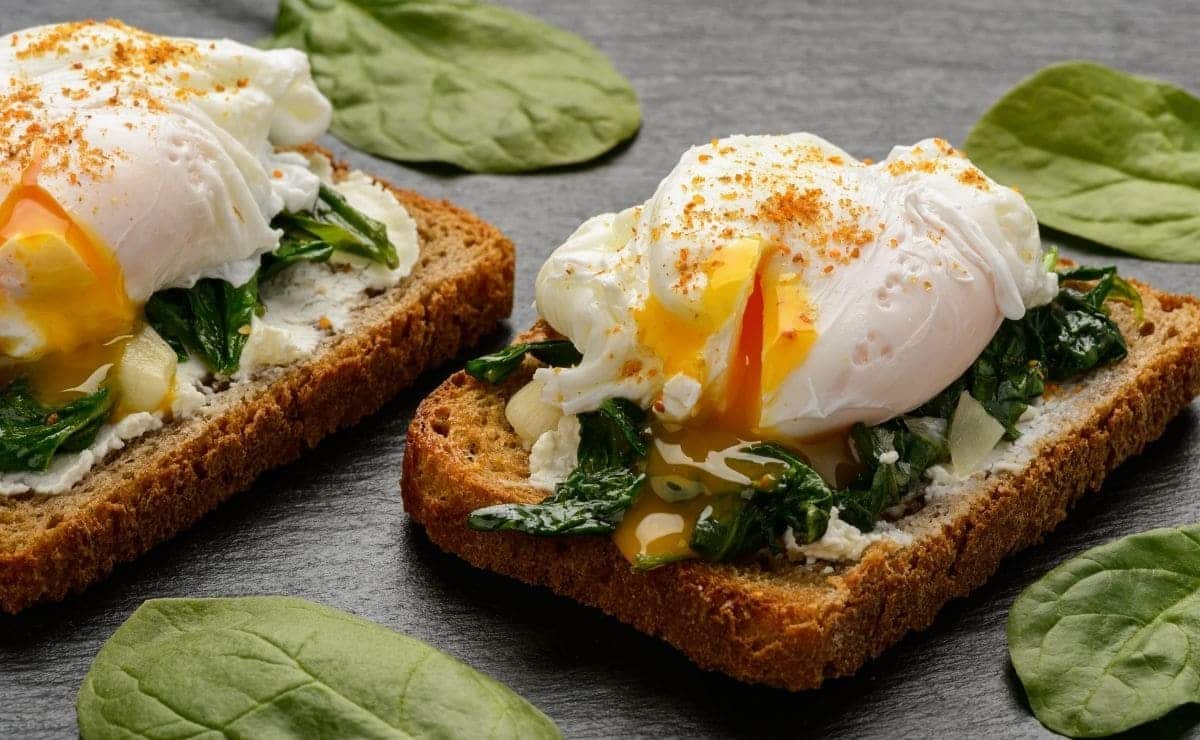 The most important thing is looking at the alternative: if you know you're going to grab unhealthy snacks if you're in a rush or overeat at lunch because you didn't have anything before, it's better to stick to a healthy breakfast, as the British Heart Foundation indicates.
Below you can find a few ideas to make sure you start each day off on the right foot.
* Wholegrain toast with peanut butter, or avocado and tomato, or baked beans.
* Porridge topped with fresh fruit
* Fresh fruit mixed with muesli and yoghurt
* Wholemeal fruit toast with ricotta and cinnamon
* Boiled eggs with broccoli and wholegrain toast
*Smoothies, made of fruit or vegetable, or a combination or both
Bonus: tips for a healthier relationship with breakfast
Beyond the strictly nutritional advice, there are a few things to keep in mind for a better relationship with food, especially at breakfast time. Per the
British Dietitian Association,
 for instance, you should try and see breakfast as a
social moment
, an opportunity to catch-up with your family or work colleagues. As for the time, there isn't a right one, as every person is different, so feel free to do as you prefer. Try to find some time to enjoy your breakfast calmly and use it to integrate
healthier habits
into your routine, first — or second, or third—  in the morning.