A recent study carried out by internists and subject to the SEMI-COVID-19 Clinical Registry run by the Spanish Society of Internal Medicine (SEMI) has shown that high blood glucose levels represent a fairly significant risk factor in non-critical patients who have been hospitalized for COVID-19, regardless of whether or not they have a history of diabetes.
This is also associated with a higher need for mechanical ventilation, as well as a higher probability of ICU admission and a higher risk of death.
Research about glucose
The results of this study have been published in the Annals of Medicine, in an article signed by more than 25 specialists in internal medicine, entitled «Admission hyperglycemia as a predictor of mortality in patients hospitalized with COVID-19 regardless of diabetes status: Data from the Spanish SEMI-COVID-19 Registry».
The conclusions state that «detection of hyperglycemia in patients with and without diabetes and early treatment of hyperglycemia should be mandatory in the management of hospitalized patients with COVID-19».
It further concludes that «admission hyperglycemia should not be overlooked, regardless of history of diabetes.»
Aim of the study
The main purpose of this research is to have an evaluation of the relationship between blood glucose levels and hospital mortality in non-critically ill people who have been hospitalized as a result of COVID-19 infection in Spain.
What did the study consist of?
The research was carried out by evaluating clinical data from 11,312 patients who were classified into three different groups, taking into account blood glucose levels.
This led to the conclusion that mortality is significantly higher in patients with hyperglycemia compared to those with normal glucose levels, regardless of whether they were diabetic or not.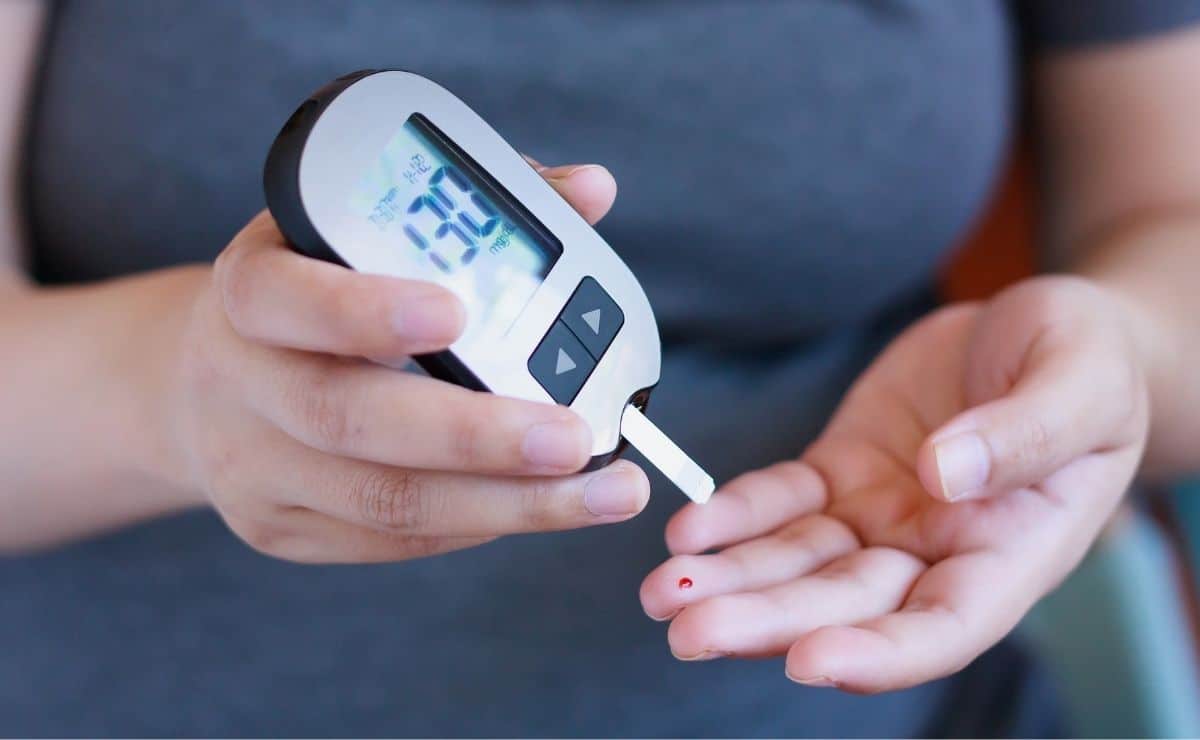 Among the 11,312 patients, only 2,128 were diabetic patients, i.e. 18.9%, and 2,289, i.e. 20.4% of the patients died during hospitalization.
The hospital mortality rate obtained from the study was 15.7% in patients with a blood glucose level of less than 140 mg/dl, while the rate for patients with blood glucose levels between 140 and 180 mg/dl was 33.7%, being higher in patients with a blood glucose level of more than 180 mg/dl, which was 41.1%.
After adjusting for other risk factors, such as age, hypertension, diabetes and other aspects that may cause confusion in the study, it was determined that hyperglycemia is a risk factor for mortality, as well as increasing the probability of needing mechanical ventilation and hospitalization in the ICU.
Among the recommendations made by Dr. Javier Carrasco, who is the coordinator of the study and coordinator of the SEMI Diabetes, Obesity and Nutrition Group, is his statement that «all patients with COVID-19 should evaluate their blood glucose level, and in the event of elevations, consult their physician. Diabetic patients may need treatment intensification in the early stages of the disease and in non-diabetic patients it may be necessary to initiate treatment».