There is no doubt that ginger contains a great amount of anti-inflammatory and antioxidant properties that improve our organism. In this case, we are going to talk about how it can be a perfect natural treatment for those who suffer from an inflammatory disease.
And there is no doubt that food becomes something to take care of constantly when we have a health problem. Especially if it is inflammatory diseases, which can cause alterations in cardiovascular health.
For this reason, ginger should be incorporated into our diet on a daily basis. In addition, this is a very versatile food that we can consume whole, boiled, in infusion and together with other ingredients that enhance its beneficial properties. Such as lemon.
Thus, the expert in nutrition and dietetics Marta Romero wanted to do her bit to make everyone aware of the importance of consuming healthy foods to avoid chronic inflammatory diseases.
And this type of health conditions can be the main cause for developing obesity problems, in the same way that this can produce an inflammatory state.
Ginger is an ideal food to fight lipoinflammation.
Obesity is a type of chronic inflammatory disease, which can generate chronic inflammation of adipose tissue that eventually leads to metabolic syndrome (hypertension, triglycerides and high cholesterol). In addition to diabetes and other cardiovascular risks.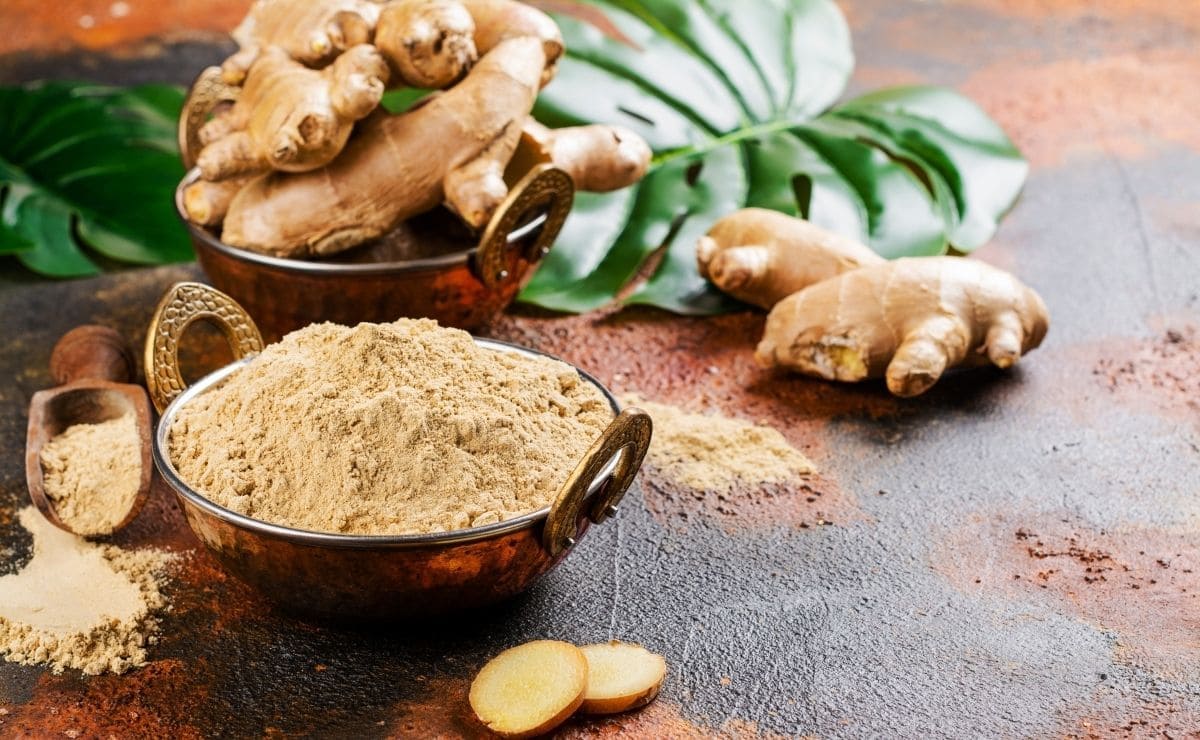 Obesity is the main consequence of lipoinflammation, and it is scientifically proven that a balance can be achieved with the consumption of certain foods. For example, regularly ingesting ginger or turmeric.
In this sense, the expert Marta Ramos recommends seasoning dishes with ginger or making infusions with its root. The way we have to do it is very simple, and it will only take you a few more minutes in your daily eating routine.
"Cut the root into slices and store it in the freezer with skin on. For 500 milliliters, add water and let it boil, add 2 or 3 slices of peeled ginger and let infuse," recommends the expert, who says it is an infusion "excellent digestive level".
In order to lose fat, the expert recalls that "the ideal would be to be able to establish an anti-inflammatory dietary pattern and, later, a pattern focused on building good healthy habits that are permanent over time".
He has also emphasized that "constantly gaining and losing weight, a consequence of always being on a diet, results in an inflamed immune system, something that should be avoided."
Other foods that help reduce inflammation
In addition to ginger, as mentioned above, turmeric is also presented as a very healthy option to avoid chronic inflammatory diseases.
In this case, this spice is very effective in combating any type of problem that carries a cardiovascular risk.
Thus, the benefits of turmeric lie in the fact that it contains curcumin which, in order to activate it and guarantee its effect, must be mixed with pepper and/or oil.
Specifically, he encourages using it to season dishes or to make a drink based on a vegetable almond or coconut drink with no added sugars, a teaspoon of turmeric powder, a pinch of pepper and a teaspoon of virgin coconut oil.
On the other hand, it also highlights that we should incorporate red fruits to our meals and desserts to improve our health. The most important thing about this type of food is that it contains a large amount of antioxidants in its composition. They are ideal to prevent cardiovascular diseases.