If you need to watch your cholesterol or triglycerides levels, you may have been prescribed physical exercise and a healthy diet, cutting down on some types of fats and going all in on fibre. This is because this carbohydrate has many positive effects, including the ability to naturally reduce your cholesterol levels, in a number of ways. How does this happen? Where does that leave triglycerides?
Before continuing, please note that the following information is only meant for general purposes. It does not constitute any form of medical advice or guidance, and you should only rely on the information provided by your doctor or a registered dietitian before making any major changes to your diet or lifestyle.
Fibre — as defined by the National Library of Medicine resources — is a substance you can find in plants like fruits and vegetables, and constitutes an essential part of every healthy diet, with a number of benefits. It induces satiation, making you feel full. Most importantly, it's also involved in the correct digestive process, preventing constipation and other related conditions.
You may have heard of soluble fibre. This is the fibre that's able to become some form of "gel" after meeting water in your body, according to this source. This is important because it slows the digestion process, but also lowers cholesterol, as we'll see. There's also the lesser known insoluble fibre. Apparently, it has a role of its own, since it accelerates the passage of food through the digestive system.
Of course, it can also indirectly help your heart, protecting it from some of its threats. Here's how:
Why is fibre good for your heart?
Fibre is important for the digestive process, but what makes it a great ally to protect your heart is the fact that it's able to actually lower your cholesterol levels.
Heart UK, an organisation dedicated to help people manage their cholesterol levels, explains how fibre consumption has been linked to a lower risk of suffering from heart diseases and type 2 diabetes. The UK National Health Service site confirms that eating "plenty" of fibre lowers this risk, and "some high-fibre foods" can help decrease cholesterol levels, indicating that adults should get at least 30g of fibre each day.
In a direct way, Diabetes UK details, fibre helps because certain types of soluble fibres absorb water and form a substance similar to gel in your intestines, which prevents your body from absorbing as many sugar and fats, and this includes cholesterol. This substance is called beta glucan, and prevents the absorption by attaching or binding with acid particles high in cholesterol. Foods rich in beta glucan include oats and barley. Incidentally, this source mentions that the distinction between soluble and insoluble fibre is now somewhat dated, as it obscures many other important factors, like whether a type of fibre is fermentable by bacteria or not.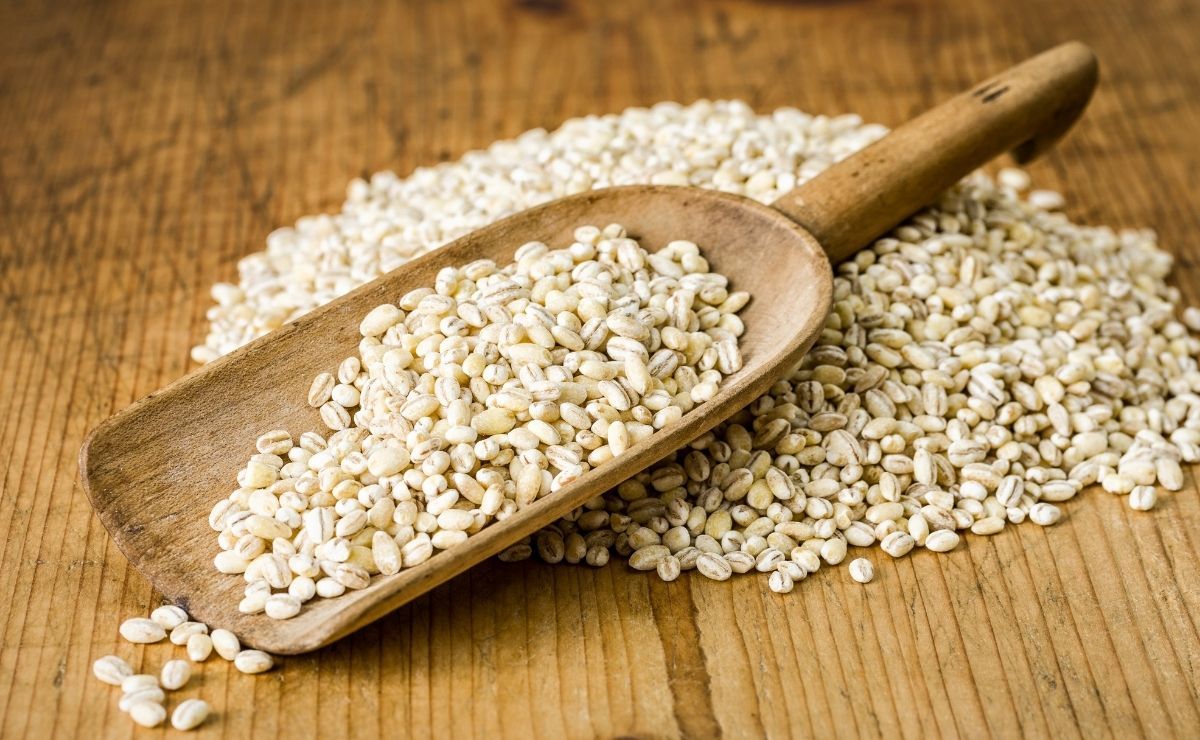 Indirectly, fibre also prevents you from eating more, because it induces satiation. This could explain why fibre consumption has been linked with less risk of being overweight. This, of course, comes with some benefits of its own, since it can also be beneficial for those who need to control their glucose levels or blood pressure. Finally, the authors say, fibre could feed the good bacteria living in your intestines. It's believed they play a positive role in protecting the heart as well.
As for triglycerides, the evidence shows that they may not be affected that much by fibre consumption, if we take a Cochrane-led systematic review that took a look at the effect dietary fibre has in preventing cardiovascular diseases. However, Heart UK recommends fibre as a resource for keeping cholesterol levels at bay, and considers it a marker for an overall healthy diet, because consuming fibre naturally means that you are also including many important vitamins, minerals and antioxidants present in plants.