We all have a general idea of what a healthy diet looks like, but sometimes it's easy to get lost in the big words and lose perspective. Generally speaking, we all know the guidelines: more fruits and vegetables, protein and fat from healthier sources, less sugar and salt. But how do you bring this to your daily habits? For this article, we suggest easy, specific steps to take in order to improve your diet.
Keep in mind that this does not constitute any form of medical advice and you should always talk to your doctor or dietitian before making any major changes to your diet. Also, be gentle to yourself and never put your mental health at risk when trying to be more mindful about what you eat or do.
Easy steps to make your diet healthier
Read the label
You know what nutrition labels are, but do you pay attention to them? Try to pay attention during that weekend trip to the grocery store or supermarket and make informed decisions on what joins or leaves your cart.
Depending on where you live, labels can look differently. In the case of the US, the US Food and Drug Administration revamped nutrition labels in 2016, making calories and fat easier to see. You should also pay attention to the sugars section, since it discloses how much of the content is added sugar. The CDCs recommend going for those foods with lower contents of sodium, as well as limiting your added sugar intake to less than 10% of your total daily calories.
Go green (actually, vegetarian) for a day
In case you didn't hear, everyday more and more people are joining the "meatless Mondays", a campaign that encourages people to look for alternatives other than meat to fill their plates. Too much meat consumption, especially if we talk about red and processed meat, is known to heighten your cholesterol levels, making you in turn more vulnerable to heart diseases, and can also increase your risk of type 2 diabetes and even some cancers.
If you follow these patterns when it comes to the amount of red meat that's consumed each day, know that meatless days are good for your health, your wallet and the planet.
As authors from Mayo Clinic put it, there's no need to go cold turkey, since the idea is to simply decrease meat consumption gradually. You can look for meat substitutes from vegetarian sources or simply try new sources of protein and be amazed at how tasty they can be with the right preparation.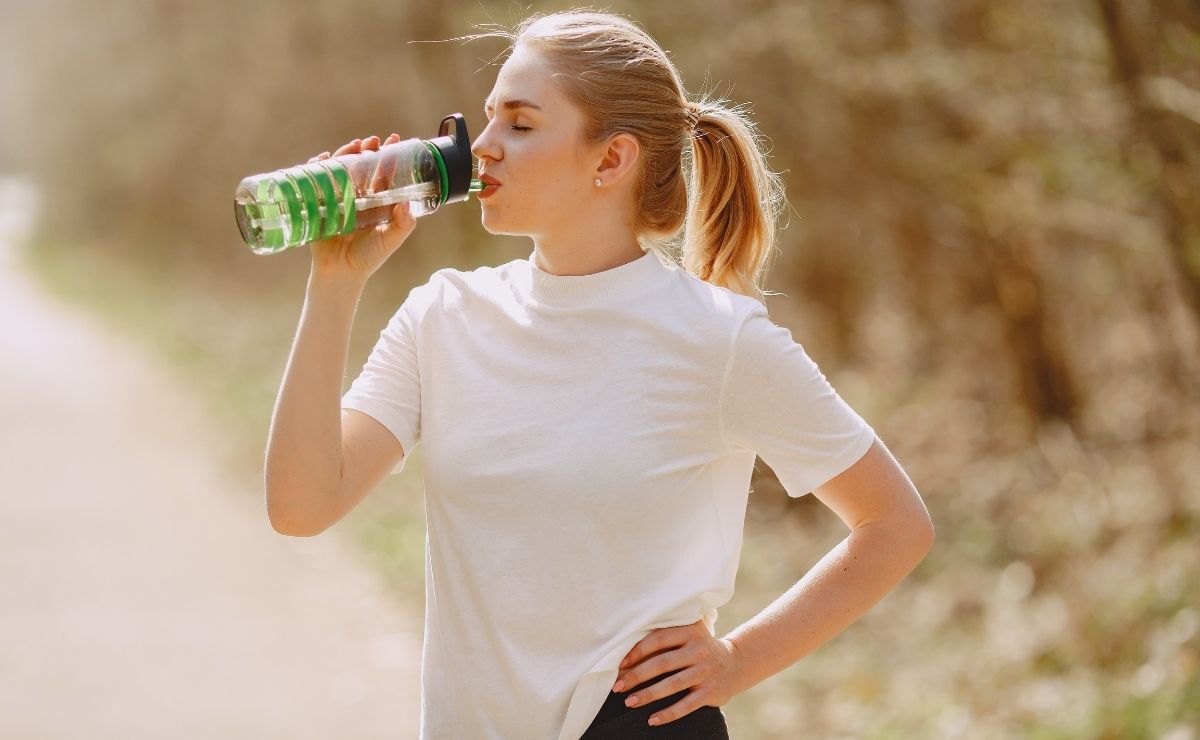 Save the peeling for the beauty salon
When you peel that potato or pare an apple, you're removing and discarding a  great deal of nutrients from the fruit you're about to it. Apples, for example, are way richer in vitamin C when you eat the peel as well: 4,6 mg as opposed to 4mg. This is true for many vegetables.
While the preparation might depend on the specific recipe or presentation, stop peeling your fruits and vegetables as a rule, because you'll lose a considerable amount of nutrients. When it comes to coconut, we do recommend sticking to the flesh, though.
Spice up your dishes — and cut down on salt, while you're at it
According to the CDC, most Americans get more sodium than is healthy. This can raise blood pressure levels and contributes to the development of heart diseases and strokes. Don't exceed the 2,300 milligrams a day that the Dietary Guidelines for Americans establish.
Most of the sodium you get comes from processed foods like sandwiches or pizza, so there's no need to keep increasing that excessive intake by sprinkling salt on your soup. Instead, take a look at your spice rack.
Basil, bay leaves or lemongrass go well with stews, while cider vinegar, lemon juice, thyme or even tamarind get along with salads. For soups, try parsley, rosemary or dill. They will make your dish tastier and help you avoid salt.
Bonus: keep a bottle of water within reach
You already know you should cut down on sugars, particularly those who are added to processed foods. Many people get these pernicious amounts of sugars from carbonated sweet drinks like soft drinks. They can be refreshing but are very high on sugar, and are by no means the best way to keep hydrated.
At the same time, CDCs recommend making sure you drink enough water throughout the day. Although there is no single amount that's recommended, the National Academies of Sciences, Engineering, and Medicine suggest drinking 3,7 daily liters for men and 2,7 daily liters for women. Carrying a bottle with you is therefore a good way to stay hydrated and avoid the temptation of more sugar.