Chocolate is not always an easy way out for our digestive system. But in many occasions, knowing what kind of chocolate we have to eat, and above all, how much, we can find the most direct way to take care of our rich and diversified diet. Because it is a very effective food that benefits many situations of our daily life: Is one of them the rest boost?
We must start from an original idea of chocolate, which is the one that unites practically all the other arguments: is dark chocolate good for our blood circulation?
The fact is that yes, the cocoa in dark chocolate, the purer it is, the better it is for our blood pressure, making dark chocolate a great ally for our heart.
What about the effects of dark chocolate on our intestinal microbiota? Well, it is also another of the great beneficiaries of pure cocoa in our diet.
Is dark chocolate making us fat?
There are many hoaxes on social networks and websites that say that dark chocolate, like other types of chocolate with more added sugars, is high in calories and fattening.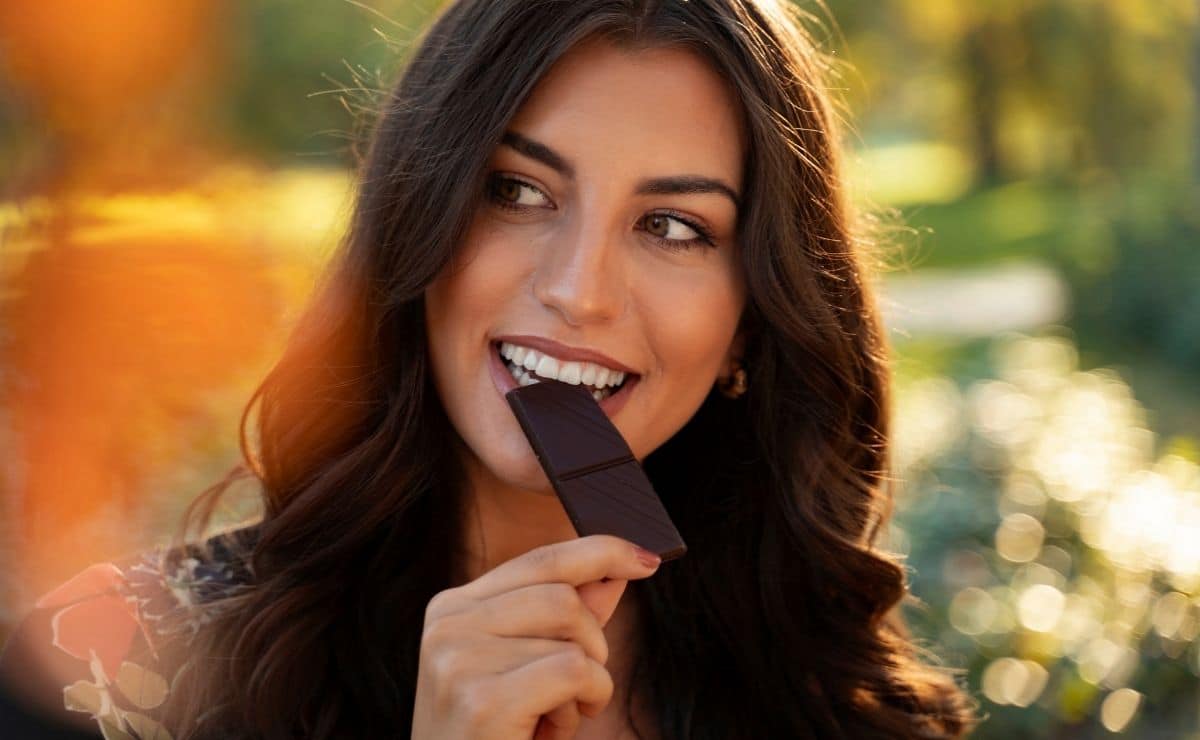 Nothing could be further from the truth, certainly, because dark chocolate is one of the best allies not only for our intestinal activity, but also to reduce a few extra kilos.
Provided, of course, that we pay attention to our healthy and responsible diet, exercise and improve our rest, always respecting it to satiety.
It is precisely satiety the positive effect of dark chocolate, which invites as a dessert to end a breakfast, lunch or dinner. Do you know how much we should take?
At least 20 grams per day, one section.
And a maximum of about 40, a couple of sections
The importance of magnesium in dark chocolate
A study by the University of Edinburgh is the one that answers the great question that was presented to us at the beginning of this article.
That question in which we questioned the relevance of dark chocolate to promote effective rest. Does dark chocolate make us sleep better?
It is time to say yes. The importance of having magnesium, an essential nutrient for controlling bodily functions such as sleeping and waking up, allows us to regulate body temperature.
Magnesium is vital to try to sleep better and without interruptions, and also promotes the release of serotonin, the hormone of happiness.
It has what is called heart-healthy properties, because dark chocolate helps prevent type 2 diabetes and lowers bad cholesterol, the so-called LDL cholesterol, increasing the good one.
Finally, it has neuroprotective functions, so it also directly benefits our mental health and the potential of our brain.