Collectors are eager to buy a particular one-cent coin that is beating records. Are you one of those who keeps every single penny you get or find in the street in a money box? Your commitment may pay off if you happen to have this copper con in your possession. Despite the fact that many people get rid of them as soon as they get them, it may be worth having the right one now.
Bear in mind that the face value may be irrelevant here since it could cost up to 282,000 dollars. Coin collectors may be willing to get it at all costs so that could make a simple copper cent be so valuable. In fact, the cent you need to look for is one from 1943. The owner sold it at an auction in Denver. So, you need to pay close attention to the following features to check you have got one like that.
Highly valued coins reach expensive prices because of a mintage error or because there are just a few like them. History has a lot to do with these precious coins. More often than not, what happened during that minting year may affect their price. In 1943 Second World War was taking place. Many resources were scarce due to the heavy demand.
What made copper coins from 1943 so valuable?
The lack of copper for bullets and other war machines made a change in the use of material for minting. They used zinc rather than copper. However, they made up to 40 pennies with copper. The United States Mint reported it but it was too late and the coins went into circulation. The number of them is really low though. Among millions of pennies, it will be really hard to find some more.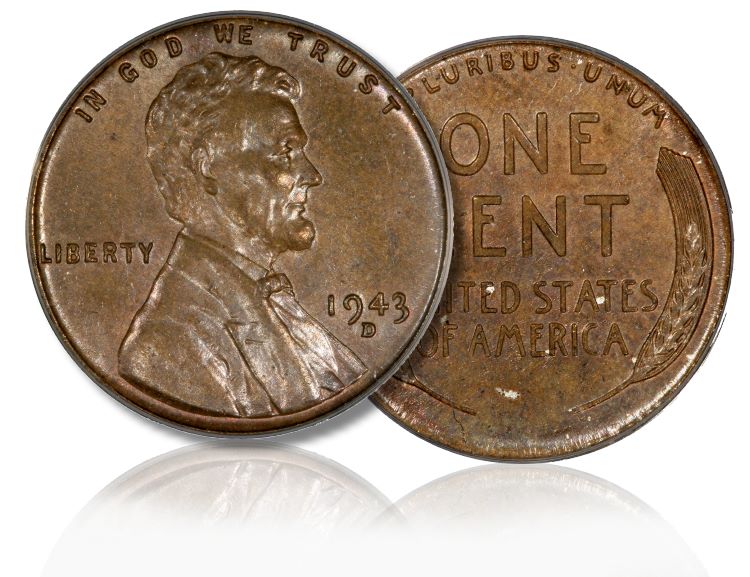 In order to find out whether you have the right one or not, a specialist will have to check that it is not fake. Simply by using a magnet you can check the material it is made of for instance. It is no guarantee that it is authentic though. If it does not stick to the magnet, you can keep verifying it. Check the penny is not from 1948. Some people shaped it as if it were a 3 rather than an 8.
In addition to this, you can always look for an expert you can trust. Take for example the ones at Heritage Auctions. They also have value guides that you can make use of. Check the ones they have for Coins and see if you have any other valuable ones. It is high time you started looking for the 1943 copper cent and tell your relatives and friends to do the same thing. Good luck with your search!