Gout is a painful condition that is sometimes overlooked. Historically known as "the disease of kings", this ailment, related to the accumulation of uric acid, has been associated with lofty noblemen around lavish banquets. This is one of the misconceptions around gout that science is now able to debunk. While some of them may hold some truth in its core, they are inexact.
Before continuing, please note that the following information, despite citing official sources, is only intended for general purposes, and does not constitute any form of medical advice or diagnosis. Talk to a doctor when seeking medical guidance about gout or any other health conditions, as they are best equipped with the skills and experience to guide you and address any concerns.
Myths and misconceptions about gout
The American Centers for Disease Control and Prevention (CDC) list some facts about this painful form of arthritis that are helpful to debunk many misconceptions. Some of this myths are:
Only rich and obese people can get gout
The truth is people with different weights and from all kinds of social extractions are vulnerable to gout. This disease is caused by hyperuricemia, a phenomenon where uric acid accumulates in the body. The risk factors are different. It can be hereditary, and some people are genetically prone to it, but that hardly relates exactly to social class. As for obesity, because the condition is worsened by a high intake of protein of animal-origin, it's easy to see where this myth comes from. The CDC do list being obese as a factor that increases your chances, but that's not to say only overweight people are affected.
Only medication can help
This is also untrue, according to the CDCs. While medication is used during a flare to alleviate symptoms, changes to diet and lifestyle are also important to prevent future attacks- These may include losing weight, avoiding or foods that are high in purines or limiting the intake, cutting down on alcohol as well. You can also use some "self-management" strategies to live with a condition that is chronic but can be treated and controlled. These may involve physical exercise — see below —.
Gout is not that painful
Pain is one of the first words you'll encounter when listening to someone who suffers from gout. Inflammation of the joints can be very painful during flares. Looks can be deceiving, because it's true that people with gout go through periods of time without symptoms, but they tend to come and go if the disease is not controlled, the CDCs explain. The flares can start suddenly and last for days or even weeks. They often affect the big toe, but they can also affect other joints like ankles or knees.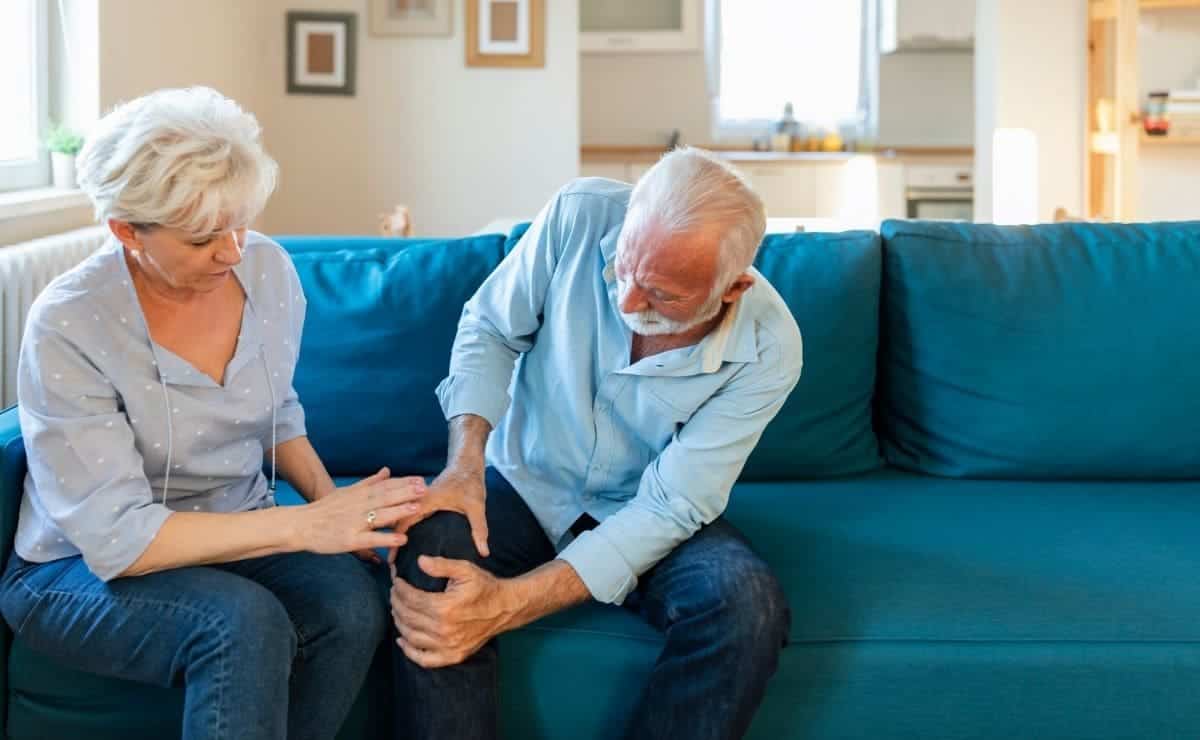 Gout is that painful. In fact, people with gout cannot exercise
Not during a flare up, where rest is indicated. But exercise is actually recommended for gout patients, because losing weight is one of the main courses of action, after all. They shouldn't be deprived of the many benefits physical exercise provides, on the other hand. As the CDCs put it, regular physical activity reduces the risk of developing heart diseases, strokes and diabetes. Avoiding intense exercise makes sense, particularly in the case of activities that are heavy on the joints. But some types of exercise are especially suitable for those suffering from arthritis.
Gout and physical activity
To this end, the CDCs suggest joining physical activity programs focused on arthritis that help reduce the pain and build up confidence and mood. As for the joints, it is advised to go for activities that are easy on them, like walking, bicycling or swimming. The key is choosing activities that don't put too much pressure or twist the affected areas.