Cinnamon is one of the most popular spices around the world. This aromatic and pungent spice with a sweet flavour has long been used by many civilisations for traditional medicine. Ancient societies in India, China or Persia used the leaves, flowers, roots and fruits of the cinnamon tree for a variety of purposes, culinary and medicinal alike. Today, cinnamon is still known for some of these properties, particularly those relating to blood sugar management. This, along with its versatility as a sweetener, have led some people to call it a "superfood".
The following text is based on information by trusted health agencies and sources, but it does not constitute any form of nutrition advice. You should not rely on it as a substitute for actual medical advice or diagnosis by your doctor, registered dietitian or healthcare professional. Always consult with them before making any major dietary changes, especially if you are considering taking supplements. Try to follow a healthy and balanced diet that ensures you get the nutrients you need from a variety of foods. Never rely on spices or supplements as a substitute for conventional medical care, and do not delay a visit to your doctor because of them, especially if you suffer from diabetes.
There are two main types of cinnamon. You may have heard of Ceylon cinnamon, which is often called the "true" cinnamon (Cinnamomum verum). The name points to its origin, as it is mainly grown in Sri Lanka, a Southern Asian country formerly known as Ceylon. Then there is also Cassia cinnamon (Cinnamomum aromaticum), the variety that is commonly found in countries like the United States.
Is cinnamon a "superfood"?
Despite what you may have heard, cinnamon is no "superfood", as this term lacks any scientific evidence. Experts agree no single food can provide you with all the nutrients you need to be healthy, or compensate for the lack of a healthy diet. Even if some were true, the benefits of "superfoods" could hardly compensate other unhealthy habits. This is why you should not base your diet on one single food or food group, but rather eat from a variety of food groups proportionately.
To be clear, cinnamon does seem to be an interesting food with some benefits. As registered dietitian Jo Lewin explained on BBC Good Food, cinnamon is known for its effect on blood sugar levels, for instance. It seems to do a good job helping reduce how much glucose reaches your blood and it apparently imitates insulin behaviour. Some studies also suggest that it may be helpful to lower blood pressure, and prebiotic properties naturally present in cinnamon help the beneficial bacteria that play a role in digestion, preventing some conditions in this regard.
However, there is an important angle to this question you should not disregard. Cinnamon may have some benefits, but how you take it may be equally important. The most resounding benefits of cinnamon consumption will hardly offset the effects of taking it with less healthy foods. For instance, because cinnamon is very appreciated for baking, you may risk regularly eating pastries, buns or doughnuts thinking that it's good for your health because of the cinnamon in them. This is also why you cannot consider cinnamon a "superfood": the "superpowers" can pale into insignificance when faced with less healthful effects of the foods you sprinkle it on, experts warn. All in all, you can definitely include cinnamon as part of a healthy and balanced diet, as it is a sweet and aromatic spice that can elevate many of your meals, like fruit salads or soy yogurts. Just know that it won't make up for any less healthy options.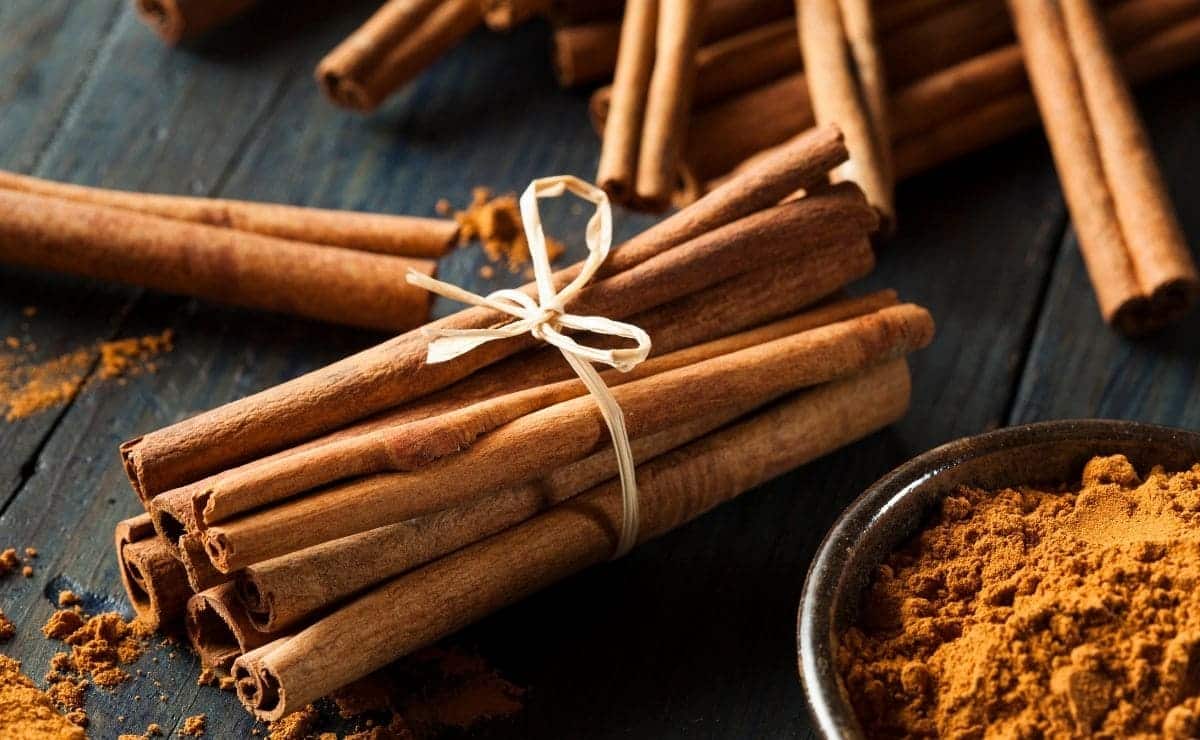 Cinnamon and its supplements
The National Center for Complementary and Integrative Health (NCCIH) site on cinnamon also sheds some light on these mentioned benefits. Cinnamon is commonly marketed in the form of dietary supplements for diabetics to control their glucose levels. The NCCIH mentions a 2019 review of 18 studies on the matter. They suggested cinnamon could, in fact, reduce glucose, but it doesn't impact hemoglobin A1C, which reflects blood sugar levels over longer periods of time. The results should be taken with caution, because 10 of those studies weren't able to identify the type of cinnamon used, and 8 were found to be of low quality. Generally speaking, the results of many studies are hard to interpret because they do not clarify what type and part of the plant they use.
The NCCIH claims there is insufficient evidence to ascertain whether cinnamon can help with weight loss — another commonly attributed potential —, blood pressure or irritable bowel syndrome. All in all, studies in humans "don't clearly support using cinnamon for any health condition".
We do know that cinnamon is safe to take, just like its supplements, if you take them in the amounts you would commonly use cinnamon as a spice. Cassia cinnamon, the NCCIH notes, contains coumarin, a chemical that can be damaging to the liver. While cassia cinnamon consumption won't normally cause problems, caution is advised in the long term for people living with liver disease.