If you need to be mindful of your cholesterol levels or blood pressure, chances are you are familiar with triglycerides. But, what are they, exactly?
A type of fat, you could think of triglycerides as lipids that your body stores when it has reached the right amount of calories to work. They are stored in fat cells and released between meals as your body needs to make use of them.
Triglycerides and cholesterol
Are triglycerides and cholesterol the same thing? Not exactly. While both are lipids, triglycerides store unused calories and provide energy, while cholesterol itself is used to build cells and certain hormones, according to the Mayo Clinic. Not every type of cholesterol in inherently "bad" for your health.
Hypertriglyceridemia, or high triglycerides, is a condition that may contribute to the thickening of your heart arteries, therefore increasing the risk of several heart diseases.
4 things you can do to reduce cholesterol and triglycerides
Much like with cholesterol, you can change the levels of triglycerides in your blood by keeping a healthy diet.
Include fibre in your diet
You may know already that fibre is an essential part of every good diet for a number of reasons. One of the most notable of them is that it helps lower your risk of heart disease by lowing your cholesterol. this is because soluble fibre acts by reducing the amount of cholesterol in your bloodstream that gets absorbed. According to the NHS, adults should eat at least 30g of fibre a day.
You can find fibre in several oats, for example. According to the Mayo Clinic, these can be beneficial because they reduce low-density lipoprotein (LDL) cholesterol, the one you should target. A suggestion would be to add fruit such as a banana or some berries to your breakfast bowl, so you can get even more fibre.
Cut down on alcohol
Alcohol is known to heighten cholesterol levels for some people.
According to Heart UK, this happens because, when you drink, the liver breaks down alcohol, yielding triglycerides and cholesterol. Should you have abnormal triglycerides levels, they can accumulate in your liver, leading to fatty liver disease. The liver is the organ in charge of removing cholesterol from the blood stream, so liver malfunction causes cholesterol levels to rise.
Additionally, alcohol facilitates having a combination of high tryglicerides and HDL cholesterol — also known as "good cholesterol", which can lead to heart disease.
Indirectly, alcohol consumption is linked to a higher change of heart disease, because:
It can make you gain weight. Obesity raises your risk of heart disease.
Raises blood pressure, another risk factor.
That aside, it can also be damaging to your health as it may lead to some types of cancer, liver disease or pancreatitis.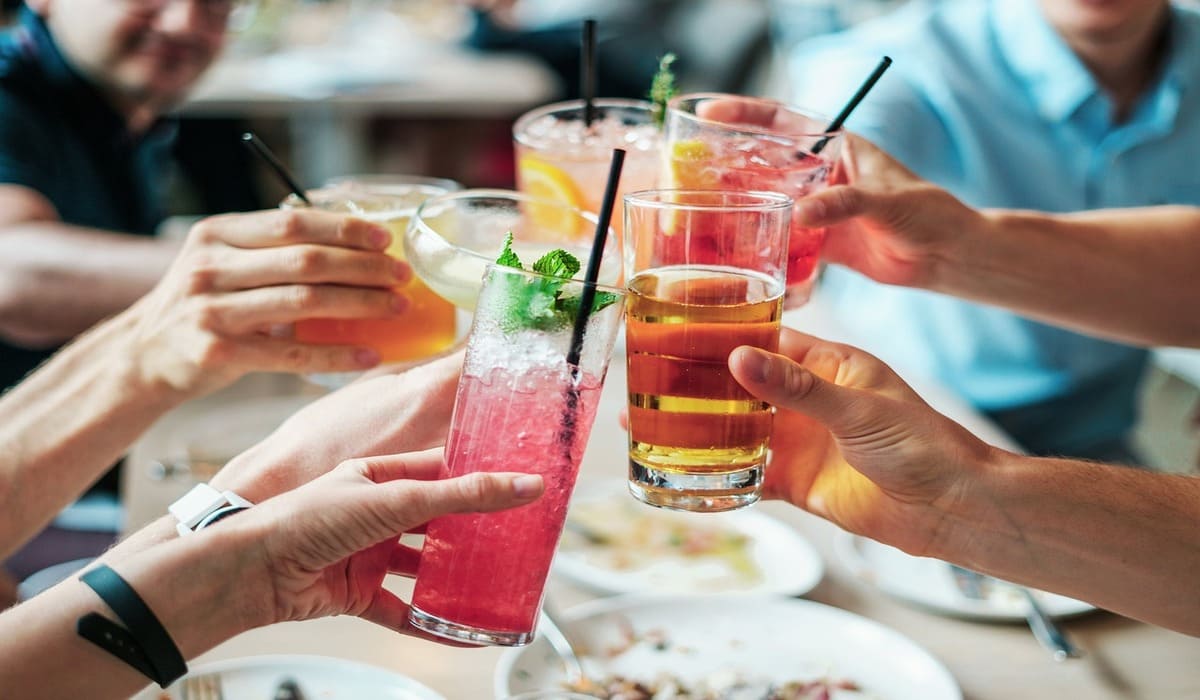 Ditch saturated and trans fats in favour of healthier alternatives
Depending on the type and where it's found, cholesterol is not necessarily bad. Saturated fats and trans fats, for instance, are detrimental to your cholesterol levels. These are the ones you should wipe from your diet.
Saturated fats, as defined by the Mayo clinic, are those found in animal products, whether it's meat, butter, cheese or other dairies. They raise your bad cholesterol levels and decreasing consumption can therefore help you keep it under control.
Trans fats, usually going by the name of "partially hydrogenated vegetable oil" are also detrimental to health if consumed regularly, and they were actually banned from the US in early 2021. Not only do they raise the "bad cholesterol" levels, they also lower the "good cholesterol" ones. These can be used in margarines and store-bought cookies.
It's always sound to keep the consumption of these foods at a minimum and swap them for healthier alternatives that are not as processed, such as plant-based options or wholegrain cereals and flours.
When it comes to oil, choose wisely
Not every oil is the same. The are all rich in fats, but the quality and effects of these depend on the origin. It's also important to go for oils that are not refined or very processed.
Virgin olive oils stand out particularly, and the American Heart Foundation cited a 2020 study that showed benefits when using it as an alternative to traditional fats such as butter or mayonnaise. In this case, the fats are monoinsaturated, which is better than the saturated or trans fats you can find in processed food.
After prioritising olive oil, you can find a runner-up in sunflower oil. This oil is ideal for some preparations and better than others such as palm oil or soy oil.