Chamomile is known worldwide for its multiple benefits for our health and well-being. In this way, we can make our body increase its quality of life by incorporating this rich food to our daily diet.
In fact, it has become one of the best-selling infusions in any supermarket. And is that we will find very easily boxes containing small bags with a few grams of this product.
Also known as Chamaemelum nobile, chamomile has many uses. Such as improving the activity of our digestive system. As well as helping the proper functioning of our stomach and intestine.
But, just as it can be beneficial for many people, it may also cause contraindications for others. Since each body is a world and not everyone has the same needs.
On the other hand, because it helps to improve the activity of the nervous system, chamomile is perfect for relieving toothache. Although this does not mean that it is the miracle remedy to end it.
In this article, we are going to talk about all the benefits of chamomile for most people. Although these benefits can also be counterproductive for those who have certain diseases.
Benefits and Contraindications of Chamomile
As we have mentioned previously, chamomile is beneficial to improve our health and our organism in many aspects.
For example, its properties are going to be very positive to improve the nervous system. It improves the quality of sleep, reduces stress and anxiety, improves memory or helps us to concentrate faster.
On the other hand, chamomile can also be very beneficial to soothe muscle aches. By relaxing the activity of the nervous system, it will cause our muscles to relax and begin to improve their functioning.
In addition, chamomile has a lot of anti-inflammatory properties in its composition. This will allow us to use it to reduce and relieve headaches, toothache, and other minor pains that do not require a more severe treatment.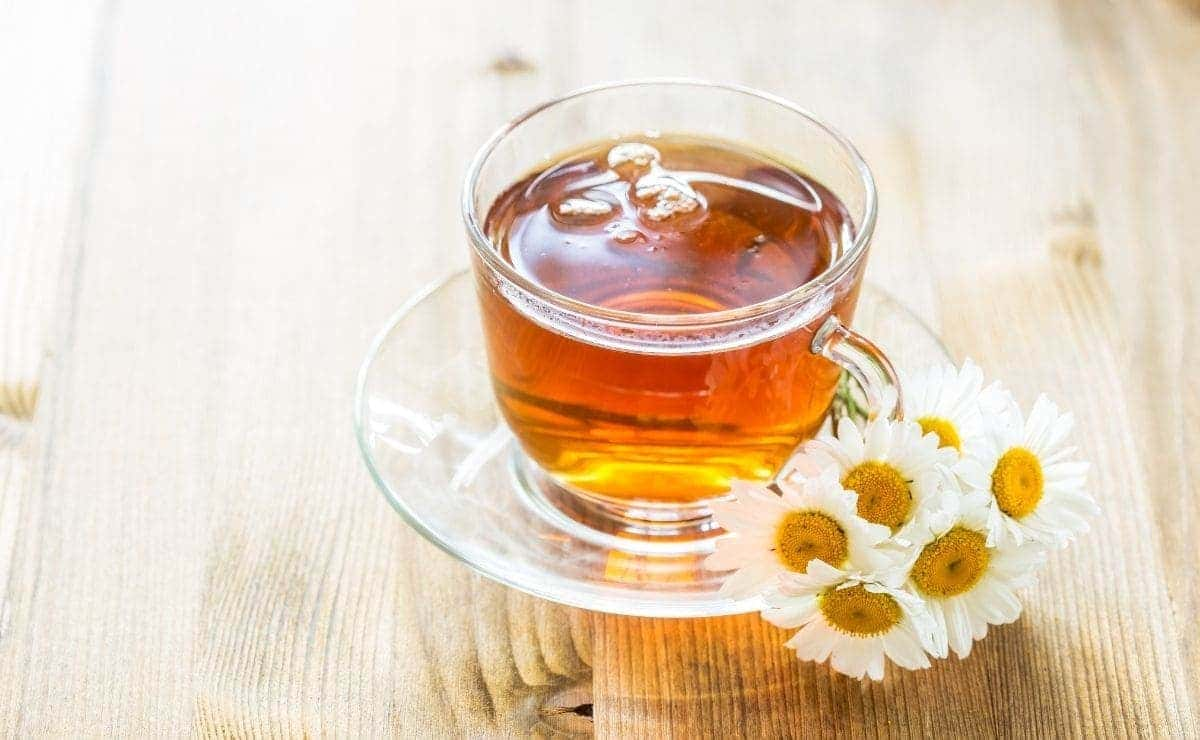 But, in spite of all this, this infusion can also be harmful for the group of people who do not have a good health. Because depending on whether we suffer from any disease or not, chamomile will act in one way or another in our organism.
For example, despite what is common to think, washing the eyes with chamomile can be very harmful to eye health. In these cases, it is always best to use products that are sterilized and have all the necessary hygienic measures.
How chamomile acts as a natural soothing agent
Chamomile is perfect to control stress and calm anxiety if we are living a time of intense work or mental block.
This infusion has always been considered one of the most soothing. Due to its rich and aromatic smell and its soft and delicate flavor.
That is why it allows us to enjoy a beneficial feeling of calm, which will level stress levels in our nervous system.
This is, in part, due to its multiple antioxidant properties that will cause drowsiness. This is why chamomile is highly recommended for people with sleep problems.