An important thing to keep in mind when trying to manage blood sugar is food that's rich in carbohydrates, or carbs. This is because these nutrients are broken down by our body into sugars that are then incorporated into our bloodstream. Insulin is then produced by the pancreas to absorb this blood sugar, but some people who suffer from diabetes or have unusually high blood sugar levels may struggle to do this.
However, not every food rich in carbs affects your blood sugar levels in the same way, so things can get confusing for those who need to control their levels when planning meals or shopping. Using official sources from trustworthy institutions, we try to shed some light on how this may impact your food habits. However, please know that this does not constitute any form of medical advice, nor does it intend to substitute it. Your doctor or healthcare provider are the best equipped professionals to help you find answers or cope with any health condition, so be sure to talk to them and make decisions informed by their guidance only.
As Harvard's School of Public Health explains, your body is normally able to keep glucose at healthy levels by producing insulin —secreted by the pancreas— when blood sugar is too high and glucagon —secreted by the liver— when it needs to release "stored" sugar. This interplay is common in many people, but those who suffer from diabetes have a harder time when it comes to this process.
The SPH mentions that carbs are particularly important to those suffering from diabetes type 2, which may develop insulin resistance or be unable to use insulin properly.
When it comes to carbs, not every food is the same
These people, like all diabetics, may benefit from information that lets them know how a given food is going to impact their blood sugar levels. To this end, in the past carbohydrates used to be divided in two categories according to the influence they exert on these levels. You had simple carbohydrates — made of simple sugars that were quickly and easily processed and therefore were more likely to cause a sudden rise in blood sugar — and complex carbohydrates — that take longer to digest and reach the bloodstream more gradually —.
However, this scheme was phased out because it didn't really account for the effect on chronic diseases. Nowadays, people trying to manage their blood sugar have a resource called glycaemic index (GI). This ranks carbs on a scale from 0 to 100 depending on how much blood sugar levels are raised upon ingestion, and how quickly. The higher the number, the faster the digestion and resulting impact.
Eating foods with a high GI has been linked to an increased risk for many conditions, diabetes itself included, the Harvard authors claim. There are some factors that can be identified as relevant to the GI:
Processing of grains: Refined flours and grains tend to be higher on the GI.
Form: Grains that are more finely ground are easily digested compared to coarsely ground ones, which explains why it's often recommended to eat wholegrains like oats or brown rice, instead of processed cereals.
fibre in content: foods that are high in fibre tend to be lower on digestible carbohydrate, slowing the absorption.
Fruit ripeness: ripe fruit ranks higher on the GI than un-ripened one.
Fats and acid: foods with fat and acid take more to convert into sugar.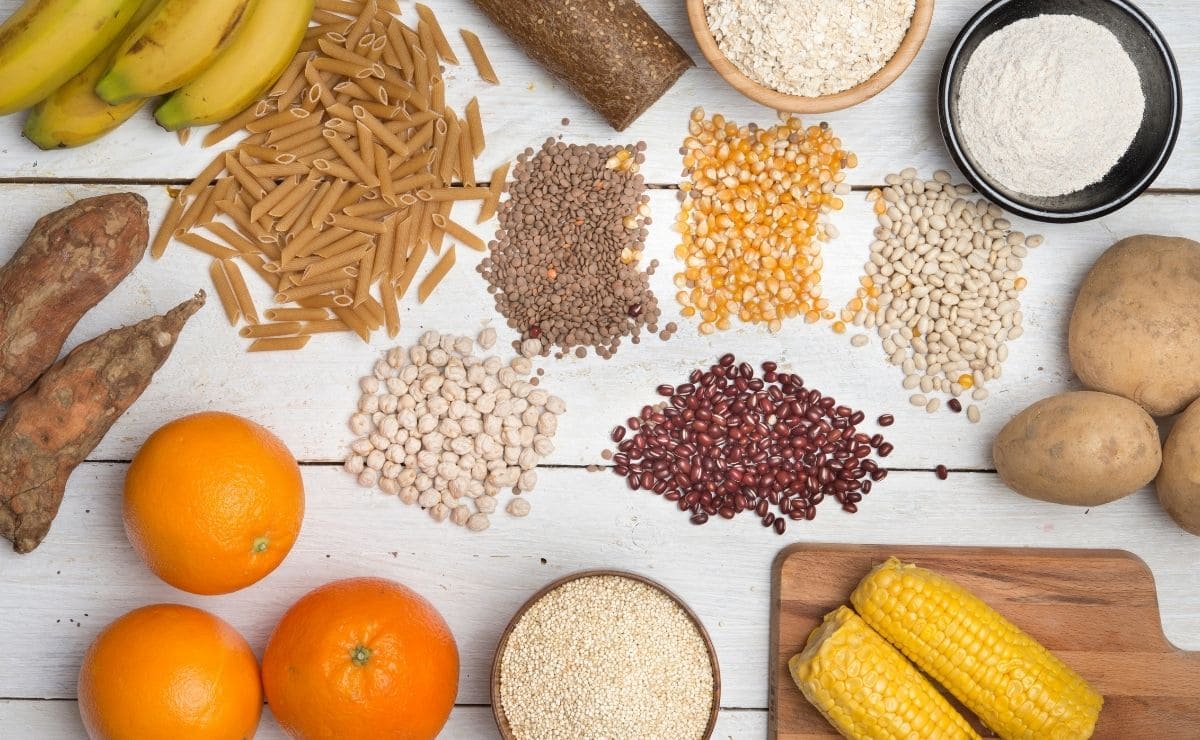 Glycaemic load
The picture wouldn't be complete without glycaemic load, because GI does not disclose the total amount or digestible carbohydrate a food has. Glycaemic load does, ranking food in this regard. According to research, lower-glycemic load diets are linked to a lower risk of developing type 2 diabetes, compared to diets which were more heavily loaded.
Of course, all of this should be considered in the greater context of the need for a balanced, healthy diet, which is otherwise not that different for people living with diabetes or high blood sugar levels. Your doctor will guide you considering your case. The British National Health System (NHS) and the American Centers for Disease Control and Prevention (CDC) have resources to learn more about diet and blood sugar.